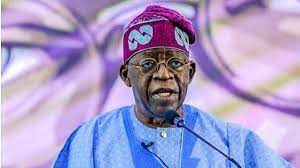 Ayodele Babatola
Beyond drumming support for the emergence of Senator Bola Tinubu as President of Nigeria in 2023, the South-West Agenda for Asiwaju (SWAGA) has clearly demonstrated with its recently unveiled seven-point agenda that the association is indeed on a rescue mission.
Analysts and stakeholders in the Nigeria project have consistently echoed that lack of a clear cut manifesto by leaders has been the major problem of Nigeria nation. At least, experience has shown over the years that the primary reason of standing for election is to win and think later on what could be done with power. Though ambitious to push Asiwaju Bola Tinubu forward as the standard-bearer of the ruling All Progressives Congress (APC) in 2023, SWAGA as a promoting group is looking beyond the election to good governance.
Whether Asiwaju is running for presidency or not, SWAGA is creating a template that could be adopted by any Nigerian leader who wants to make an impact and change the narrative. In the seven-point agenda of the group, which was recently sighted by this reporter, the promoters painstakingly map out major challenges confronting Nigeria and proffer solutions.
For instance, the number one point in the agenda is leadership, which many critics have concluded to be the major problem of Africa's biggest nation. With SWAGA at the driver's seat, Nigerians have thus been assured of transformational leadership that has the ability to unify all of Nigeria and lead the country to the attainment of shared goals and vision. As a vital management function that helps to direct a country's resources for improved efficiency and the achievement of goals, the importance of leadership cannot be overemphasized. Effective leaders provide clarity of purpose, motivate and guide the country to realize its mission.
To prove that it's 21st century compliant, promoters of SWAGA have identified Technoloy as the second point on the agenda and pointed out that it's necessary to leverage modern technology for digital transformation and economic growth. Again, over the years, many leaders have paid lip service to technology development but SWAGA has hinted that it will be a cornerstone of its agitation and governance. Of course, Science and Technology hold the key to the progress and development of any nation and they play a fundamental role in wealth creation, improvement of the quality of life and real economic growth and transformation in any society. If indeed SWAGA is keen about this then the future is bright for whoever adopts its Agenda.
In view of the current insecurity in the country, Security has been set aside by SWAGA as an agenda that must be given all attention to create conditions that allow citizens to move and transact freely across the nation. Unfortunately, insecurity and terrorism has been a major challenge to the Nigerian government in recent times. Recent development has however shown that the problem is backed by corruption and corrupt people in every sector. With provision of jobs and proper engagement of the youth population, about 98 million Nigerians who are currently living in extreme poverty will find it difficult to drag into infamous dreadful organizations.
Another important feature of the organisation's agenda is hinged on infrastructural development. SWAGA has stated that it would champion the commencement of extensive infrastructural development by building basic foundational services (24 hrs access to electricity, roads, bridges e.t.c) that connect (power) people and businesses ultimately improving the quality of living.
The fifth agenda, which is discussed under Homegrown Businesses, positions the group as a rescue body that is determined to build platforms that enable and empower homegrown businesses to scale and compete favourably in the global market. Knowing full well that SMEs play a key role in national economies around the world, generating employment and value added, it's obvious that the time for Nigeria to open up the space is now. Among other things, homegrown businesses provide the main source of employment, accounting for about 70% of jobs on average, and are major contributors to value creation, generating between 50% and 60% of value added on average.
Perhaps to counter the argument that successive administrations haven't been keen about education, SWAGA in the sixth agenda which is on Education promises to deploy initiatives targeted at promoting knowledge and equipping learners of all age groups with the skills and values needed to address modern-day challenges globally. The association also promises to propagate and activate strategies that also promote a sense of pride and awakening amongst all Nigerian citizens to the extent that people feel extremely patriotic and ecstatic to be Nigerians.
The last on the agenda list is on true federalism and democratic processes. With it, SWAGA indicates that it would promote democracy, realize human potential and create conditions for prosperity and progress.
Bearing in mind that the South-west agenda is the Yoruba's long-standing call for political restructuring. From demand for sovereign national conference under President Olusegun Obasanjo and advocacy for national conference under President Goodluck Jonathan to the current clamour for restructuring under President Muhammadu Buhari, the Yoruba have been at the forefront of agitations for restructuring and genuine federalism. In view of this, one can relate very well with the seventh point on the agenda which is on true federalism.
For the Yoruba, restructuring is like an article of faith because they clamour for regional autonomy within a federal structure to allow their region to develop at its own pace, as it once did under self-rule when Chief Obafemi Awolowo laid the foundations for its prosperity.
* Mr. Babatola wrote from Aramoko, Ekiti State