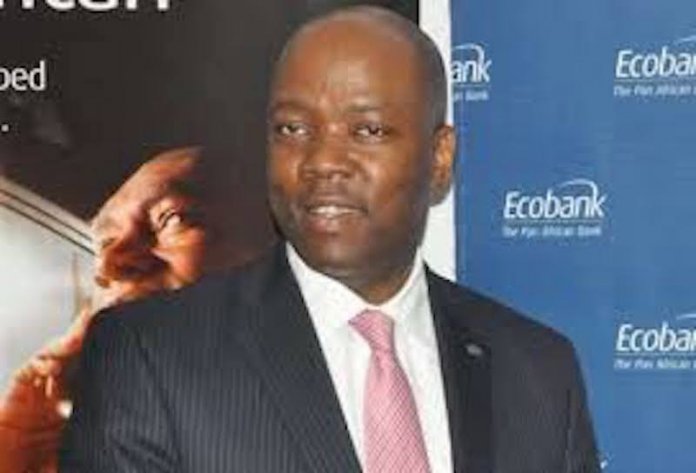 Ecobank Nigeria has reiterated its commitment towards promoting mental awareness in the country for its staff, customers and initiatives that promote workplace safety.
This, according to the bank, is necessary in view of the enormous stress the people encounter while trying to play their part in the nation's economy.
The Managing Director, Ecobank Nigeria, Mr. Patrick Akinwutan in his welcome address disclosed this at the Ecobank Day event that happened across 36 countries with the theme 'Mental Health Time To Act'.
He noted that every year the bank takes out time to look at areas where they can support the community much better, noting the need for people to exercise more sensitivity to be supportive towards improving better mental health.
He maintained that in the last three years they have talked about supporting and enhancing cancer, how to eradicate malaria and had also looked at how to be fit in terms of health.
According to him, "This year, we want to focus on how we support one another to improve on our mental health. It is something we should be open to talk about; it is something that we should be able to share our concerns so that each of us can be sensitive to how we support one another and to manage the stress available in our environment.
"So, this year, we are focused on mental health. We all know that Nigeria is a country with about 200 million people. There is a lot of stress on us all; day to day activities often unleash a lot of stress on quite a lot of our colleagues across the country, " he said.
He, however, emphasised that banking Itself as a profession does have the capacity to put people under stress, both the bank workers, fellow Ecobankers and indeed their customers.
"At Ecobank, I encourage all my colleagues to speak out to their colleagues through written communication, WhatsApp, text message, even if it is an anonymous call. We want to know if there is anything in the environment that could have a negative effect on your journey to better mental health, " he advised.
On her part, the Executive Director, Commercial Bank, Ecobank Nigeria, Carol Oyedeji, urged colleagues to find a way to balance work with other aspects of their life.