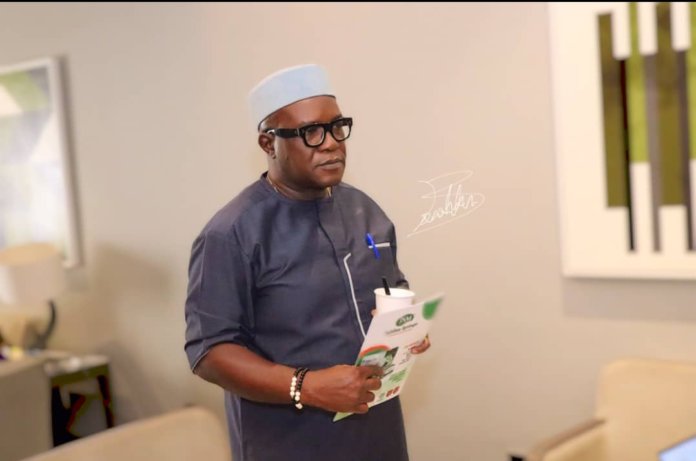 Understanding organisational goals, applying transparency in management, and employing the best industry practices are necessary for organisations' growth.
These were the words of the Managing Director of Jubilee Syringe, Mr. Akin Oyediran, at the third edition of the Quality and Risk Summit.
The summit, which was powered by Tenol Alpha, was on the theme, "Improving Corporate Performance, Awareness, Best Practices and Innovation".
According to Oyediran while addressing participants, for any company to grow it needs to put corporate performance in place while measuring its performance with best practices.
"Of course, innovation comes from understanding where you are, where you want to go, and getting the best way to arrive there," the MD hinted.
He outlined awareness and adoption of best practices as tools that allow a company to operate at its best performance because of the adoption of these standards.
He listed the best standards as transparency in management, ensuring everything is performance based and not sentimental, and using the best industry practices to manage your business.
Oyediran further harped on evaluating businesses. "A company that wants to be successful must use best practice standards to constantly evaluate its processes and service delivery to its customers.
"Customers appreciate standards. A company that practices and maintains high standards makes it easy for the customers to predict the behaviour of its products. Remember, customers will prefer to buy products from a familiar company."
In the words of the Jubilee Syringe boss, the business environment "We operate in is dynamic; every business must be aware of its current level of performance in order to sustain the business and use their awareness as a basis for growth."
He, therefore, urged every company to look in itself and be self-aware to survive in the very competitive market place that exists right now.
Speaking on Jubilee Syringe, Oyediran rated it as the best quality syringes currently in the marketplace in Nigeria and Africa. "We thrive and are proud of the quality of our products, which is the reason we are the market leaders"
He emphasised that although there are a lot of "Cheap competitions from other parts of the world, we are in the market because our quality is world-class".
According to the managing director, Jubilee Syringe's distribution network is within and outside Nigeria to other countries across the continent, adding that "We ensure we keep best practices in our manufacturing processes."
Meanwhile, one of the speakers, Olakanmi Amao, charged all business leaders and workers to think outside the box.
"Pay attention to details. Provide solutions. Think outside the box. Think without the box." This, he said, is where innovation is created.
While he decried that organisations have focused on profit, he implored organisations and leadership to adopt the three Ps (people, planning, and profit) to succeed.