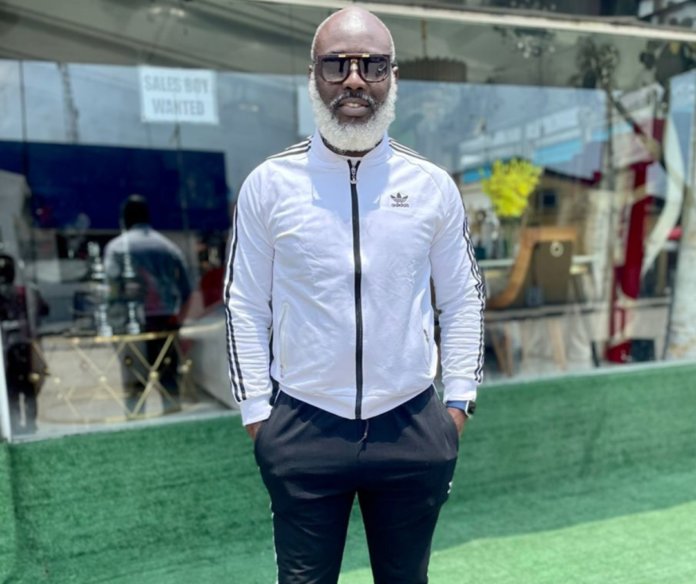 Tochukwu Umezulike better known as Toks Asher Young, is a talent manager, A&R, music business consultant, philanthropist and published author. He is also an ECOWAS Youth Ambassador, and 2021 recipient of the Nelson Mandela Leadership Award Of Excellence & Integrity.
Ezekiel Okpuzor recently had chat with him about talent/artiste management and music in Nigeria, the gains and the progress so far.
1) What is your name?
My name is Tochukwu Toks Umezulike but most people know me as Toks Asher Young and others as Duttie.
2) Tell us a bit about yourself, something most people don't know about you.
Most people don't know that I am a published author or that I love to write. They also don't know that I am from Anambra state so when they hear the name Toks, they automatically assume I am yoruba. I lived most of my life in Coal City, Enugu state. I grew up, schooled in the East and only moved to Lagos late 2000. I love music and can talk about the music business for hours on end.
3) Most people know you as one of the top artiste managers in Nigeria and a veteran in the Nigerian music industry. How did it all begin for you?
I have always loved music and entertainment though I never planned for a career in artiste management or music business. So I'll say the music business found me and I obliged and I have never regretted it.
4) Going by what I have seen and heard about you, you have a good relationship with almost everyone in the industry yet, you are hardly seen at industry events except when any of your artiste's is performing or involved.
I like to keep to myself, I like to seperate business/work from pleasure, so as much as I like to socialize I prefer to stay away from the industry or anywhere I will meet my colleagues when I am having time away from entertainment. Most people believe you have to always be involved in everything or you wouldn't be in the know of what is happening or going on. But I firmly believe that the best way to have a clear perspective is to remove myself from the same circles. So I try to avoid circles that consist of work/entertainment colleagues alone. It also allows me to have a mental rest and be fresh every time without having to be in the circle where music, artistes or entertainment is always the key story or focus.
5) Most people don't know this but, you were one of the executive producers of the monster dancehall anthem by General Pype CHAMPION? What was it like being the executive producer of such a huge
record.
It was liberating, it felt fulfilling and very satisfying to be part of something from conception through to its birth. And to see/hear people immediately fall in love with the end product was a blessing. Every time I remember how that song was made and the creative processes involved I just give thanks that I was part of the whole journey.
6) You have worked with a lot of artistes both full time and part time as a consultant, what attracts you to an artiste? How do you know you want to work with an artiste?
To be able to work with an artiste, I must first be a fan, I must like your music or what I hear from you. There's no way I will like everything but I must be able to relate to you, your lines, your lyrics and mostly you must be unique. All the acts I have worked/still work with I loved their works on first listen, I didn't have to listen twice or play it over and over again. I loved their work from the first 5 seconds I heard their song(s). And then when I met them I loved their work ethic and creative process. All these things make it easy for me to decide if I will work with an artiste or not.
6) You are a published author, last year at the height of the pandemic you published your book DEUCES. Why did you choose to put out your first published work when you did? What informed your decision?
I have always loved to write and over the years I have written pieces here and there, some published in blogs and newspapers, some on my website. But last year I decided that the lockdown was a good time to publish my first work because people were forced to stay at home and I felt it would be a great time for reading and exploring new material. The Covid lockdown meant there were no concerts or live events so I had time to put my draft manuscript together. I figured since people were streaming music more, they would also read more. And I am glad I listened to my instincts.
7) Looking at how the industry keeps churning out new artistes almost everyday, what comes to your mind?
Oh well, I will say that the pandemic led to the discovery of new artistes, some good, others great, but it shows that these days people are taking this music "thing" seriously as a career path. Just like when there was a boom in professional football, music is the focus now. Of cos it also means that some half baked goods will flood the industry but at the same time some amazing talent will also be discovered. All in all it's a great time for the music industry as a whole and Nigerian & African music industry in particular because foreign labels are now taking note of the huge potential that lies undiscovered in the African music & entertainment market.
8) What is your greatest motivation as an artiste manager and music business executive?
I love music and working with diverse talents so it is always a thing of joy when every plan comes to fruition. Same way it is fulfilling to watch an artiste grow and do great exploits. My motivation is the hope that someday soon, African and Nigerian artistes will be fully recognized on the world stage. It is already happening and one day it won't be a novelty but the norm.
9) 2020 was a tough year for many in the music industry because of the pandemic necessitated lockdown. How did you handle the lockdown?
Well, the pandemic brought everything to a standstill. Live events and everything else is gradually coming online once again. It was a tough time for everyone, not just artistes or entertainers. I took the time and finally got my manuscript published. I used the period to restrategize, learn new things and read more. I also got to spend time with my family and loved ones.
10) What advice do you have for artistes and creatives out there?
Whatever is worth doing is worth doing well, so always put in work and give your best in everything. Talent is just a piece of the puzzle, you need to put in work to make the talent work for you. So always make sure you're passionate about whatever you do and remember there are others out there too so always bring your "A" game.
11) Where do you see the Nigerian music industry in 5 years?
Hmmmm, the Nigeria music industry has grown in leaps and bounds from the days of plantashun boys, remedies etc and we are still growing and I expect that in 5 years we will have our own Grammy genre, have more artistes on the billboard charts and more labels coming to Nigeria to set up shop. In 5yrs I know Nigerian artistes will no longer be on the sidelines, we will take over the world.
12) If you are asked to choose, which would you prefer, being just an author or music business Exec?
I can't and won't choose any, I will still love to be both because they are parts of me and each part helps feed the other and makes me who I am. I can't think of what else I'd rather be doing than this music business and most of what I write about are things experience has taught me with a view to imparting knowledge and helping those coming behind me.
Thank you Toks for your time and for this insightful interview.