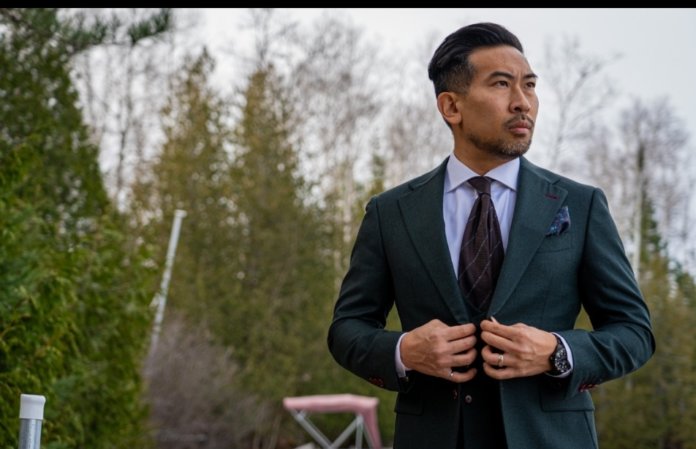 SUITABLEE was founded by two brothers, Jean-Sebastien and Jean-Jeremie Siow, engineers who mix technology and textiles to bring the old-school style of tailoring into the modern era.
The two brothers founded SUITABLEE in October 2015. At the time, no one in the fashion industry was even aware of their existence. They were just two engineers venturing into the world of custom suits for the first time without any backup plans whatsoever. Today, SUITABLEE is ironically tailor-made for the post-COVID era of social distancing. "Since our systems are online, remote, and AI-enabled, we were able to achieve great success even during the pandemic. We have made it easier for customers to purchase quality clothing tailored to their size from the comfort of their homes," says Jean-Sebastian.
Another thing that is interesting about the brand is that it is entirely homegrown. The Siow brothers relied on their families to establish the business. They didn't require too much capital and didn't have to ask anyone for a loan. Jean-Sebastien, Jean-Jeremie, and their team delved into artificial intelligence, body scans, and efficiencies to manufacture perfect-fitting garments for a fraction of the cost of their rivals. Technology sets SUITABLEE apart from its competition— the brothers' technical experience aided in increasing the brand's performance while reducing mistakes, thus resulting in amazing fits. "The ease with which you can configure options and produce measurements is unrivaled with our company. Many of our customers have switched from other tailors or online rivals to us and rave about how simple it is to get a custom suit with very little risk thanks to our custom-fit guarantee," says Jean-Jeremie.
SUITABLEE's goodness is reflected in the loyalty that customers have shown the company. Only about 10 percent of their total sales have required adjustments. The brand even grew during the