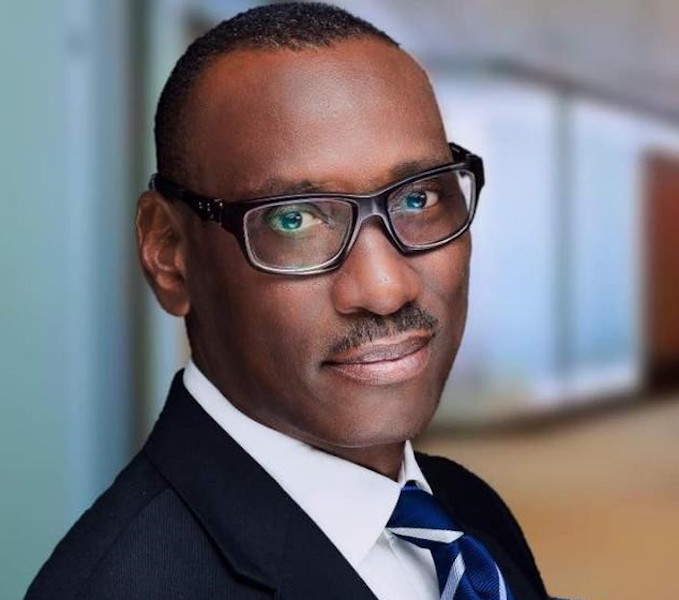 Ugochukwu Aliogo spoke to Tosan Omagbemi, Managing Director at Interaction Channels limited, an advertising technology company, on some topical national issues. Excerpts:
Let's talk about your newly launched platform, 'Moving audiences'. What is it about?
Interaction channel is an advertising technology company that holds a strategic partnership with a company known as Moving Walls. Moving Walls is a global company sitting in Singapore, but operates out of four continents and over 11 markets globally. We have an exclusive partnership with them in Nigeria and West Africa. Moving Walls basically operates an intelligence location platform. The location intelligence technology is what we have onboarded in Nigeria.
Location intelligence refers to technologies that allow you to build knowledge about behaviours of audiences or consumers across different locations and points of interest. To be able to operate this type of technology, you will need a lot of data sources. So, what we have done is not rely on one data source, but on multiple data sources, because environments defer. For instance, we are speaking within a confined environment; it is a point of interest. However, when we step out to the car park, that is another environment altogether.
So, the context of every environment defers. So, you will need a number of data sources to make sense of audiences that you find in various points of interests or environment. So, we tap into data from Google traffic, mobile app data, and digital media such as Twitter, search, and fox square. Then we also have a proprietary Internet Of Things device (IOTs) that helps us to pick device signals. The IOTs are basically signals, and they could be used across industries agriculture, manufacturing, and automobiles. Our IOTs are focused on tracking audiences. So, when you talk about location data or intelligence, you are basically speaking to the digital journeys of different consumers or audiences.
The digital journeys are what you are trying to build knowledge about and it goes deep and granular, beyond just numbers, it goes as far as the demographics. It also seeks to understand the profiles of those audiences, and building their various segments whether you have a white-collar type of audiences, students, traders, mid-income and low-income audiences. It goes deep from understanding the audiences from a location, preference, and interest standpoints.
What is the significance of location intelligence in the Nigeria Market?
There is a pre-COVID-19 era and we are not in post-COVID-19, because a lot of countries are still battling with the effects of the pandemic, whether pre or post-COVID, data has always been a key tool to unlocking influence with consumers, so a typical brand or product is created to solve a problem, and the problem is for some particular type of consumers. So, every brand of product is aiming to understand how to spend the consumer in a way they will understand.
I have a product already or a solution, but the person that needs may not know they need it in this format. That is where the communication or messaging comes in. To be able to properly message or pass information of the unique value of a product, service, or solution across to a consumer, you need to be able to get an understanding of them. Understanding them takes analysis of data, building insights, so that when you use that insight to speak to a consumer, then, a message will resonate.
The gap that exists in the market is how you are able to build knowledge to reach the consumer or your audience within the market, you need relevant data. Before now, there were no sources of relevant data, before we conducted researches, as you are aware those researches are static and near historical in most cases. Our kind of data is real-time data that is relevant for the moment and constantly refreshed. It becomes absolutely useful for you to build or make marketing decisions. Data will be useless without application, so we don't just stop at providing data, but we layer that data with technology that allows advertisers, and brands to leverage that data into various marketing variables.
What are you presenting to the digital advertising space to stand out because the space is getting saturated already?
Our platform operates two data engines. The first data engine is the location intelligence engine that gives us knowledge of audiences in physical locations. Now, we also operate another data engine,which is the DMP for mobile, which gives an understanding of audiences in the virtual space through our devices or digitally.
What we have done that is unique to us as an organisation is that we have integrated both data engines that allow us to identify audiences physically and virtually in real-time. That capability does not exist in this market before now. So with that capability in place, being able to identify a common audience, physically and virtually in real-time enables us to be able to do very efficient mobile advertising and so we have what is known as a hyper-local or location focused mobile advertising platform. I could target people in a particular shop in a certain location without targeting other shops in that same location. It gives that precision technology and capability; it is what is unique to us. Whereas many others speak of geo-targeting, very randomly and from a vague standpoint, we speak of location targeting or geo-targeting from the precise standpoint. There are several other filters that we leverage to deliver on that capability.
You talked about the use of data to analyse consumer behaviour, demographics and their views about different products and brands, how are you able to create understanding to arrive at a shared meaning in a complex market?
Firstly, there is what is known as a data privacy policy. Our data first and foremost is anonymous data, so we don't know people by anything so that makes it private such as names and phone numbers or anything that will be indicative that you're invading an individual's privacy, however, we know audiences uniquely and that is where our technology comes in. For instance, if I am a brand that is seeking to reach the high-end type of audiences, in this case, the big class.
The big class is a big class. There is a definition of what is called the 'Big Class'. What our data does, is to distill who is that Big Class, in what kind of environment do they live, work, what points of interest do they visit. Such individuals may visit Ikoyi Golf club every evening to play golf. He/she maybe someone that has the mindset that I need to use a fitness center, he/she lives in the heart of the Mainland such as Magodo, Shonibare Estate Maryland, and Ikeja GRA, so there are location indicators, that a person visits, which becomes a proxy and defines who the individual is.
We analyse behaviour based on location intent, places they visit physically and virtually (online and offline). In our data ecosystem, there are a lot of digital services in it, and it has nothing to do with writing with paper.
All the data we need, is remotely picked as device signals, Google real-time traffic data, IOTs (these are sensors that basically pick unique identities of devices), then you identify a device ID or ads ID, you can basically build knowledge about that ID because you can see that digital journey in multiple places so that is how you add.
So, that is how you aggregate audiences into a bucket and say this type of the person that visits the gym is a fitness enthusiast, this type of person that visits Spur, Taste Fried Chicken (TFS), Mr. Biggs and Chicken republic is a foodie, this type of person that stays in the office in one high rise building from morning till evening is white-collar type of person, this type of person that is in Ojuoye market or aspanda market is a trader, so that is how we knowledge about audiences.
When the platform launched, what was the level of market penetration?
We started pre-operation early 2018/2019. But we hit the ground running, it was late October 2019. Of course, COVID-19 became a challenge; we thank God that the stem is almost 100 per cent running back. In terms of penetration, you have to understand that for a novel application, the platform allows us to solve a lot of industry problems.
Most of these problems are age-long problems for instance out-of-home measurements, before now you could plan out-of-home with matrix, but now there is a national currency for out-of-home in Nigeria, which allows media strategies and planners to buy and be able to measure its impact of out-of-home advertising for their clients.
We apply the same technology for programmatic digital out-of-home advertising like we have on our mobile devices, you are able to reach audiences with programmatically digital out-of-home inventory. We apply for retail analytics, events, activation and of course, the platform is integrated with the location first mobile advertising platform. Those are some of the offshoots of our data ecosystem and technology.
Regarding market penetration, as soon as we got started, we brought MTN onboard in January, 2020. We have done a few with Nigeria breweries from the activation standpoint. We have some clients that are in the pipeline, they include banking services and Fast Moving Consumer Goods (FMCGs). Importantly, because the solution is novel, you have to do a lot of awareness creation in the market, just like I stated earlier, even the consumers of Milo beverage may not understand how much they need it until somebody is able to explain to them the value they will get from it and they will begin adoption, so we have been able to do a lot of that.
Presently, we have collaboration with the Outdoor Advertising Association of Nigeria (OAAN) and they have recognised us as the market currency for out- of-home-advertising, so we have made a lot of progress in terms of penetration within the market, having multiple conversations with agencies, and advertisers across different application of the platform.
Before you came into the industry, what was the situation of Out-Home-Advertising, and what has been the improvement you have brought into it?
I have served in the advertising agency for well over a decade and after about 10 years of service, I was directly leading the Out-Home-Advertising planning and buying team for the agency. I understand Out-Home-Advertising very well. The gap basically that existed was there was no data to plan, we were basically buying Out-Home-Advertising from a subjective standpoint, so it was all guesswork;there no data driving those decisions.
The situation was more like realising that there are a lot of persons maybe in a particular location, therefore, I should have an inventory that helps me expose these brands on that location. It is guesswork to the extent that they are a lot of people, but a brand is not looking for a lot of people, instead, it is focusing on a specific set of people.
A brand wants to attract those that will commit some budget to purchase and ultimately walk towards becoming a loyal user. In that wise, there is a lot of guesses still going on and when you even did that, there was no way to measure whether scientifically, what you were doing was making any impact. In line with this is the fact that if you gave me a brief as a client, and I needed to plan a campaign for you, I will then begin to call media owner A, media vendor B, and media vendor C if they have a billboard in a particular location and all of that planning was location-focused.
What we have done as organisation is that we have brought technology and data to bear such that the advertiser and agencies shift focus, away from location buying to audience buying, because it is not locations that have the budget power, it is humans that do. What an advertiser or an agency needs to do is to understand, who the humans that visit locations are. A location is defined by the people that are living there; it is not the location that defines the people. It is not billboards that make the audiences; it is the audience that visits a location that makes the billboards to become relevant, so that is what our technology focuses on.
We are into buying of audiences, planning based on audiences and not based on locations, because a location can deliver a universe, however, you're not looking for that. But you're looking for a particular type of audience and where they go, which will help you understand that XYZ locations will allow me to reach those people at 50 or 70 per cent reach XYZ frequency.
Is there a challenge you encounter in sourcing data?
When we wanted to start, we tried to look inwards. We tried to talk to telecommunication companies,who have data, but we realised that we could not make progress. So, what we have done basically in aligning with a global partner is to be able to tap into the wealth of data that is available globally, as you are aware, all of the digital data that is available in this market is actually aggregated from a global standpoint.
The technologies are there to aggregate these data, all the backend of data digital actually belongs not locally but oversees, so we have been able to leverage global resources for data, we also have our IOTs that become the local leg of data that helps us to be able to wait for all of that data together, because there are different environments with various variances within that, so your multiple data sources. So,one basically benchmarks the other to provide very robust and accurate data for us.
How regulated is the advertising space in Nigeria?
From a regulatory standpoint, Out-of-Home Advertising has always been regulated in Nigeria. I'm sure you aware of Advertising Practitioners Council of Nigeria (APCON), which is the industry regulator. You are also aware of Lagos State Signage and Advertisement Agency (LASAA), which is the regulator of Out-of-Home Advertising, specifically in Lagos, so if you go to Ogun State, you will find Ogun State Signage and Advertisement Agency (OGSAA). Therefore there are regulators everywhere, who defines how practitioners will do Out-of-Home –Advertising.
Then, from the planning side of things, we have NIPAN which are the agencies that do advertisements on behalf of advertisers and brands. Out-of-Home-Advertising has been regulated, however, what is lacking is data to drive scientific planning, but with this platform in place, the excuses of absence of data and what Out-of-Home is delivering, all of that is out of the window, because now you can be very precise with Out-of-Home advertising to reach the type of audience that you want to reach.
For digital advertising, APCON still sits on top of anything advertising, however, the nature of digital doesn't permit yet that effective regulation of what is going on or being exposed out there and this is not local to us in Nigeria, it is almost a global phenomenon. However, as the industry continues to evolve, I'm certain that a lot more regulations will come into place that is digital in nature, and with people like us having a data engine locally, we will be able to support APCON and the different regulators to achieve that ultimate objective of effective regulation.
Where are your target markets?
Our target market is broad and encompasses everybody doing advertising or marketing, including banking and financial services, FMCGs, and every sector. We focus on anyone trying to reach an audience to speak through them or communicate an advertising message. Our target audience includes the church.
What is the way forward?
As we speak, we are conquering new frontiers already, because what we bring to the market is absolutely novel. It didn't exist before now, so, in practice we are conquering frontiers already. In Out-of-Home-Advertising, there is now a measurement that is scientific, robust, and accurate, it is a new frontier and it will take to the place of impact, where you not only plan and buy Out-of-Home, but you can measure and draw attributions. What attribution means in Out-of-Home is that I have advertised to an audience and I'm trying to bring them to any point of interest for instance Ikeja City Mall, so that technology allows me to correlate that a particular individual was exposed to an advertisement of Out-of-Home, and the person is now in retail in Ikeja City Mall.
That capability is available today, it has been tested and has been done for a few advertisers' and it is working. That is a new frontier we are already covering in the market and obviously, what we want to achieve is to make this the commonplace. So, every advertiser will take advantage of that, the consumers are getting value, from that exchange and then the market is building and revenues are coming to different sectors and stakeholders. Our ultimate interest is to catalyze the system such that manufacturers, product owners, advertisers, people selling billboards, newspaper vendors are having a win-win situation.