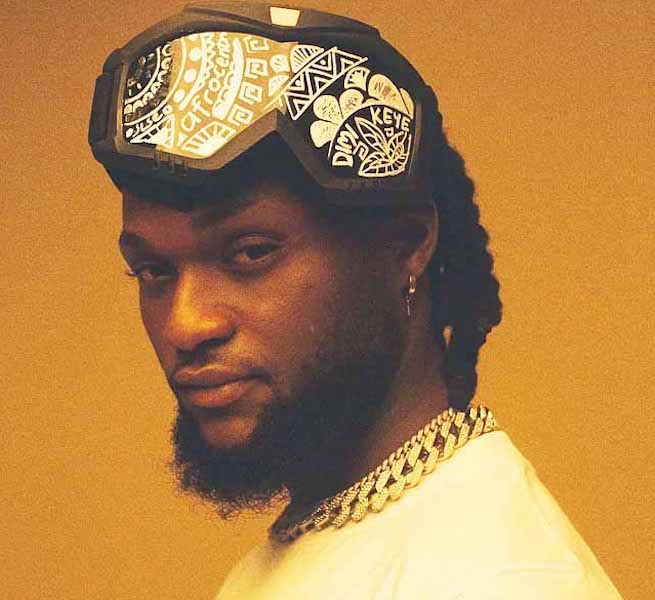 A young eccentric African with tales of his journey focusing on relationships, love and good vibes, that's how most describe Dimeji David Ogaosun, stage name Dimi Keye who recently dropped his debut EP titled Afrocentric. Ferdinand Ekechukwu reports
With a mix of mellow and upbeat vibes, Dimi Keye delivers a narrative appreciating his existence as an African by touching up select sounds and crystal resonance in his 5-track debut EP titled 'Afrocentric'. Dimi teams up with Hip-hop rave Blaqbonez and Mystro to deliver silky-smooth vocals on this EP and packs instrumentations from Kapentar, Ramoon, Mystro & Retro with the intention to get you in your feel and get you on your feet.
"Afrocentric is my debut project consisting of 5 records," he stated shortly before the release. "I have two features from Mystro and Blaqbonez. On this project I just wanted to show my range and talk about my experience as a young African dishing out stories of love and good vibes. It includes mellow, mid-tempo and upbeat sounds. As an Eccentric African, this EP projects my style and range. Afrocentric is set to blow your mind, give you nothing but positive vibes because that is me; I am all positive vibes and energy."
The singer/songwriter further describes his brand of music. "My genre is Afro-fusion. I am not just centered in Afrobeats or Afro-pop. Because of my R & B roots, there is a fusion between Afrobeats and R & B. I grow with sound and I enjoy experimenting with sounds and different genres with Afrobeats being the pedal. In the end when you hear my sound, I want you to know this is Dimi." Born and raised in Lagos state, the 23-year-old Afro-fusion artiste a fortnight to the album on April 15th which was his birthday released a new single titled "Palay" featuring Mystro.
The Amapiano inspired track, which is also produced by the featured artiste, is set to be a street anthem. According to Dimi keye, "Palay" was inspired by good vibes, beautiful people, and the groovy sound of Amapiano. "We really just wanted to create something to make the people happy while making reference to the palliative scandal that happened in the country last year."
On the inspiration behind 'Afrocentric', the fast rising singer says, "I wanted people to hear different sounds from me. I didn't just want to release a particular song so the best thing was to start with an EP. Let them know I am Afro (black) and I am eccentric in a good way."
Born into a family that loves music, Dimi says her sister started composing songs way before he started and she is just beautifully talented. Dimi Keye says of his background: "I started out composing R &B songs, I also used to rap in secondary school but at some point I just fell in love with Afrobeats.
Over the years I have been sharpening my craft and observing how the music and industry works. I am very much excited and I can't wait to gain more experience and grow."