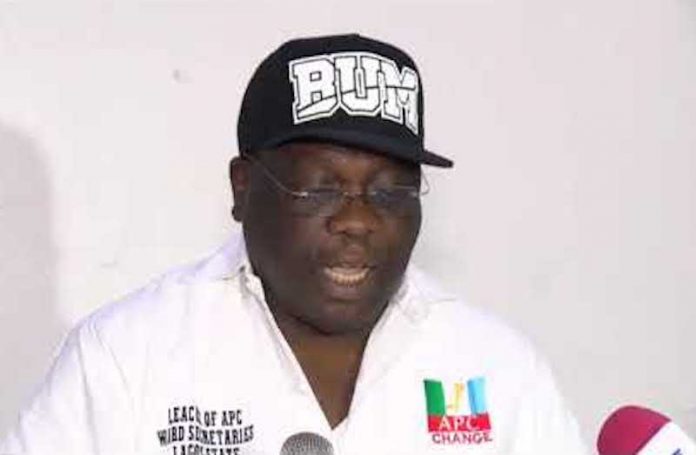 Tobi Soniyi
A chieftain of the All Progressives Congress in Lagos State, Chief Fouad Oki, has called on the Deputy Governor of Lagos State, Dr Femi Hamzat, to step down as the chairman of the APC Local Government Screening and Primary Elections Committee.
In a statement issued yesterday, Oki said Hamzat is facing a lot of criticism already from many members of the party.
Oki said many APC members considered Hamzat and other members of the committee "as a glorified surrogate and a hand of Esau and voice of Jacob in their selection. I demand on behalf of so many party patriots that the Deputy Governor recuse himself from the committee forthwith.
"The moral implication of his continued membership of the committee will come as a testimony that truly, Governor Babajide Sanwoolu will be denied the conventional right of first refusal next year.
"The insinuation out there is that Dr. Femi Hamzat was appointed to superintend the nomination of those who will guard and ensure his nomination as the party's flag bearer next year. A classical case of people wanting to come to equity with very stained and blooded hands," he stated.
Oki also called on the APC national leadership, the Lagos State Independent Electoral Commission, political parties, security agencies, non governmental organisations as well as the media to rise up and make sure that the forthcoming council election was free and fair.
According to him, democracy and popular participation in elections in Lagos State in the last two decades have been facing a crisis of legitimacy and declining confidence.
This lack of confidence in the state's electoral process, he said, had necessitated the need for democratic renewal through increasing citizen participation and transparency.
He stated that from the history of local government elections in Lagos State since 2003 till press time, there had been challenges of free, fair and credible elections and citizens were losing the right to vote or the vote counting towards the final electoral outcome.
"This has caused a fait accompli hence citizen's lack of interest to participate at elections, because their voices have been strangled and Lagos cannot breathe again, because its jugular has been locked down like it was done to George Floyd by officer Dereck Chauvin in Minnesota, USA recently," he added.
He said in many instances, party candidates especially in APC were declared winners without voting.
His words: "In other cases, people who did not stand for elections were declared winners. In the particular case of the 2017 local government elections in Lagos State, the loss of franchise by citizens was very widespread leading to what was termed 'Direct capture of the peoples mandate' at the Teslim Balogun Stadium, Surulere."
He therefore called on the national leadership to rise up and intervene on the side of probity, free, fair, transparent and credible nomination process.
"I invite and urge all people of good conscience to rise up and keep a vigil on the election primary,which the party will organise to choose its flag bearers in Lagos State. Afterall, Lagos is Nigeria and Nigeria is Lagos, political development and democratic ethos are measured in Nigeria by the political tempo of Lagos.
"We will not achieve any democratic progress in this country if Lagos continues to be held by its jugular; no meaningful electoral reforms or review will be attained if collectively we do not stand up to demand for a transparent and credible internal democracy in Lagos, particularly, from the leading political party that have created a hegemonic environment over the state."