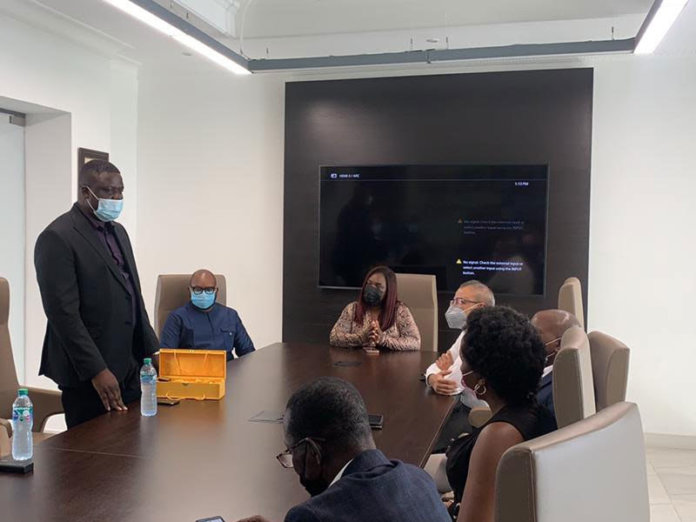 The Leadership of the Nigerian National Legacy Awards have officially unveiled nominees for the 12th edition of the Nigerian National Legacy Prize for Corporate Excellence. The unveiling held in Abuja begins the process for the selection of recipients for the prestigious award. This year's edition showcases 15 distinct categories and only 15 recipients are expected to emerge from amongst 60 nominees nominated for the award.
In his opening speech while declaring nominations into various categories closed, the executive Secretary of the Nigerian National Legacy Awards Mr Ovie Odubu assured Nigerians that all nominations will be thoroughly subjected to a merit based evaluation and screening process and only individuals with high exemplary standards will be considered for the prestigious Awards.
Award Categories made available for members of the public to Nominate their choice nominees for the awards includes – Award for Business Leadership, Award for Inspirational Leadership , Award for business Mentorship, Emerging Business Leader Award, Social Change Awards, Award for Societal Impact, Inspiring Business Leader, Life Time Achiever, Emerging Ceo of the Year, Award for Sustainable Leadership, Leadership in Business Transformation , Award for Consistency in Excellent business Standard, Excellence in Project Delivery & Urban Development , Award for Human Capital Development and Leadership Excellence in Community Development.
The Nigerian National Legacy Awards established in 2010 , with her maiden award dinner held at the Shehu Musa Yaradua Centre, Abuja have over the years profiled notable Nigerians who in their various fields of endeavour contributed significantly to the rapid development of Nigeria.
The philosophy behind the establishment of the Nigerian National Legacy Awards is that the sustained promotion of merit based on excellence holds the key to continuous innovations and inventions by the people towards economic progress and for the advancement of the Nation. In choosing the recipients of the Nigeria National Legacy Awards, regard is given to the nominee's achievements in the year immediately prior to receiving the award as well as their past achievements and ongoing contribution to Nigeria.
Annually the Nigerian National Legacy Awards hosts 5 distinct Award Season. The Nigerian National Legacy Price for Nation Building, The Nigerian National Legacy Prize for Corporate Excellence , The Nigerian National Legacy Prize for Leadership, The Nigerian Legacy Prize for Sustainable Development and the Nigerian National Legacy prize for Public Service.
Odubu further stated that award notification letters will be sent across to all nominees for the awards via email channel. The award jury board is expected to report back their findings to the award governing council as it affects the credibility and suitability of each nominee for the prestigious award within a week.