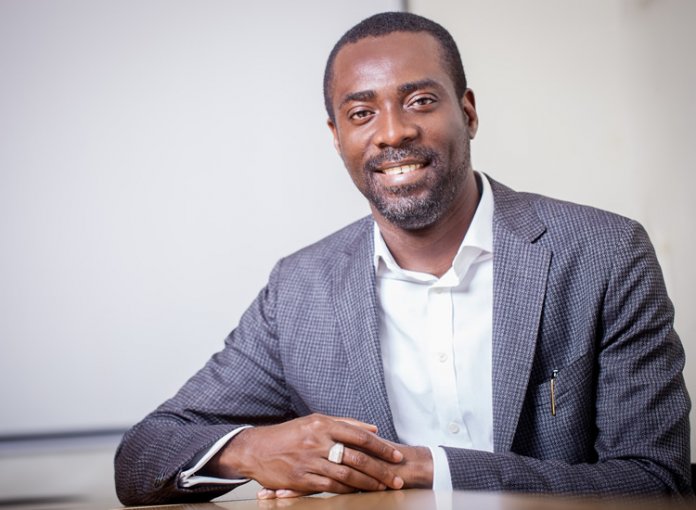 Iboro Otu, businessman and politician argues that it is possible to awaken the 'sleeping' population who do not vote for various reasons
To evolve to where we are today, the first world has had its share of woes. Heretics have been burnt at the stakes, women excluded from voting and humans bought and sold in slave trade. The victory of evolution means there was a time when these were sound decisions and great business until things changed. What changed? Ideas. They say nothing stops an idea whose time has come.
An idea is like flowing water descending the back of a mountain. No matter the obstacle, it must find its way to the bottom of the mountain because of gravity. Mind you, the idea is not the water, it is the gravity. The water is just a vehicle. Gravity is constant, so are ideas, so is change. Things always must change.
I've been unable to write for weeks not because I'm bereft of content but because significant events occur on a daily basis in Nigeria so much so that my material become stale even before I send them to print. However, today I must condense my thoughts. The numerous incessant attacks on Nigerians by socio-economic and political hoodlums, terrorists and bandits are daily as well as dynamic, and although we have had many proposed solutions to our national crisis, for me, I always prefer simple ones, easy steps, low hanging fruits.
It is possible that we can call a referendum, seek to restructure or secede in order for certain regions to exercise regional autonomy, but what baffles me is; isn't it the same people occupying regional, state and local governments the people that will be in charge of the new whatever? I am not convinced that the Nigerian problem is majorly constitutional or structural, I believe it is to a very large degree a system problem. It doesn't matter what region of Nigeria you live in, Peoples Democratic Party (PDP) or All Progressives C,ingress (APC) your representatives at state and local governments pilfer the little they get and put cronies and family members in position of power. How is this a constitutional or structural problem? Let's solve systemic problems at local and community level first so we can be enlightened enough to rally challenge against national ones.
Anyways, if the people calling for referendum can't even rally 20 per cent of their voter population to turn up and vote for their candidate – regardless of the gimmicks of politicking and electioneering – how then, can they realistically rally people to support a weighty thing like a referendum or secession or at worst an outright war? Regardless of the trickiness at balloting and our collation processes, huge voter turnout in the first place indicates the desire of the people in support of any form of change. An Ibibio adage says, 'if you can't love the brother or sister you can see, how then can you love the Jesus you can't see? It's just a baffling thought. It all seems to me like political gimmickry publicized by proponents who have certain powers, interests and reach.
Bad as it is, there is an established political system in Nigeria on which popular ideas, like Oduduwa Republic for example, can rally regional support and score overwhelming win in spite of corrupt electoral process and umpires – because their right idea will bring out overwhelming amount of voters in their candidate's favor. Because the truth is, no matter how this war will be fought – ballots or bullets – it will always be a numbers game. If one can't bring out their crowd to vote, they won't have any to fight with either; unless they want to be terrorists or engage in sectarian warfare which always ends up hurting the people they intend to protect.
The fear of Nigerian elections, especially for young participants, is (1) the sheer cost of it and (2) voter apathy – the inability to get the major voter block interested in voting; the 18 – 30 age group who make over 65 per cent of the population. This voter apathy arises from lack of credible candidates to vote for and mistrust in the electoral system. We have been fighting over the years to address both concerns. Our hope is, before the 2023 election, President Buhari would've signed the electoral amendment bill to law. Coupling that with our our campaign to get the international community to activate institutional level punitive measures against acts of political repressions across the African continent – of which we are seeing result – would go a long way to mitigate youth voter concerns by more than 50 per cent. Winning on both fronts mean Nigeria stands a survival chance.
For me, the breaking point for Nigeria would be, if come 2023, the existing political hegemony succeeds again in putting in power, 100 per cent their kind across the country. The mindlessness of our existing ineffective and largely nepotistic political office holders would push the already divided nation to collapse. It will be organic rather than orchestrated. Nigerians are tired. The dissatisfaction of ordinary Nigerians aren't about constitutional inequality and amendments, regional autonomy via devolution of powers or whatever it is our politicians and non-state actors are bandying, it is about systems not working and our interests not carried along. With the little they receive, state governments and local governments are in far worse management and decay than the federal government is. Moving forward then means credible people need to come into politics in overwhelming numbers, stand for elections and vote. To my mind, this is the surest short cut.
I have informed my constituents I will again be running for governor of Akwa Ibom state when the time comes, but it would be foolhardy of us to anticipate a win by struggling for space within the existing voter demography with the two major political parties. Like it is for any young fighter occupying a 'mushroom' political party space, we have to create a new voter base out of the over 70 per cent of eligible voters who don't vote – white collar, blue collar jobbers and young people – and go beyond that, get them to fund and participate in elections. Yes, it is a long shot but it is also the only short cut.
Our regional and national turnaround depends largely on political participation of 50 per cent of the voting population between the 18 – 30yrs age group. As such, come June/July 2021, we will again be putting Akwa Ibom state on stage, pushing 'The Lazarus Project', embarking on national town hall meetings across the country starting from Lagos, utilizing traditional media and social media space to address issues of concern, sell and make attractive political participation and elections just like SMAW (Stingy Men and Women Association) was sold to 50 million of us within a month. It will be sizzling, entertaining and dead serious.
QUOTE
I have informed my constituents I will again be running for governor of Akwa Ibom state when the time comes, but it would be foolhardy of us to anticipate a win by struggling for space within the existing voter demography with the two major political parties. Like it is for any young fighter occupying a 'mushroom' political party space, we have to create a new voter base out of the over 70 per cent of eligible voters who don't vote – white collar, blue collar jobbers and young people – and go beyond that, get them to fund and participate in elections. Yes, it is a long shot but it is also the only short cut