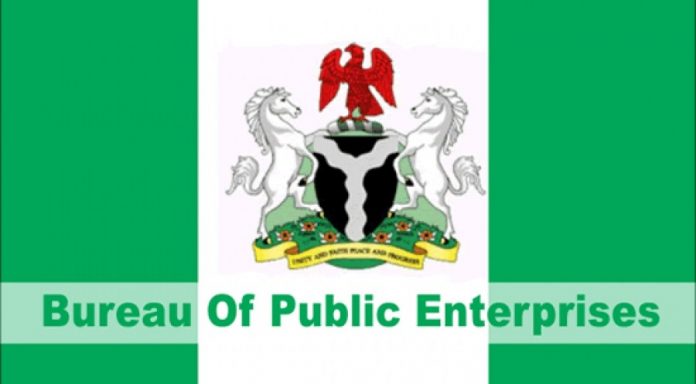 By Ndubuisi Francis
The newly-reappointed Director General of the Bureau of Public Enterprises (BPE), Mr. Alex Okoh, has unveiled a six-point agenda to effectively drive the privatisation agency.
Okoh, whose appointment has just been renewed for another four-year term by President Muhammadu Buhari, said
the BPE would commit to six priority areas.
These include encouraging more private sector operators to invest in critical sectors of the Nigerian economy through Public-Private Partnerships (PPPs) by simplifying the process such that private sector players are now allowed to scout for projects that require financing through the PPP model.
Other priorities encapsulated under his six-point agenda include the completion of all ongoing reform and privatisation activities of the BPE, as well as carrying out all other transactions scheduled for reforms and privatisation in the Privatisation and Commercialisation Act 1999 of the BPE.
Okoh's agenda also include ensuring the passage of all reform bills pending before the National Assembly; ensuring a robust engagement with all relevant stakeholders, and deepening of the core values of the Bureau by ensuring integrity and transparency, team work, accountability and professionalism in all transactions.
He stated that part of his immediate pre-occupation would be to put in place a template to further reinvigorate the activities of BPE in all sectors of the economy, as well as step up efforts towards boosting those enterprises that are due for either reforms or privatisation.
He stressed: "In all our transactions, transparency and accountability will continue to be our watchword. It is also an opportunity for the country to witness increased activities in our mandate, which will lead to the creation of more job opportunities for our teeming youth population and increased revenue generation for the federal government."
While thanking President Muhammadu Buhari and Vice-President Yemi Osinbajo who is also the Chairman of the National Council on Privatisation (NCP) for finding him worthy of re-appointment, Okoh noted that his re-appointment was an evidence of the confidence both of them repose in him to lead the privatisation agency.
He therefore promised to re-double his efforts in the next four years to recreate and reinvent the BPE to become one of the foremost reform agencies in the world.