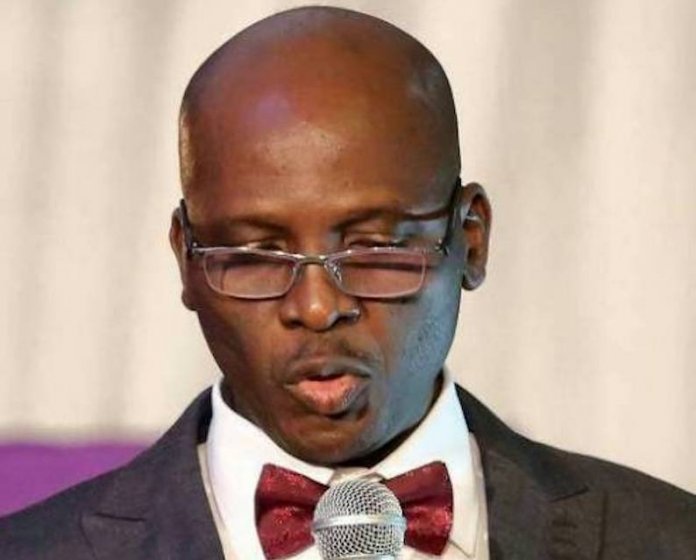 COUNTERPOINT By Femi Akintunde-Johnson
Five weeks ago, in this column, we somehow diarised our thoughts and engagements on social media platforms, after our New Year resolution to "frequently engage a more voluble and responsive audience of friends, colleagues, 'followers', and others." We have since upped our interventions in a number of posts that articulates our thoughts on important matters. This second outing of 'My Point' warehouses sundry hot-button topics which provoked diverse reactions. Here we go…
"News: Nigerians and the media must stop addressing bandits as criminals, but should learn to address them with nice words – Sheik Gumi on Politics Today, Channels TV
My Point: Hello, Sheik… here's the meaning of 'bandit', just in case…: "a robber or outlaw belonging to a gang and typically operating in an isolated or lawless area." So, the fellows you've been cavorting with, and negotiating or preaching to, aren't nice folks… They shouldn't be addressed with nice words…but hot bullets. He who lives by the sword, profits from pain, blood and sorrow, shall doubtless meet same or worse comeuppance. Meanwhile…are you on the way to Zamfara, as we speak? Or is it Niger…? I have headache, sef… Nigeeeeria!
"Why would Dangote build a brand new refinery (in Lagos) within five years, and a whole Nigeria cannot build two, or simply refurbish four available refineries in over 20 years? And later we'll start crying about local monopoly… floating #EndDangoteOil protests. Who swore for us? [And then we came up with renovating the one in Port Harcourt with $1.5b… nagode!)
"Apparently, the bandits are in tandem with Boko Haram…they sack schools so that the pursuit of education will be suicidal for the Northern youth! No book…no progress. Check the pattern very well… apart from the fact that the big dirty multi-billion business abductions have now become. And they say Bandits are freedom fighters, who really are gentle misunderstood former criminals… Too many so-called leaders masquerading as illiterate jesters…were it not a deadly situation.
"News: Shoot anyone with Ak-47 in the bushes, Buhari tells security agents
My Point: It's great that you have woken to face the danger that stares at us every minute of the past five years… Better late by three years than never. But to give an order to "shoot anyone carrying AK-47" inside our forests is 'somehow' (scratching my head). We know our security people – "na go dem hear…dem no dey hear come", as we say on the streets. Most times, they deploy enforcement with complete absence of restraint or reasonable force.
Have we made assurances doubly sure that the innocent herdsman (not the evil forest kidnapper) swaddling his AK-47, 'dashed' him by his sponsor, has been well informed that what he thought was a weapon against rustlers is now his mobile death sentence? Can we differentiate between the ignorant herder and the hardened kidnapper-herder…
If anyone is seen with an AK-47 (and we assume, any other forms of munitions), shouldn't they be given the opportunity to disarm or surrender? To merely shoot (to kill?) suspected criminals without ascertaining if lives of our security people are endangered, or the suspects are unwilling to engage, is another level of carnage – state sanctioned murder.
Every idiot deserves a redeeming opportunity – apart from sworn enemy combatants like Boko Haram insurgents, who have chosen to wage war against their country.
Methinks, we shouldn't use crime to fight crime… there's a place called ICC…the Hague 'villa' down the road!
"On the same night that two Nigerians won Grammy awards (well one individual, the other a collective), what insensate Channels TV (News @ 10) gave us was the same fare of killings, kidnappings and all the dreary horrible stuff, as usual.
The news of the hour eventually came at nearly 50 minutes after the news started… as part of the Entertainment News! On a Sunday for that matter.
Hogwash! Backward people! I hope other stations showed more sense, and balanced judgement.
Thank you my friend, Muyiwa Akintunde, for pointing this out. Why are we strung up on bad news, and jaundiced over any good stuff? Is the unusual not part of the news element?
Next excuse, please… Opposite People! Congratulations, Burna Boy…and WhizKid.
"I've been out of circulation for some time, so I've missed some news; but these extracts (below) gave me great pleasure while scrolling down my news stuff. Never thought I'd read such from a Nigerian high official: 'Dear Nigerians, you are by now very aware of the news trending that the federal govt has increased the price of petrol to N212.6 per liter… Irrespective of the source of that information, I want to assure you that it is completely untrue… In conclusion, I want to sincerely apologise to all Nigerians for any distress and inconvenience, the unfortunate information might have caused. Thank you, Timipre Sylva'.
If this is true (you never know with the Fake News industry), then a hearty thank you to Timipre, and his colleagues, for restating our humanity…in such simple matters as courtesies and prompt clarity. Excellent intervention.
"News: Military will soon crush bandits, kidnappers in North West – Air Force Chief
My Point: Bros, don't give us gist…we don't want "we go, we go". Just do it and tell us later. O ya, go and crush them. Thank you.
"This popular terrorism amongst Yoruba's so-called "freedom fighters" should stop…before they lose their way irretrievably. What is funky in abusing and threatening your elders and traditional rulers because they don't get your point?
Is this how you want to rule when you get your Oduduwa Republic? Governance by youthful harassment and terrorism? Consensus by force of brutish might, not logic? Woes and pestilence for opposing views? Abeg stop this nonsense before you climb the tree beyond the leaves… Apologies won't cut it, anymore.
"News: APC plans to be in power for another 32 years – Buni
My Point: Politicians are so poor students of history! They never learn.
Was it not PDP chair, Vincent Ogbulafor who boasted in 2014 that his party, confident of dusting the battle-weary GMB again at the 2015 polls, would rule for another 60 years? Six months after, they were picking their tongues on the floor, after a dramatic and unimaginable drubbing at the polls.
Now, as if in echo chamber, another party chair (though interim), has begun huffing and puffing about ruling for decades (at least, eight terms), when he cannot guarantee seeing tomorrow!
Is genuine solicitation for power that predictable and certain? Or this verbal diarrhoea is peculiar to Nigerian politicians? And they really don't mean what they say – just puff and purr?"