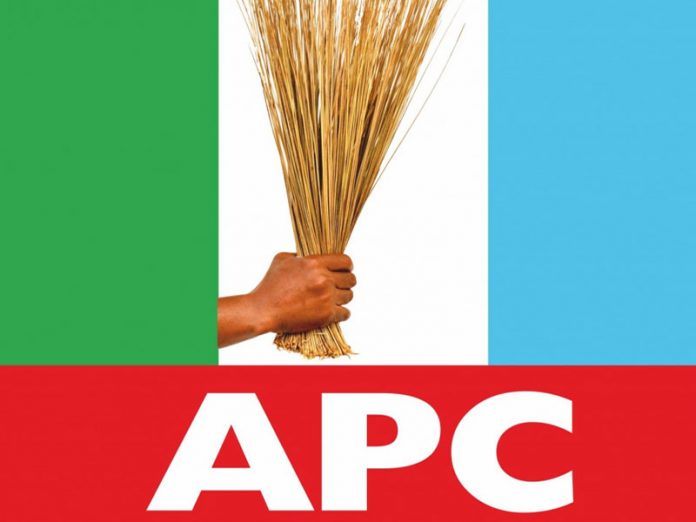 •Caretakers say rushing into congresses will fuel litigations
•May seek tenure extension
By Adedayo Akinwale
The national convention of the All Progressives Congress (APC) may not hold as planned in June, the National Secretary of National Caretaker/Extraordinary Convention Committee, Senator John Akpanudoedehe, indicated yesterday.
He told THISDAY that the party is not in a hurry to hold the national convention, as rushing into its congresses could lead to mistakes and fuel litigations and factionalisation.
However, he stated that while the committee would strive to keep to the June deadline for the national convention, to mark the conclusion of its assignments, it would not hesitate to approach the National Executive Committee (NEC) of the party for a tenure extension should plans to hold the national convention as scheduled fall through.
He added that the committee would not release the timetable for the party's congresses until the nationwide registration and revalidation of members are concluded.
Speaking to THISDAY against the backdrop of speculations that the committee is seeking another six-month tenure extension, Akpanudoedehe said the committee is determined to meet the deadline.
According to him, the caretaker committee, headed by Governor of Yobe State, Mr. Mai Mala Buni, is waiting for the conclusion of the revalidation/registration of members exercise by the state chapters of the party before planning for the convention.
On the number of party members captured so far, Akpanudoedehe said he could not give an official figure because the registration and revalidation are still ongoing.
He stated that the party initially printed 12 million materials for the exercise, which was expended within one week, stressing that at the moment more than 27 million materials have been printed.
He added that party leadership is under pressure from Kano, which is demanding for one-week extension and additional one million materials for the membership drive.
He said: "We will do everything humanly possible to meet the deadline. We are not liars to Nigerians. If we have a need to do anything, we will go to the National Executive Committee (NEC); it is not a public matter.
"I'm asking you a simple question, if we are going to conduct congresses, what are we going to use to conduct congresses? The materials must come; we must have a database in the party to sort out those things."
When asked if the committee would complete its assignment within the timeframe given, Akpanudoedehe said it was an internal issue.
He added that there is peace in the party and, therefore, the party would not rush into doing anything.
He stated: "We are building the party; we have the time table to do congresses and we will do that.
"For your information now, we are having pressure from Kano to extend the registration exercise for one week. We are printing over one million materials for them.
"We will do what we say we will do. If we are going to extend, we will go to NEC and we will extend it; there is nothing you can do about it. If we are not extending, why are you pre-empting that we are extending when we are not?"
Akpanudoedehe explained that it would be difficult for the party to release the timetable for congresses when the revalidation and registration have not ended.
"When you are doing congresses, what are you going to use for congresses? Is it not the registration? Allow them to return the materials. We will look at the materials; don't forget we are going to print membership cards. When we print the membership cards, we will give them to the people. So, when you go, you know who you are going to vote for. Then we will elect officers," he said.
He stated that what the committee has achieved within a little time is unprecedented.
He said: "Can you believe it? When you are attacking us under #EndSARS, we went for by-election; we won all the elections even in Lagos State. Then, after #EndSARS, you said nobody will come to APC; one governor left. During this turbulent time, we had a mass movement of people coming into our party. Those you think they will leave us they are actually those blocking people from coming into our party."
According to him, the committee is building a trouble-free party, while also bringing everybody on board.
He said: "Do you know what the enemies can do if you rush and you don't do well? You can do congress and people will be going to court at the end of the day and you will still have factions in the party. It happened before. If you were us, won't you take time to make sure everybody is on board and make sure you have hitch-free congresses and convention?"
He, however, said those spreading the rumour that the committee was seeking to elongate its tenure had lost out.
According to him, "They lost out. Everyone that is on this committee is busy. With due respect, we are rich men. The governor does not live on the money of the party. All the committee members – we don't take salary; we take sitting allowance. Everyone here is healthy on his own; they are employed; you can go and check.
"The former DG of Law School is Vice-Chancellor of Baze University. You have two governors, who are members and one governor is a chairman. Of course, you know me, I am a businessman; I have my office outside here.
Then you have two sitting senators. You have Senator Ken Nnamani, former Senate president; you have Stella who is the executive director of one of the banks."