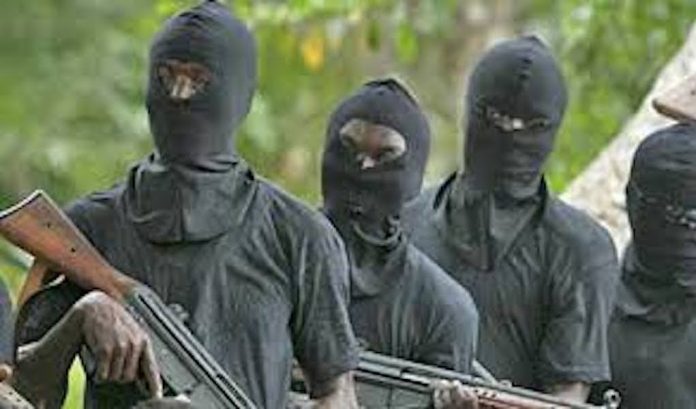 By Laleye Dipo
No fewer than nine suspected bandits were neutralised while four others were apprehended by local vigilante group in Gulu town in the Lapai Local Government Area of Niger State on Sunday evening.
The bandits were said to be waiting for the collection of ransom when they met their waterloo.
According to eyewitness, the bandits had earlier raided Gulu town a few days back during which some people were abducted and ransom demanded before they would be released.
It was learnt that after the relations of the victims had managed to raise the ransom they contacted the bandits who gave directive to them on how to deliver the money.
On getting to the spot where the money was to be delivered, the bandits reportedly told some of the relations to return to the town to buy them some food and other edible items.
It was gathered that on their way to purchase the food items, one of the victim's relation ran into some vigilante who asked him what they were doing in the forest.
After narrating their story to the local security men, the vigilante group mobilised and asked the victims' relations to show them the spot where the bandits were.
"There was exchange of gunfire between the vigilante and the bandits, which lasted very long, but the vigilante were able to kill nine of the bandits and arrested four others after which they brought the remains of the bandits to the village square," the eyewitness said.
It was learnt that the four arrested suspected bandits were handed over to men of the Police Special Task Force – Operation Zuma in Ebbo.
Efforts to get a reaction from the Police Public Relations Officer, DSP Wasiu Abiodun for confirmation of the report were abortive because as he was not picking his phone.