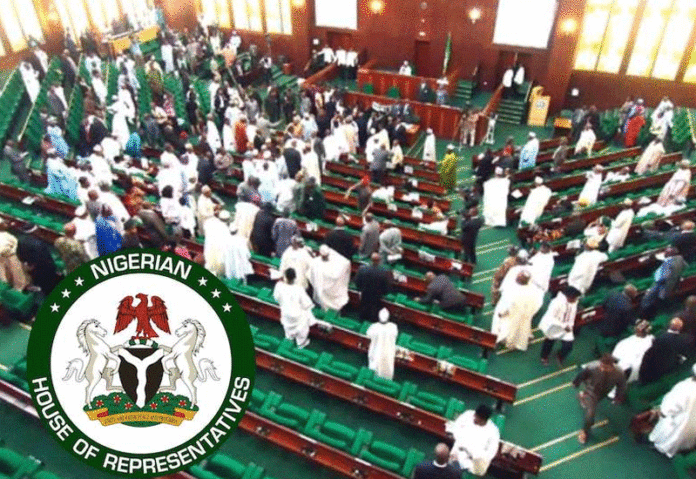 By Udora Orizu
The Senate and the House of Representatives, Tuesday suspended plenary in deference to the death of a member of the House of Representatives, Hon. Yuguda Hassan Kila.
The lawmaker, who represented Gwaram federal constituency of Jigawa State from 2015 to 2021, was until his death the Chairman of the House Committee on Customs.
The President of the Senate, Dr Ahmad Lawan, while announcing the death of the lawmaker at plenary, expressed shock and sadness, saying Kila will be missed by all his colleagues in the National Assembly.
Thereafter, the Senate observed a minute silence, followed by a motion for adjournment moved by the Senate Leader, Senator Yahaya Abdullahi, and seconded by Senate Minority leader, Senator Enyinnaya Abaribe.
At the House of Representatives, the Speaker, Hon. Femi Gbajabiamila, who announced the lawmaker's demise at plenary, expressed sadness over Kila's death, saying the late lawmaker had been ill and was recovering before his demise.
The Speaker commiserated with his family, people of Jigawa State and prayed for the peaceful repose of his soul.
Gbajabiamila said: "It's a personal loss to me because Kila has been with me for years, from 2015 till date. I saw him a week before he passed on and we were hoping he will get better and indeed he was until that fateful day. In fact he was recovering from the ICU but unfortunately, the Almighty Allah did what only he can do. Our condolences are to the family, the people of Jigawa and to us members of the House of Representatives.
"The day he passed away, his wife was there and she reminded me that Hon. Kila called me on the phone three weeks ago and she was sitting right next to him, and he said to me, Hon. Speaker I just called to say goodbye. When he put the phone down she was upset with him and asked him why he will say such a thing to the Speaker. My guess is only him at that time knew why."
Also speaking, Hon. Hassan Fulata said Kila was a simple man who always intervene to settle altercation between people, adding that the late lawmaker wouldn't complain about what affects him but rather that of others.
On his part, the Deputy Chairman, House Committee on Customs, Hon. Leke Abejide, said he and Kila worked very close together as a family.
According to him, the late lawmaker was like a father to him and prayed for his soul to rest in peace.
Thereafter, the House observed a minute silence for the deceased lawmaker and adjourned to Wednesday.