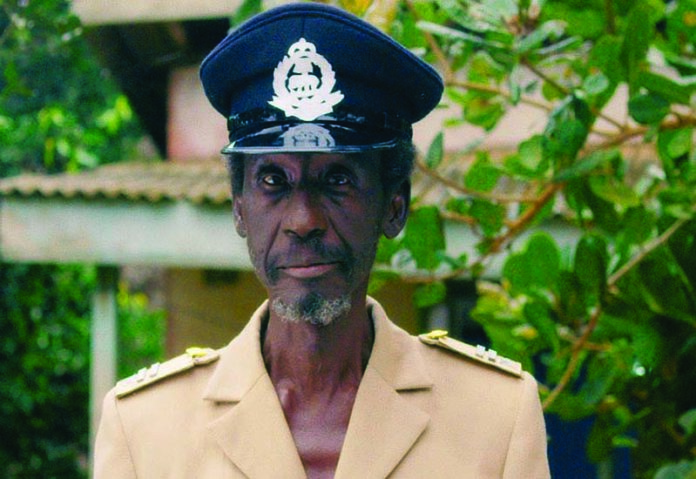 TRIBUTE
Legendary actor and broadcaster Sadiq Daba, who since 2017 had been fighting a losing with prostate cancer and leukaemia, eventually succumbed to death by these ailments on Wednesday, March 3. Okechukwu Uwaezuoke writes
This was how it used to be like back then: Nigerian Television Authority's estimated 30 million viewers would hear Bongos Ikwue's sonorous voice and know that it was time for Cockcrow at Dawn. That voice, which was accompanied by the strum of his guitar, had the effect of a pheromone on families across Nigeria, keeping them glued to their television sets.
Cockcrow at Dawn – which shared the same title as its music – used to feature many colourful characters, among whom was Bitrus. And the character Bitrus – played by Abubakar Sadiq Daba who died on Wednesday, March 3 – had remained evergreen in the television audience's memory.
In the late Daba, the Kannywood – moniker for the Hausa-language movie industry – actors saw an inspiration. Popular actor Ali Nuhu, for instance, fondly remembered in a BBC interview Daba play the character Bitrus. Also, the director Babangida Bangis said that it was the deceased roles in Cockcrow at Dawn and The Village Headmaster that motivated him to join the movie industry. According to him, northerners were proud of the achievements of one of their own at a time when they were not many on national television.
Of course, Daba would not only be missed by his northern brethren but also by such industry's leading lights as the filmmaker Femi Odugbemi, Kunle Afolayan and Ajoke Silva, among others. Outside the industry, figures like the former vice president Atiku Abubakar, Senator Shehu Sani and the publisher Dele Momodu were among the distinguished personalities, who paid their tributes.
When the Cockcrow at Dawn star first announced in 2017 that he had been diagnosed as suffering from prostate cancer and leukaemia, the expression of support and goodwill that trailed the announcement was overwhelming. A fundraising drive, bolstered by the financial support of the billionaire businessman Femi Otedola put him on the path to recovery.
In that Facebook post he made on Tuesday, December 19, 2017, Daba reeled out the names of the human rights activist Dr Josephine Odumakin, the broadcaster Soni Irabor, the former Lagos State governor Akinwunmi Ambode, the Plateau State Governor Bako Simon Lalong, Senators Dino Melaye and Shehu Sani, Azuka Jebose and Suleiman Aladeh, among several others for their role in his recovery. In the post, which he made in a London hospital, he had also specially expressed his gratitude to "the wonderful and caring doctors and ancillary staff of the Lagos State University Teaching Hospital and that of the Obafemi Awolowo University, Ile-Ife.
Shortly afterwards – less than two months precisely – he was sighted in Abuja during the Project Pink Blue walk against cancer in commemoration of World Cancer Day on February 3, 2018.
Even though Daba was launched into the limelight, thanks to his starring in Cockcrow at Dawn, he was also featured in films and soap operas like Behind the Clouds, The Village Headmaster, A Place Like Home, Soweto and Moment of Truth as well as in Nightmare, a 1995 film by Zik Zulu, which also starred the likes of Onyeka Onwenu, Pete Edochie and Sandra Achums.
His acting career had first started with radio dramas before his path crossed that of the legendary producer Peter Igho at the NTA (then NTV Sokoto), where the latter used to head the drama department.
He had wormed his way back into the industry's consciousness when he starred as Inspector Danladi Waziri in Kunle Afolayan's October 1. It was his role in the psychological movie that won him the Africa Movie Academy Award (AMAA) for Best Actor in 2015. He was also conferred with the Africa Magic Viewers' Choice Lifetime Achievement Award in 2016.
His last known major movie role was in Citation, another movie by Kunle Afolayan whose storyline revolves around the sex-for-grades culture in tertiary institutions.
Daba, who apparently had his roots in Kano, was raised in Sierra Leone, where he attended St. Edwards College in the capital city of Freetown.
It was during this period that he got all the encouragement he needed from his father to develop his passion for broadcasting, which offered him the platform on which he launched his acting career. His father, who heard him mimicking the leading broadcasters he used to listen to on the radio, had bought him a tape recorder with which he recorded his voice.
With his return to Nigeria in 1968, at the age of 15, he entered another phase in his life. His broadcast dreams were fulfilled when he auditioned for a role at Radio-Television, Kaduna (RKTV). This, he owed to Khalifa Baba Ahmed, who was impressed by his voice at Hamdallah Hotel, had introduced him to the station, where he was first employed as a continuity announcer.
Apart from studying at the NTA's Television College and at the Ahmadu Bello University, where he received a degree in mass communication, he held several positions in the industry as a news anchor, reporter and editor.
He had after his retirement from NTA, where he had worked for almost four decades, partnered with his long-time friend and CEO of Dasamal Television Network (DTN), Isiaku Aliyu to host the show Sadiq Daba Presents.
Daba, whose earthly remains were committed to earth on Thursday, March 4 afternoon according to Islamic rites at the Agege Hausa Cemetery in Lagos, was survived by his wife Bolaji Daba, his two children and six grandchildren.