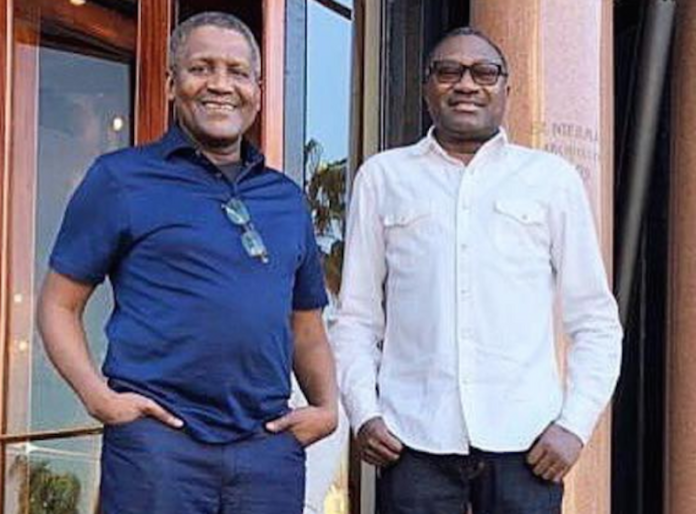 HighLife
Friendship is a gift. To find affable people with similar interests, who are willing to, hand in hand, take on the world—this is a blessing. And so, for apex Nigerian Barons of wealth and industry, Alhaji Aliko Dangote and Femi Otedola, gold bars and grand bounties would take one to the moon. Still, it is a friendship that would give one possession of it.
One might never find friends who are both identical and dissimilar at the same time. What most folks know is that both Dangote and Otedola have operating interests in the most lucrative industries in Nigeria: energy and oil, construction and real estate, shipping, even agriculture. What most people are ignorant of is that the business presence of one often motivated the other.
The age gap between the older Dangote and the younger Otedola is about 11 years, but this has never so much as twitched their friendship, let alone rattled it. As celebrity A-list journalist Dele Momodu reported, Otedola's admiration for Dangote reaches into the heavens, and he (Dangote) plays the role of a friend, mentor, business associate, and all-round kindred spirit.
Since Dangote set out to make a habit of wrenching wide our jaws in wonder with his new baby, the massive integrated refinery and petrochemical complex in Lekki Free Zone, Lagos, Otedola has been one of his most outspoken supporters. The chairman of Geregu Power Plc was photographed many times while supervising the $18 billion project.
It is friendship made in Heaven, this thing between those two. A gift of seven lifetimes, this friendship.