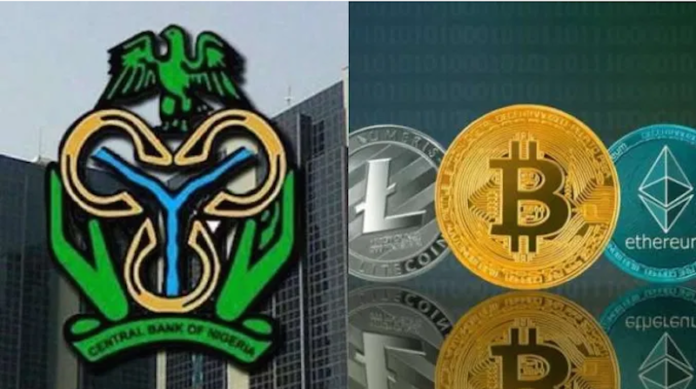 Obinna Chima writes on the on-going debate over recent decision by the regulators to prohibit transactions on cryptocurrency in Nigeria's financial system
For close to one month after the Central Bank of Nigeria (CBN) prohibited the use of cryptocurrency in the country's banking and financial systems, the dust generated by the policy is yet to settle.
While the CBN and other proponents of the policy have continued to highlight risks in transacting in cryptocurrencies as well as its potential dangers on the economy, those who oppose the apex bank's policy believe a better means of managing the digital currency ought to have been adopted.
For instance, the CBN Governor, Mr. Godwin Emefiele, said the banking regulatory authority acted in the nation's best interest by ordering banks, non-banking and other financial institutions not to facilitate trading and dealings in cryptocurrencies.
Emefiele, during a recent Senate briefing, described the operations of cryptocurrencies as dangerous and opaque.
In the same vein, the Independent Corrupt Practices and Other Related Offences Commission (ICPC) and the Nigerian Financial Intelligent Unit (NFIU), which also addressed the joint committee, said cryptocurrency was being used as a channel for funding violence and terrorism in Nigeria.
Emefiele said the use of cryptocurrency contravened the law, adding that the fact that cryptocurrencies are issued by unregulated and unlicensed entities, made it contrary to the mandate of the CBN, as enshrined in the CBN Act (2007) that empowers it as the issuer of legal tender in Nigeria.
Emefiele, who also differentiated between digital currencies, which apex banks can issue, and cryptocurrencies issued by unknown and unregulated entities, stated that the anonymity, obscurity, and concealment of cryptocurrencies made them suitable for those who indulge in illegal activities such as money laundering, terrorism financing, purchase of small arms and light weapons and tax evasion.
Citing instances of investigated criminal activities that had been linked to cryptocurrencies, he stated that the legitimacy of money and the safety of Nigeria's financial system were central to the mandate of the CBN.
"Cryptocurrency is not legitimate money because it is not created or backed by any central bank.
"Cryptocurrency has no place in our monetary system at this time and cryptocurrency transactions should not be carried out through the Nigerian banking system," he said.
Emefiele faulted arguments that the CBN's actions were inimical to the development of FinTech or a technology-driven payment system.
On the contrary, he noted that the Nigerian payment system, boosted by reforms driven by the CBN has evolved over the past decade, surpassing those of many of its counterparts in emerging frontier and advanced economies.
In his presentation, the Director-General of the Securities and Exchange Commission (SEC), Mr. Lamido Yuguda, said there was no policy contradiction between the CBN directive and the pronouncements by the SEC on cryptocurrencies dealings in Nigeria.
He said the SEC made its pronouncement at the time to provide regulatory certainty within the digital asset space due to the growing volume of reported flaws.
Prior to the CBN directive, he said the SEC, in 2017, had cautioned the public on the risks involved in investing in digital and cryptocurrency.
He added that the CBN, Nigeria Deposit Insurance Corporation (NDIC) and the SEC between 2018 and 2020 had also warned on the lack of protection in investments in cryptocurrency.
Yuguda said following the CBN directive, the SEC had suspended the admittance of all persons affected by CBN circular into its proposed regulatory incubatory framework in order to ensure that only operators in full compliance with extant laws and regulations were admitted into the framework for regulating digital assets.
Similarly, the Chairman of the Independent Corrupt Practices and Other Related Offences Commission (ICPC), Prof. Bolaji Owasanoye highlighted the risks inherent in investing in virtual assets and cryptocurrencies in Nigeria.
He explained that cryptocurrencies posed serious legal and law enforcement risks for Nigeria due to its opaque nature and illicit financial flows.
But despite these concerns, Vice President, Prof. Yemi Osinbajo, at the weekend, argued that the regulators ought to have considered regulating the digital currency instead of prohibiting it. He, however, said the federal government would not allow anyone to commit crimes in the country through the use of cryptocurrency.
According to Osinbajo, "I fully appreciate the strong position of the CBN, Securities and Exchange Commission (SEC) and some of the anti-corruption agencies on the possible abuses of cryptocurrencies and their other well-articulated concerns. But I believe that their position should be the subject of further reflection."
He said rather than adopt a policy that prohibits cryptocurrency operations in the Nigerian banking sector, "we must act with knowledge and not fear" and develop a robust regulatory regime that is thoughtful and knowledge-based.
"There is a role for regulation here. And it is in the place of both our monetary authorities and SEC to provide a robust regulatory regime that addresses these serious concerns without killing the goose that might lay the golden eggs.
Responding to the position of the Vice President, Emefiele explained that the CBN's position was, "that we decided to tarry a while and understudy how it works and then begin to think about how we move forward."
But, the Chief Executive Officer, Global Analytics Derivatives Ltd, Mr. Tope Fasua, maintained that with the global concerns in cryptocurrency transactions, it was right for any regulator to be worried
He also revealed that presently, 60 per cent of central banks across the globe are under pressure to issue sovereign digital currency.
Fasua, also said although no banker to the government would support cryptocurrency, they have no option than to begin to issue their own Central Bank Digital Currency (CBDCs).
Fasua said: "The anonymity of cryptocurrencies means it is a haven for criminality. You would see that a lot of criminals went into it and a majorly also steal people's wallet. There is an enormous amount of stealing in the crypto world compared to stealing in the fiat currency world and they try to move into cryptocurrencies to try and obliterated their trail.
"About 78 per cent of issued bitcoin are either lost, hoarded leaving less than four million bitcoin to be shared amongst future market and possess a lot of risks also."
According to him, about five countries, namely -China, Ecuador, Senegal, Tunisia and Singapore – have issued digital currencies in a bid to give alternatives to their citizens who seek easier currency conversion.
Concerns of Global Institutions
From all indications, the CBN is not alone in its concerns about the dangers posed by cryptocurrency.
For instance, the European Central Bank's President, Christine Lagarde, recently said the digital currency had been used for money laundering activities in some instances, adding that any loopholes needed to be closed. According to her, its largely anonymous nature has raised concerns that it could be used for money laundering and other illegal activities.
"(Bitcoin) is a highly speculative asset, which has conducted some funny business and some interesting and totally reprehensible money laundering activity," Lagarde said.
"There has to be regulation. This has to be applied and agreed upon … at a global level because if there is an escape that escape will be used," Lagarde said.
Also, Janet Yellen recently highlighted the abuse of cryptocurrency. The Treasury secretary said the digital coins have been used to fund terrorism and launder money.
She added: "I see the promise of these new technologies, but I also see the reality: cryptocurrencies have been used to launder the profits of online drug traffickers; they've been a tool to finance terrorism."
Similarly, Bill Gates, the Microsoft co-founder argued that: "The way cryptocurrency works today allows for certain criminal activities. It'd be good to get rid of that," he quickly added: "I probably should have said bio weapons. That's a really bad thing."
The comments from Gates implied that the billionaire technologists is no bitcoin enthusiast, but his remarks may simply suggest that he feels that cryptocurrencies are prone to abuse by swindlers and in money-laundering schemes—a common criticism of the decentralised digital asset that was created in 2009.
Also, recently, the International Monetary Fund (IMF) cautioned against transacting in cryptocurrency, saying regulating the digital currency remains a concern not just to the CBN, but to other regulators across the world.
The IMF Resident Representative for Nigeria, Mr. Ari Aisen, noted that a lot has been changing regarding the payment system, saying, "The issue with some of these cryptocurrencies is that perhaps some care should be taken about their activities and the use of cryptocurrencies."
He added: "Actually, central banks, not only in Nigeria have this concern about what kind of activities that cryptocurrencies might be supporting and how best to monitor those activities.
"Some of them are involved in illegal activities; some may be related to money laundering, even drugs and other initiatives and it is natural that the authorities would be extremely concerned about how best to supervise, improve and supervise the use of cryptocurrencies," he added.
He pointed out that there remained a dilemma around how best to regulate the digital currency.
"We know that the Central Bank of Nigeria is concerned about it and trying to decide the best policy around this for the benefit of the payment system and the sustainability of the financial system," he added.
Even Warren Buffett has been a vocal critic of the digital currency, dismissing cryptocurrency as worthless and a risky, speculative asset.
"Cryptocurrencies basically have no value and they don't produce anything. They don't reproduce, they can't mail you a check, they can't do anything, and what you hope is that somebody else comes along and pays you more money for them later on, but then that person's got the problem. In terms of value: zero," Buffet added.
From the foregoing, it is clear that globally central bankers remain cautious about how to deal with this form of digital currency and would in the future have to fashion out how best to regulate it.