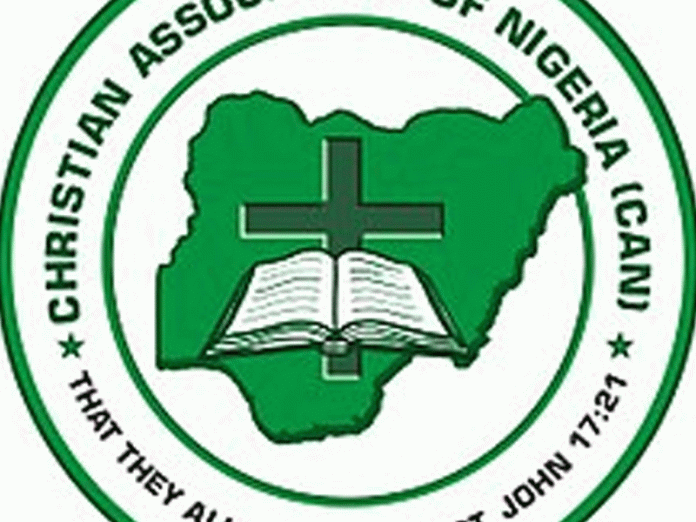 Iyke Bede
At this year's Christian Association of Nigeria (CAN) Inter-Denominational Divine Service (IDDS) that was held at The Apostolic Church, LAWNA Territorial Headquarters, Ketu, Lagos, there were calls for a new beginning in Nigeria.
The governor of Lagos State, Babajide Sanwo-Olu who was honoured with the title of grand patron hammered on the need for the country to start a new chapter in his keynote address.
"The economy of Nigeria has been hit with a recession and high numbers of unemployment, security challenges that are hitting and shaking the foundation of our country. We have all witnessed this, and there is no other place we can call home. Nigeria needs new dawn, a new beginning, and there is no other person that can do it other than our Almighty Father."
He reiterated the importance of peaceful coexistence among Lagosians while pointing out the role the coronavirus pandemic played in heightening tensions in the state.
"Lagos has remained the epicentre of the virus where over 40 per cent of the national statistics have hit Lagos [sic]. It has been a tough and challenging one year for every one of us. Globally, the virus has taken over 2.5 million."
The governor reassured all that the state government is hard at work to deliver better living standards and livelihood to them.
His address echoed the theme of the programme: 'A New Beginning, A New Dawn and A New Glory'.
This year's edition was almost halted by conditions foreign to the previous editions – the coronavirus pandemic.
Though marked by a low turnout due to regulated gathering, the ambience remained unchanged as hundreds of worshippers in different age demographics poured their hearts out in prayer and worship.
With scriptural messaging generally capturing regeneration, the Lagos chapter of CAN inducted new state executives with Bishop Stephen Adegbite as the new chairman. He takes over the mantle of leadership from his predecessor, Apostle (Prof.) Alexander Bamgbola, who helmed the association for six years.
Appreciative, the newly elected chairman thanked the President of CAN, Dr Samson Ayokunle, who presided over the inaugural ceremony. Adegbite also showed gratitude towards the audience whilst advising them to make peace their top priority at such an unusual time to achieve national unity despite socio-cultural and religious differences that nuanced the citizenry.
He also hammered the need to build a secretariat for Lagos CAN. According to him, he projects the completion of the secretariat to be two years, if all goes as planned. He sees its establishment as a means through which the public can easily access CAN.
To help expand the reach of the gospel of the church, and also hit the ground running in respect to the secretariat, distinguished individuals were honoured to play the crucial roles of patron and matron to CAN.
Reverend Esther Ajayi was named the grand matron while other patrons include Olu Okeowo and Senator Olamilekan Adeola. Senator Oluremi Tinubu was announced in absentia to assume the role of matron.