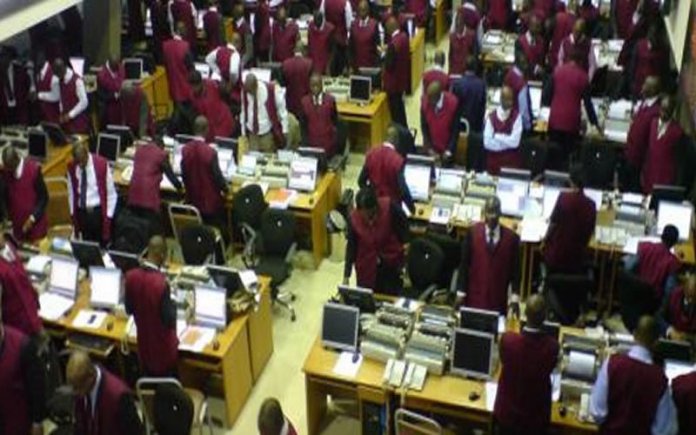 Goddy Egene
The Nigerian stock market shed N368 billion last week following profit-taking activities by some investors after the massive gains in January. The market had appreciated by N1.1 trillion in January due to sustained high demand for stocks.
However, the bears set in the first week of February as some investors moved in to lock in part of the gains.
Bearish sentiments dominated the local bourse in all the five trading sessions. Consequently, the Nigerian Stock Exchange (NSE) All-Share Index (ASI) fell by 1.66 per cent to close lower at 41.709.09, while market capitalisation shed N368 billion to be at N21.819 trillion.
Apart from profit-taking, analysts stated that some investors sold down in anticipation of uptick in yields in fixed income market as the Central Bank of Nigeria (CBN) hiked rates in the Open Market Operations (OMO).
Commenting on the performance, analysts at Cordros Securities Research stated that with the moderation in the prices of bellwether stocks last week, they expect savvy investors to take advantage of this and make re-entry ahead of their full year 2020 earnings announcement. "However, we note that the recent hike in OMO rates by the CBN will continue to stoke uncertainties on the direction of yields, keeping risk-averse investors on the side-lines.
"Thus, we expect a zig-zag market performance in the week ahead. Notwithstanding, we advise investors to take positions in only fundamentally justified stocks as the unimpressive macro story remains a significant headwind for corporate earnings," they said.
Meanwhile, investors traded 2.767billion shares worth N29.685 billion in 31,380 deals last week in contrast to a total of 2.570 billion shares valued at N27.884 billion that exchanged hands last week in 31,466 deals.
The Financial Services Industry led the activity chart with 1.924 billion shares valued at N20.344 billion traded in 15,160 deals, thus contributing 69.54 per cent and 68.53 per cent to the total equity turnover volume and value respectively.
The Conglomerates Industry followed with 264.795million shares worth N523.521 million in 1,528deals. The third place was occupied by Consumer Goods Industry, with a turnover of 197.407million shares worth N3.366 billion in 6,240 deals. Trading in the top three equities namely Union Bank of Nigeria Plc, First Bank Holding Plc and Transnational Corporation of Nigeria Plc accounted for 859.867 million shares worth N4.250 billion in 2,459 deals.
The price movement chart showed that 22 equities appreciated in price last week lower than 41 equities in the previous week, while 60 equities depreciated in price.
MCNichols Plc led the price gainers with 43.14 per cent, trailed by Jaiz Bank Plc with 10.7 per cent. Eterna Plc appreciated by 10.5 per cent, while NCR (Nigeria) Plc chalked up 9.9 per cent. Multiverse Mining and Exploration Plc and Unity Bank Plc garnered 9.0 per cent and 8.9 per cent respectively. Other top price gainers included: MRS Oil Nigeria Plc (8.9 per cent); Unilever Nigeria Plc (8.1 per cent) E-Tranzact International Plc (7.3 per cent) and John Holt Plc (6.3 per cent).
Conversely, Linkage Assurance Plc led the price losers with 33.3 per cent, followed by Japaul Gold & Ventures Plc with 17.5 per cent. AIICO Insurance Plc shed 13.5 per cent, just as Julius Berger Nigeria Plc and Regency Assurance Plc lost 13.02 per cent and 11.7 per cent in that order.
Other top price losers included: Mutual Benefits Assurance Plc (11.6 per cent); Lafarge Africa Plc (11.1 per cent); Champion Breweries Plc (10.9 per cent); UACN Property Development Company Plc (10.7 per cent); Northern Nigeria Flour Mills Plc (10.6 per cent).