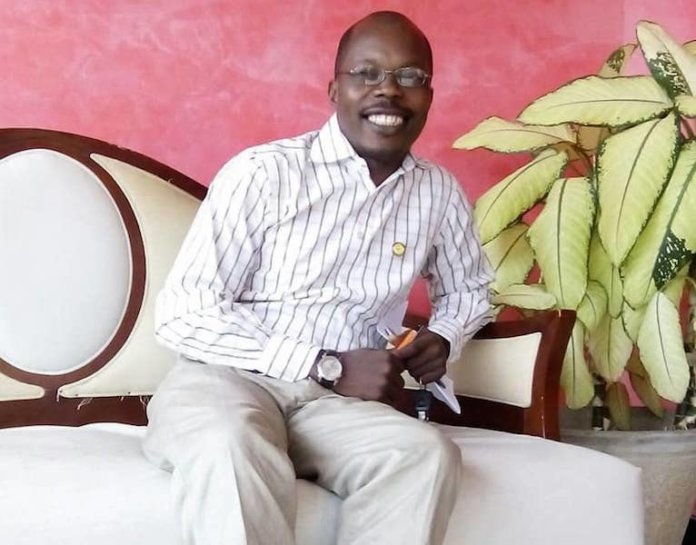 In a recent chat with Sunday Ehigiator, Nigerian Humanitarian and Medical Health-Care Professional, Ifeanyi Okafor speaks on his recovery after he was divorced by ex-wife, Tamunosiki Okafor back in 2018.
Going through a separation or divorce can be very difficult, no matter the reason for it. It can turn your world upside down and make it hard to get through days work and stay productive. Something I don't "wish for my enemy.
"The psychological trauma alone, can be something else. My properties and everything I have labored for, all went down the drain. But in everything, I will continue to give God the glory," he said.
Even when a relationship is no longer good, a divorce can be extremely painful because it represents the loss, not just of the partnership, but also of the dreams and commitments the parties had shared.
This pain, disruption, and uncertainty means that recovering from a breakup or divorce can be difficult.
"For me, it was worse," he lamented. "I got the court ruling dated April 20, 2018 while I was outside the shores of Nigeria, that my ex-wife had divorced me. Her family brought the court verdict to my family in my absence. And also returned the bride price.
"It was eventually received by my family as custom and tradition demands at any instances of divorce.
"It wasn't a pleasant experience I must say. She didn't only divorced me, she went away with all my properties, and my family had no choice but to receive it.
"When my family informed me of the court's verdict as contained in the notice sent to them, because I wasn't in Nigeria as at that time, I was nevertheless baffled because I already saw it coming.
"Notwithstanding, I asked my family to receive the refunded bride price from her family."
Despite the emotional and psychological trauma he experienced, Okafor however never failed to acknowledge the God factor as responsible for seeing him through the lonely road he never envisage to face.
"I'll say it was just God all the way. Friends also helped because she went away with all my property. Even though there was no child in the marriage, I remained committed to the marriage despite all the premonitions I had.
"My friends also helped in the recovery process and most importantly God used several people to help me out of the traumatic state I was going.
"Every marriages has their own issues, especially in the early stage. Though I wouldn't like to go into details of our issues as I have gone past it now and doing great and happily married. but at a point, I felt we could have handled it differently. it's all in the past now and I thank God for coming to my aid and restoring peace to my heart.
"No matter what the circumstances are, divorce is hard. It's a process that's extremely tough from start to finish, and you can still feel emotional weeks, months, and even years after the divorce.
"And this is where, again, I appreciate friends and family so much for not making me feel alone as God used them to do all they could to get me back onto my feet.
"Once again, I'm glad and will forever remain grateful to God for seeing me through it. This things systematically happens for us to appreciate whoever or whatever we have in our life and I thank God for the God sent wife I have in my life today."