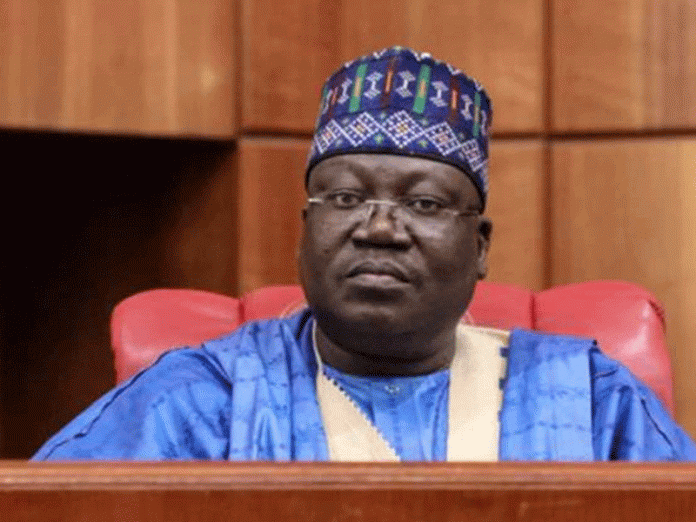 By Deji Elumoye
The recurring incidents of electoral violence during general election will soon become history once the Electoral Offences Commission to prosecute electoral offenders is established in the country, the President of the Senate, Dr. Ahmad Lawan, has said.
Fielding questions yesterday after delivering a lecture at the National Defence College Course 29 Programme in Abuja, Lawan also gave an assurance that the National Assembly under his leadership will pass the Electoral Act (Amendment) Bill by June, this year.
According to him, the Electoral Act due for amendment by the Ninth National Assembly will provide for the establishment of an Electoral Offences Commission charged particularly with the responsibility of prosecuting electoral offenders.
He said: "Electoral violence is largely a product of either genuine or misinformation of iniquity or some kind of conspiracy against certain persons during elections.
"But I also believe – and that is the position of the National Assembly generally – that we should have the Electoral Offences Commission, so that people who are involved in electoral violence will be prosecuted.
"I believe that it will go a long way in reducing and minimising of all these tendencies of people taking the laws into their hands"
Lawan expressed optimism that the 2023 general election will see a drastic reduction in electoral violence after the passage of the amended version of the Electoral Act by the National Assembly.
He added that the piece of legislation when passed and signed into law would among other things, empower the Independent National Electoral Commission to conduct transparent elections in Nigeria.
The Senate President praised the National Assembly for continuously working on the Electoral Act to provide for a better Electoral environment in Nigeria.
His words: "All the improvement we have added was as a result of legislations passed by the National Assembly, and of course, supported by the Executive. But in addition, we are currently working on the Electoral Act, we want to amend it and we intend to achieve the amendment before June or thereabout.
"Our intention in the National Assembly with this is to further sanitise the electoral environment, and empower the election management body – INEC – to conduct seamless, transparent and very open sort of election where a winner is very happy that he is a winner and a looser will be glad that he lost in a very fair contest. So, we are working on this and we hope that the 2023 General Elections will see less of electoral violence because the law itself would have been further improved."