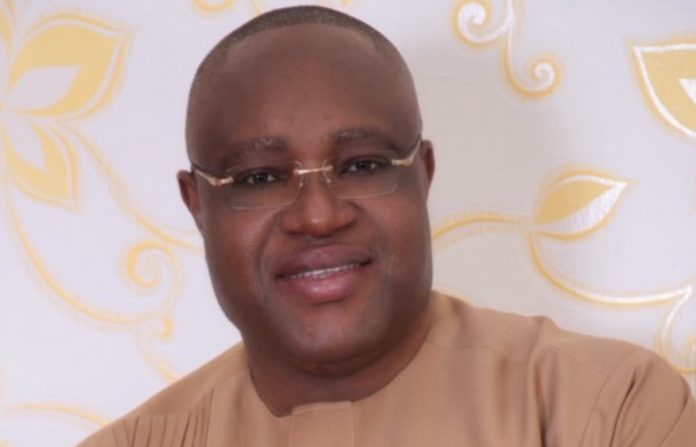 This is my Oga o. That is how he chatted me up one early morning to extend his condolences on the passing of my mother, the Honorable Mrs Inyang Sampson Edgar. You know me na, I now used the opportunity to talk business since the daddy is obviously very difficult to catch. I say, 'Lord, I have sent you the Board papers (he invested in my Investment Banking firm) and you have not responded. The man of God replied with a bombshell, 'Edgar I did not invest expecting a return o. I had written off the investment and only did that because I like you.
Your mind is not in Investment Banking but in media and entertainment and you are doing so well, I am proud of you'. I weak. I was naked. I jump out of the bed and stand and look mirror in confusion. Who am I, I asked myself. Gabriel has just confused me. Who am I as I look my handsome face in the mirror. But before the answer came, I noticed that my legs were skinnier than normal o. kai, this diet don make me look like Bitrus for Cock Crow at Dawn. Kai, I skinny o. No wonder na only Yoruba women dey look me now, Igbo and Calabar girls wey like meat no worry about me. But that na devil wanting to distract me for question Gabriel ask.
So I send a broadcast on the matter to my 10,000 people on whatsapp and most of them agree with Gabriel that my heart was no longer in investment banking. I weak o. This was an epiphany, an eye opener but I no gree, I still they argue. So since then, I have been going to the office regularly, my staff sef surprise, dem know know say na me want prove Gabriel wrong. Any which way, I still thank my lord and brother for na true love make am talk that thing. Respect.