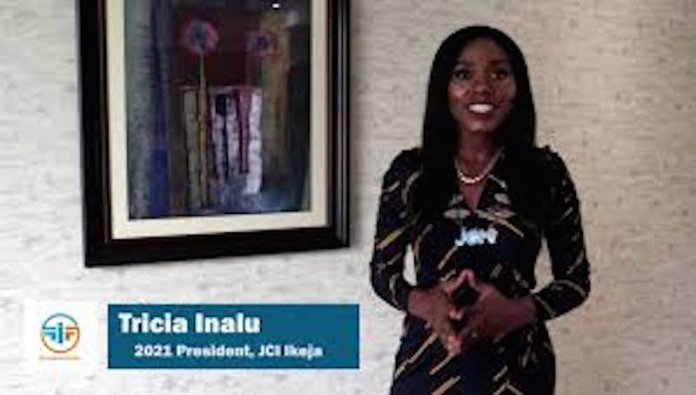 Hamid Ayodeji
The Junior Chamber International (JCI), Ikeja, an affiliate of Junior Chamber International has revealed that it remains dedicated towards empowering Nigerian female youths with its 'SKILL for HER' project.
The initiative is an upscaling mentorship program where they would be attached to firms to learn and develop skills on leadership, technology and entrepreneurship.
This would equip them to emerge as quality leaders in the society and generate solutions to the nation's challenges, whilst also reducing the rate of hunger and poverty within the ecosystem.
The organisation also disclosed that the initiative was launched following its adoption of the second United Nations (UN) Sustainable Development Goals (SDGs), zero hunger aimed at ending poverty by 2030, as experts warned that two billion people could be expected to be undernourished by 2050.
Meanwhile, a recent estimate by UN showed that nearly 690 million people are hungry, up by 10 million people in one year and by nearly 60 million in five years.
Owing to this, the world is not on track to achieve zero hunger by 2030, and if recent trends continue, the number of people affected by hunger would surpass 840 million by 2030.
The President, Junior Chamber International, Ikeja Tricia Inalu, during the organisation's annual general meeting held recently in Lagos, said it would also be leveraging on digitalisation and technology driven innovations with its programming and coding technology capacity building campaigns.
Furthering more, she explained that JCI Ikeja, as part of its efforts to contribute towards the recovery of the volatile economy and ensure sustainable development would be including the coordination of seminars focused on supporting and mentoring MSMEs, which would eventually increase the gross domestic products of the nation.
JCI, Ikeja is made up of a team of dedicated young active citizens who are committed to inspire, engage and take responsibility in their local communities with a lineup of various programmes and projects to execute during the course of the year.
"We develop leaders for a changing world as our mission is to provide development opportunities that empower young people to create positive change, whilst our vision is to be the leading global network of vibrant and socially active youth," Inalu stated.
In addition, JCI would also be developing her members through courses and trainings designed to equipping all-round effective leadership skills.