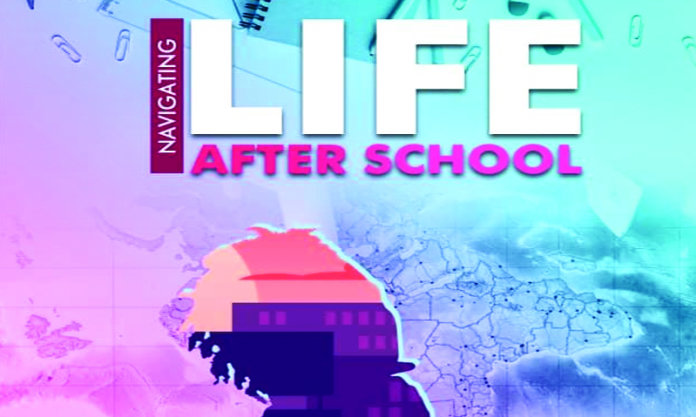 Toluwanimi Lazarus
In the midst of current world dynamics is a huge population of Nigerian higher-institution students and graduates who are clueless about what next to do. With the global COVID-19 pandemic, #Endsars protests and the ten-month ASUU strike, inspirational speakers and life coaches may have to deliver a month's worth of non-stop pieces to allay the uncertainty plaguing the typical Nigerian graduate. Hence, it is crucial to understand that these are rapidly changing times and nobody should stay unequipped.
'Navigating Life After School', authored by 'Yinka Adeosun, is a much-needed tool for any graduate of Nigeria's higher institutions of learning. It is important to note that this book is not the well-rehearsed spiel of a motivational speaker; it is a treasure trove of real-life steps to follow. In fact, it aptly captures the essence of what it takes to succeed as a formally-educated individual in a country that is terrorized by the hydra-headed monster of insecurity, corruption, overpopulation, unemployment and economic upheaval.
In easy-to-understand language, detailed information and an encouraging tone, the eight chapters make a great delight to read. As the reader explores the pages, they are confronted with the reality of what life as a graduate is. "It's your season of change: a change for better," Adeosun writes, "a change for progress and advancement." The author goes on to ply the reader with information about the National Youth Service Corps (NYSC). He does not forget to elaborate on the how-tos of maximizing the compulsory national service period.
With the rapid increase of first-degree holders in the country, emphasis is laid on the importance of pursuing further studies even though "graduate study can be rewarding in its own right; it is definitely not for everybody.'" Characteristic of the author's writing style, he makes sure to provide detailed information about further study options, including e-learning. He also tackles the topic of being gainfully employed in an economic context of underemployment and unemployment. Adeosun further asserts that skilling-up is very important.
He mentions what job-seekers should be on the lookout for with regard to employment offers. Besides, he delineates the tips to maintaining optimal job performance. It is crucial to note that an entire chapter is dedicated to the options and ease that come with technology. He posits that "it is to your own peril if you chose to ignore technology." The solution entrepreneurship provides to the problem of unemployment is presented clearly too. Businesses that one can start with little or no capital are listed along with the qualities that make a successful entrepreneur.
Financial investing, a much-ignored topic among Nigerian youth, is expansively discussed too. The reader is presented with vital financial education in the areas of saving and investing. Of course, the graduate-in-the-embryo has a slice of the book too as they are urged to maximize the time they have left in the university through options like internships. In seventy-eight pages, Adeosun carefully enunciates what could take decades for many people to grasp. Unfortunately, learning early-life lessons as an oldie creates a pile of regrets.
The author reiterates that every graduate's 'decision today will make or mar your tomorrow'. As with a book backed with extensive research, there are a whole lot of facts and figures of current times. The moral bent of the author does nothing to detract from the power of this piece. If you are a fan of Ben Carson, John Mason or John Maxwell, you would definitely enjoy reading these golden words especially because this handbook is situated in the Nigerian context.
With a background in communication and youth development, Adeosun's passion for impacting the next generation glows through this well-crafted masterpiece. So go get your copy and enjoy it. Or get one for a graduate around you. Every Nigerian graduate's potential must 'sorosoke'! You can purchase 'Navigating Life After School' by 'Yinka Adeosun on Amazon or via www.yinkaadeosun.com.