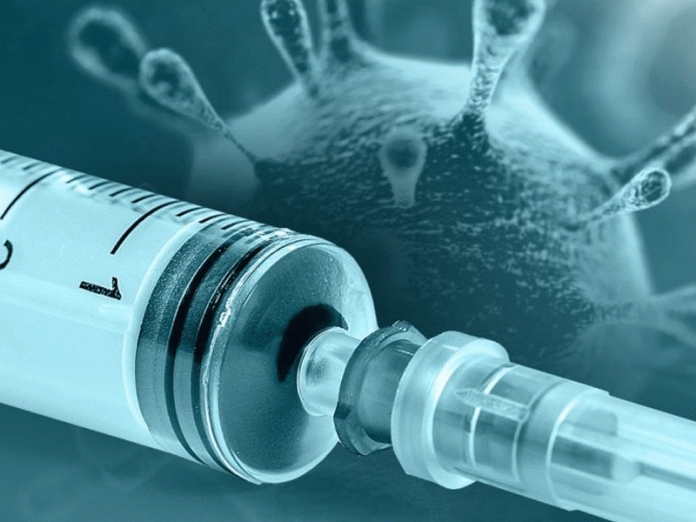 Treble production, understand the vaccine, involve WHO, urges Rajendra Aneja
The African continent with a population of 1.2 billion, is one of the largest in the world. It has many important countries like Nigeria, an oil producing economy with a population of 206 million. Kenya is an agricultural economy with 54 million people. Africa recorded 2.7 million Covid-19 cases, with 65,000 fatalities, in 2020. South Africa with a population of 60 million, has had more than 1.1 million cases. It is the worst hit African country.
Developing Countries Need Vaccines Urgently: It is perturbing that many developing countries in Africa and Asia, do not have adequate contracts for souring the vaccines. The People's Vaccine Alliance, an association of Amnesty International and Oxfam has opined that 67 lower-income countries will be able to inoculate only one in 10 persons. Oxford-AstraZeneca has assured that 64 percent of its doses will be available to people in developing countries. Covax, has secured only 700 million doses for 92 low-incomed countries.
Developing countries, are clearly low on the global vaccination agenda. World Health Organisation (WHO) has a goal of vaccinating three percent of Africans by March 2021 and 20 percent by end-2021. This is desperately dismal. Many of the 47 countries on the continent, do not have moneys to fund the vaccination. Bill Gates Foundation's Covid-19 response team is ensuring that the vaccines reach 780 million Africans.
According to the John Hopkins Bloomberg School of Public Health, 50 percent of the vaccine doses have been booked by countries, representing less than 15 percent of the global population.
The world may face a colossal dearth of the Covid-19 vaccines in 2021. Vaccinations may continue for two or three years, unless production is boosted sharply.
Treble Vaccine production: The three top producers, Pfizer, Moderna, Oxford-AstraZeneca have indicated that they will be able to supply only 5.3 billion doses in 2021, which would cover 2.6 to 3.1 billion people, depending on the dosage. The richer countries have booked 10 billion doses, since a person needs two doses. Thus, many developing countries may receive these vaccines between 2022-2024. The Economist magazine in its 10 forecasts for 2021, has flagged a scramble for vaccines.
Boosting the production of the vaccines should be easy. It involves installing incremental production facilities. When the pandemic burst on the world in March 2020, there was a shortage of masks, ventilators, oxygen, PPE suits, etc. However, within a few months, producers in every country delivered.
Pharmaceutical companies need to pick up the gauntlet, this time. Production needs to be trebled to ensure everyone has access to vaccines in 2021 itself. If the companies, do not have the resources to expand production capabilities expeditiously, they should share their technologies with other manufacturers. Governments should provide adequate financial and fiscal incentives to vaccine producers to catapult production. Interest free loans to expand capacities and tax holidays to vaccine producers can help. Developing countries in Asia and Africa should invest in vaccine research and production, to ensure future self-sufficiency.
Understanding the Vaccines: Though the vaccinations have commenced there is a lack of clarity on six issues. First, are all the vaccines going to require two jabs? This confounds the vaccination, in crowded localities in slums and villages. Governments will find it difficult to ensure that every person returns for the second jab. Many people have ignored masking, despite fines. They may ignore the second jab, thinking that the first is adequate. Second, if a person returns for the second jab and the original brand vaccine is not available, can the second jab be with a different brand of vaccine? Johnson & Johnson are working on a single jab vaccine. This will be major relief.
Third, we need to understand the dosage of the two jabs. For instance, the AstraZeneca trials have indicated higher efficacy of the vaccine, with a lower volume first jab, followed by a higher volume second jab. Fourth, the exact time gap between the two jabs needs to be clearly and widely communicated.
Fifth, countries, may not approve all the vaccines. For instance, the Chinese and Russian vaccines have not been cleared by the USA or Europe. We need to understand the implications of getting inoculating twice. For instance, a person may take the vaccines his country is offering. He may then have to travel abroad. The destination country may have approved different vaccines. Will the person be safe, getting inoculated twice, with two different vaccines?
Sixth, we need to understand the time span for which a person is protected from the disease after vaccination. According to the CEO of Moderna, their vaccine can protect a person for about two years. So, are we supposed to be getting vaccinated very two years?
Everyone who get inoculated should be given a card, confirming that he has taken the jabs. This card should always be carried by the person, especially when travelling.
UNO and WHO Must be Proactive: The United Nations, WHO and developed countries, should ensure the funds and the vaccines to inoculate Africa and Asia in 2021. According to WHO, Africa needs USD 5.7 billion for vaccinating the priority sectors, plus 15 percent for ancillary equipment like syringes, etc. African governments should collaborate with the private sector to ensure that the vaccines reach every village.
No nation or country should have to suffer a protracted pandemic just because it does not have the resources to buy the vaccines. Many nations are poor due to the history of colonisation, weak infrastructure and inadequate educational facilities. Gradually, they will overcome these hurdles. The world cannot let Africa and Asia fail.
In the long history of mankind, leaders have never had the opportunity, to make a difference to their people, as of now. The very lives of people, depend on the decisions that leaders make in these turbulent times. We cannot afford to be lackadaisical. Human lives are precious. When the history of Covid-19 is written, the quality of some of the populist leaders, who managed the disease in their countries, will make a putrid chapter.
Aneja was the Managing Director of Unilever Tanzania. He is an alumnus of Harvard Business School and the author of books entitled, "Rural Marketing across Countries and "Business Express". He is a Management Consultant.