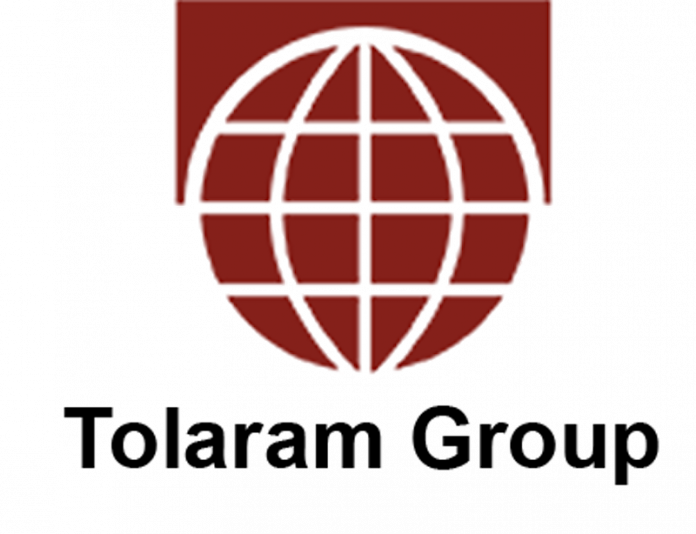 By Raheem Akingbolu
The Tolaram Group, promoters of Indomie Noodles, Power Oil, Hypo, Kelloggs, Dano, Colgate, and other household brands in Nigeria, has received the Community Hero Award at the Advertising Association of Nigeria Awards for Excellence 2020, popularly known as the ADVAN Awards.
Tolaram Group received the award following its intervention initiatives across the country during the first phase of the COVID-19 global pandemic in the year 2020.
According to the organisers of the award, the ADVAN Awards for Marketing Excellence is aimed at acknowledging and rewarding marketing professionals who have made outstanding contributions to the profession.
The ADVAN Awards for Marketing Excellence West Africa is a significant event that appreciates and commends the meticulous effort of marketing professionals towards the success and growth of the marketing industry in the West African sub-region.
However, this year, in response to the current global realities, ADVAN is presenting awards in only one special category, which is the 'ADVAN Community Heroes Award'.
"The positive impact of advertisers via support activities ranging from monetary and product donations to education and enlightenment programmes was one of the most welcome and celebrated initiatives during the heart of the pandemic onslaught.
"This is why the 2020 Edition of the ADVAN Awards for Marketing Excellence will be dedicated to celebrating organisations that have made significant and lasting contributions to individuals, families, and communities' wellbeing in the pandemic times," the organisers revealed.
Receiving the award on behalf of Tolaram Group, Group Public Relations and Event Manager, Dufil Prima Foods Plc, Temitope Ashiwaju said the company had always been driven towards creating value.
"We are most delighted to receive this prestigious award in recognition of our efforts in the fight against COVID-19. In response to the pandemic, Tolaram Group had come forward with a donation of the sum of N1 billion worth of cash and products to the Nigerian government.
"The donation was made to curtail the spread of COVID-19 as well as for the treatment of diagnosed individuals in Nigeria.
"We believed that no amount of support was too much during the trying global challenge. We also believed our contribution would go a long way to expand the health capabilities on ground, especially testing, isolation, provision of treatment facilities, and humanitarian palliative measures which are essential to curb the spread of the virus and support Nigerians in its aftermath."
The donation was in addition to thousands of cartons of food products and Hypo disinfectants previously donated to multiple state governments, Nigeria Centre for Disease Control (NCDC) and Federal Airports Authority of Nigeria (FAAN) in the country.