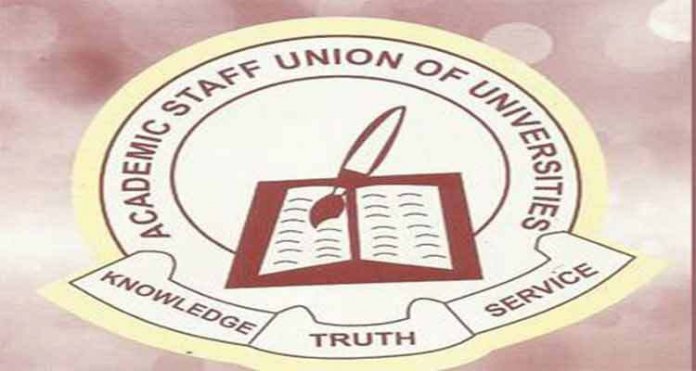 With the dawn of a new year amidst the Coronavirus pandemic, experts believe that access and availability of internet services would enable students learn remotely so as to close the inequality gap; and that universities in the country must effectively utilise their knowledge-base for development. Funmi Ogundare reports
The year 2020 was a tough one no doubt. With just a week into the new year and 2020 gone with its numerous challenges such as the prolonged strike by the Academic Staff Union of Universities (ASUU), which exercebated pre-existing educational disparities thereby reducing the opportunities for many youths, especially when 80 to 90 per cent of students in tertiary institutions are in the public institutions; the novel COVID-19 pandemic, which brought untold hardship on the economy and various sectors, including education, schools closure and lockdown which made more children to be out-of-school; and led to increased in crime rate, rape and other forms of unrest among youths, poor education budget for 2021, among others.
However, despite the fact that ASUU had called off its strike, the federal government through the National Universities Commission (NUC), had directed vice-chancellors to put on hold academic activities in universities, in compliance with COVID-19 protocol of prohibition of activities involving large gathering of people.
According to the directive contained in a circular signed by the commission's Deputy Executive Secretary (administration), Chris Mayaki, classrooms, hostel accommodation, conferences and seminars should be suspended in line with COVID-19 protocols, adding that universities should remain closed pending further directives by the federal government on the reopening of schools.
According to him, "vice- chancellors are to please note that directive is part of the measures approved by Mr. President to mitigate the second wave of Coronavirus infections in the country. The affected officers are expected to perform their duties from home while those of Grade Level (GL) 13 and above should strictly adhere to the extant preventive measures, including maintenance of physical distancing, regular washing of hands, and/or sanitising of hands, wearing of facemasks and reducing the number of visitors to offices."
Incidentally, the schools closure in the outgone year, brought about the new normal, which made schools and institutions across the country to employ the use of technology to keep students on top of their curriculum, especially private institutions at all levels.
Last Thursday, President Mohamadu Buhari signed the 2021 Appropriation Bill into law during a brief ceremony in his office at the Presidential Villa, Abuja. The National Assembly had already passed the appropriation bill, raising the total estimates from the proposed N13.08 trillion to N13.5 trilion, an increase of over N500 billion, presented to the joint sitting of the National Assembly by the president on October 8, 2020. Out of the total sum, Universal Basic Education Commision (UBEC) was allocated N70 billion.
According to Buhari, "the ministry of education's capital allocation has been increased by 65 per cent to improve the education of our children. Funds have been provided for the provision of scholarship awards to Nigerian students at home and abroad.
"We have provided funds for the upgrade of security and other infrastructural facilities in our unity colleges nationwide. To improve access to education, we have made provision for the establishment of five new Federal Science and Technical Colleges. We have also provided for the payment of allowances to 5,000 teachers under the Federal Teachers' Scheme (FTS)."
With the president's signing of the appropriation bill into law, stakeholders are expecting a better bargain for the education sector in 2021, even as schools remain closed owing to the COVID-19 pandemic. They are of the view that there should be access and availability of internet services to students to enable them learn remotely. They said the absence of this and the lack of alternative options would lead to a further increase in educational inequalities; and that universities must effectively strengthen their knowledge-base for development.
The Director, Research and Innovation, University of Lagos, Professor Bola Oboh stressed the need for public institutions to consider the digital divide and ensure that importance is placed on offline learning features.
According to her, "learning in the 21st century absolutely requires the internet and technology; we cannot leave this to chance. Children and young adults should have access to learn out of school.
"Are students and parents in our economy able to afford internet services to ensure continuity in addition to getting institutions ready?"
Oboh said institutions and governments must develop and adapt technology to assist in remote learning, adding that they must also seek for a middle ground as shutting schools completely is no longer an option.
The Chief Executive Officer, Lonadek Global Services, Dr. Ibilola Amao expressed concern about the lack of digitization of processes and procedures, saying that the huge gap needs to be addressed.
"With several Nigerians in diaspora being willing and able to add value to the improvement of education in Nigeria, and Nigeria spending trillions of naira in foreign exchange educating Nigerians abroad, there is a huge opportunity in digital transformation and closing these gaps," she stressed.
She said her organisation has invested much in empowering over 100,000 STEM talent since 2006, and is currently working with Lagos State Science Research and Innovation Council (LASRIC) to empower 60 teachers in improving STEM teaching in state secondary schools.
"This was done with a view to ensuring that education goes beyond the walls of the classroom and the borders of Nigeria through digital literacy and empowerment. We are keen to connect the dots between digital literacy, jobs of the future, Sustainable Development Goals (SDGs) and state-of-the-art technologies."
The chief executive officer called for the reduction of 23 educational parastatals under the ministry of education to no more than five platforms that address the current needs of Nigeria and to free up funds for improving the quality of lives of the teaching professionals, while bridging the gap between industry and academia.
A Professor of Agricultural Engineering and former Vice- Chancellor, Obafemi Awolowo University (OAU), Ile-Ife, Michael Faborode, said universities in the country must be provided with resources and saddled with responsibilities to solve societal problems.
According to him, "look at our problems: poverty, lack of water, lack of power. Nothing stops the federal government from saying, 'look, one, two, three universities, we give you between three and five years, you must find a solution'. There is this mystery about research. You can never predict what is going to come out of research. So, you don't monetize research and say look, I am going to give you N100 for research, in 10 years' time, you must bring back N1 million. It doesn't work that way.
"Look at the transformation that has taken place because of the internet. How much money was invested in that research? But look at the effect, the way it has changed everything. We need to understand the function of the university and to believe that our universities can also be directed along that line. It takes all of us, not just those who are in the system alone, it takes everybody to realise that universities should not be located just because you want a university in a community. Universities are much more than just physical entities in a community."
He said the NUC, under Professor Abubakar Rasheed, is adopting a revitalisation approach that will ensure that the Nigerian University System (NUS) makes efforts towards addressing the country's subsisting developmental challenges.
Faborode, who is also the former Secretary General of the Committee of Vice-Chancellors Nigeria (CVC), said the university system is already being strengthened to be able to serve the society and the nation better through the composition of the Strategy Advisory Committee (STRADVCOM), chaired by Professor Peter Okebukola.
"The committee was inuagurated on January 22, 2018 to serve in advisory capacity to the executive secretary and NUC in leading the NUS to support the national development goal of attaining a productive, self- sustaining and competitive knowledge economy through charting Nigeria's readiness for 2050 when our population would have risen to almost 400 million."
According to him, some of the issues the committee considered included feeding the large population, providing good health, planing for an unforeseen pandemic, clothing, providing housing infrastructure for the teeming population, harnessing technologies and be part of technology emergence, innovation and ordered development and drive towards coping with climate change, all in sustainable ways.
"How do we ensure we have a happy people? Serious nations plan ahead for these things. You must anticipate and proactively apprehend the future, lest you are overwhelmed by calamities far worst than what we are experiencing now."
The don said about five universities that have requisite expertise in each area, were assigned to think out of the box and make projections, adding that they decided to get the whole university system involed.
"The submissions from each group was synthesised and subjected to series of serious peer reviews. The response was very impressive and inspiring," Faborode said, while expressing hope that by mid 2021, the output should have been finalised so that a university system-led 2050 plan or blueprint for Nigeria's prosperity would have been available.
He expressed hope that the steps taken by the universities will be applauded and strengthened by government, saying, "it will interest you to know that the federal government through the Ministry of Finance and National Planning has now set up a commiittee to develop the next medium-term plan 2021-2030, as well as a 2050 plan for Nigeria.
"We have shared the NUS situation analysis with them and hope to synergize with them to produce the national plan. Of course you know that a plan is only good and effective to the extent of its pragmatic implementation. We must therefore involve the university system in guiding the implementation process and have rigorous monitoring and evaluation framework in place to assure success."
He stressed the need for nations to utilise their universities for their knowledge-based development, as the reverse is the case with Nigeria.
"The state governments are most guilty of only glorifying ownership of university. This must change from now on."