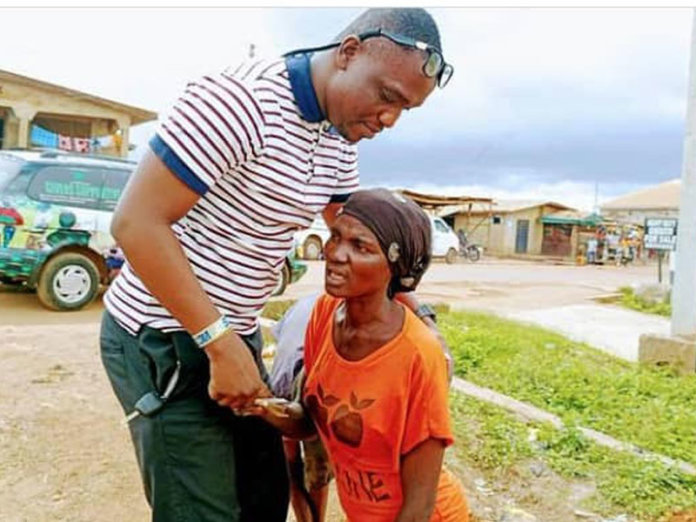 In spite of the restraint imposed on human movement and activities, Ologbenla Babatunde Smith, the CEO of Givers Supportive Foundation, insists that humanitarian work must continue.
"If anything the condition of the world presently only heightens the need to intensify humanitarian work, not curtail it," he says.
Givers Supportive Foundation, a charity organisation that rallies support and help for the less privilege, the sick and the extremely poor people, was founded by Ologbenla Babatunde Smith in 2018.
"Back then when I founded Givers Supportive Foundation, I was moved by the magnitude of suffering I saw around me," he says. "That was what helped made up my mind to become a humanitarian."
Smith, an alumnus of Salem University Lokoja, Kogi State, where he bagged a Bachelor in Public Administration, held a string of administrative positions prior to taking up humanitarian endeavours.
He says further: "Charity is an act that goes on in good or bad time; it doesn't matter whether the global economy is good or not, it doesn't matter whether there is a pandemic or not, we have a growing number of people who need help and we must continue to find ways to help the needy and less privileged."
The Givers Supportive Foundation's CEO further avows: "I am especially touched by what sick and extremely poor people passed through; that is why I have made up my mind to do my best to help these categories of people."
In a year scarred by the Covid-19 pandemic where government and people are faced with unprecedented financial woes, raising fund is a herculean task, yet he remains optimistic. "Givers Supportive Foundation will keep working and we will continue to pursue our goals," he affirms.
Since its establishment in August 2018, Givers Supportive Foundation has carved a niche for itself with strings of successes that made a big impression about its commitment to the welfare of the less privileged and individuals needing help due to acute health challenge.