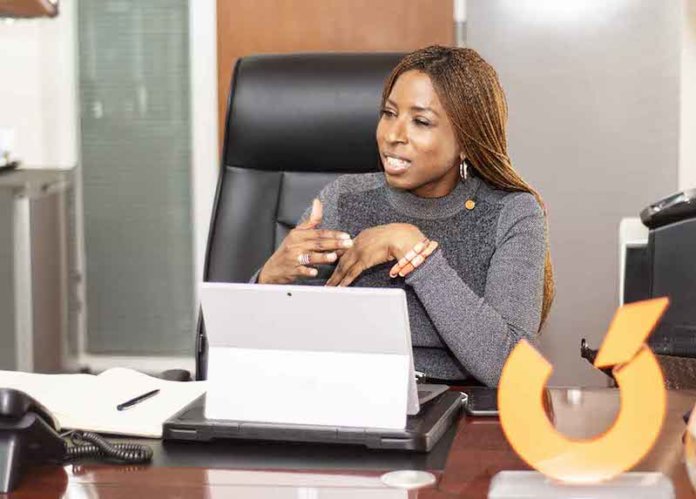 Dupe Olusola
Dupe Olusola is the managing director/CEO of Transcorp Hotels Plc, where she oversees the company's strategic objectives at its properties, Transcorp Hilton Abuja and Transcorp Hotels Calabar. She has over 21-year corporate experience spanning various sectors locally and internationally, from banking to agriculture. Olusola studied Economics at the University of Leicester and obtained her M.Sc. in Development Economics from the University of Kent. She is passionate about women development and empowerment, economic development of under-developed countries and financial inclusion for the disadvantaged in the society. She speaks with Demola Ojo about steering the hospitality behemoth through the unprecedented challenges brought about by a global pandemic, among other issues
You have held top management positions in different sectors, from agriculture to financial services. How has this background prepared you for your role as MD/CEO of Transcorp Hotels?
The positions I have held over the years have given me a broad spectrum of experience and exposed me to various challenges and people that have built my character over time. All my life experiences have prepared me for handling this position as CEO of Transcorp Hotels Plc.
As CEO, you have to be multifaceted and diverse. You are chief strategy officer, chief relationship manager, chief team motivator, and so much more. The leadership traits I learnt and acquired were built by working with different bosses and people across various industries, observing their leadership styles and continually learning and adapting.
It has helped me define the sort of leader that I want to be and how to get the best from the team I lead.
Sure, my first role as MD/CEO of the Agribusiness arm of Transcorp, Teragro was crucial as it further built my resilience and thirst to break boundaries. It was a role that challenged and grew me in so many different ways.
At Teragro, we created the first-of-its-kind juice concentrate in Nigeria that rivalled international standards and halted the importation of this concentrate by factories in Nigeria.
The primary lesson from this experience was that "It is possible" and that is the mindset my team and I work with every day here at Transcorp Hotels Plc.
This perspective is paramount even as the hospitality industry faces its worst period yet in history with the COVID-19 pandemic.
We are continually looking for new ways to evolve with the changing times and streamlining our offerings to continue to offer the hospitality we are known for.
You were appointed in March this year, about the same time the coronavirus pandemic put a halt to many business activities globally, including Nigeria. How did these unexpected circumstances affect your bedding-in process?
The pandemic introduced unprecedented challenges to business as we know it, with the hospitality industry being one of the worst affected. My bedding-in process has, therefore, become multifaceted, as we seek to ensure business survival, stability and growth against the prevailing odds.
Just in January, it was an alien virus that had affected somewhere far away in China and by March, it was amongst us in Nigeria forcing us to change what we knew as "normal" both personally and business-wise.
Since my resumption, we have maintained a strong focus on strategy – looking at ways to reduce cost, optimise efficiency by sweating assets and diversifying revenue streams.
It hasn't been a walk in the park, but it is an experience that will stay with me forever – one you are not able to learn from any business school.
The Transcorp Hilton Abuja is regarded as one of the best hotels in Africa, and multiple annual awards from globally-recognised institutions attest to this. This you must have been aware of from the outside, but as an insider seeing it with fresh eyes, what would you say sets it apart?
Several characteristics set us apart. For one, our underlying values across the Transcorp Group of Excellence, Enterprise and Execution is embedded in everyone that works at Transcorp Hotels Plc and sets the tone for ensuring the service we deliver is nothing short of exceptional.
However, it has been a remarkable experience to witness first-hand the passion that our entire team has for providing quality service and ensuring guest satisfaction.
You can see it in the extra-wide smile the front office team gives to you when you check-in or the enthusiasm with which the concierge team assist with your luggage. Every opportunity to delight a guest for the team can be likened to the excitement a child experiences when given candy.
Another distinguishing factor is our long-term vision and interest. For us, hospitality is not just a business; Transcorp Hotels Plc is actively committed to contributing to the growth of Nigeria's hospitality industry.
This is the basis for the recent $131m renovation of Transcorp Hilton Abuja, as well as our continued strategic management partnership with Hilton Worldwide.
How do you intend to maintain and further improve on its enviable position in Africa's hospitality industry?
My predecessors did a great job in meticulously steering this company to the heights that it has attained now, and my goal is to build on this solid foundation of excellence. To achieve this, I recognise the imperative need for innovation, to improve on our current services, as well as expand our service offerings, further amplified by the challenges created by the pandemic.
We are considering asset-light growth strategies to facilitate the introduction of new products and scaling in-country and across the continent over the next few years, and plans are in motion to execute these strategies.
How have the Transcorp Hilton and the Transcorp Calabar weathered the economic effects of the pandemic, which has seen many businesses in the hospitality industry around the world close shop?
2020 is a year that would go down in the history books of the hospitality industry as one of the worst years financially for the industry.
The African Union estimates that Africa has lost over $55bn in Travel and Tourism revenue. Globally over eight million hospitality and leisure jobs have been lost and according to STR, 8 in 10 hotel rooms are empty.
Bringing this home, during the peak of the pandemic, we experienced an occupancy of 5%, the lowest we have ever experienced.
To mitigate our losses, we looked at cutting costs in such areas as energy consumption and procurement. We also immediately identified quick-win business opportunities that could stimulate revenue and adapted accordingly.
We launched food delivery services, as well as laundry pickup and delivery services. We also pioneered the "drive-thru cinema" concept, creating a cinema where guests could come and watch movies on a big screen from the safety of their cars, maintaining social distancing guidelines.
These strategies, aided by the resumption of domestic and international flights have yielded gradual pickup in occupancy of up to 31% as at November 2020.
We remain positive and optimistic that with all the initiatives and strategies we have put in place alongside a re-energised workforce, we will deliver a better performance in 2021 and beyond.
Following the initial easing of restrictions, and a gradual return to normalcy, what measures have been put in place to ensure guests feel safe returning to your hotels?
Safety has been our topmost priority since the onset of the pandemic. We needed to ensure that our employees and guests were safe within our premises, so we took advantage of the lockdown to create and train staff on operating cleaning protocols and guidelines from health experts to get to where we are now.
Through our partnership with Hilton, Transcorp Hilton Abuja adopted the Hilton CleanStay Program, which builds on our already heightened safety standards to create guidelines for the wellbeing of all within our premises.
The program emphasises on extra disinfection of frequently touched areas in guest rooms such as light switches and door handles, increased cleaning frequency of public areas including elevator buttons, handrails etc.
Other aspects of the program include the use of a Hilton CleanStay Room Seal applied on the doors of all cleaned guestrooms to let guests know that no one has accessed the rooms since they were thoroughly cleaned and disinfected.
Also, the application of an anti-viral solution to sanitise the air within the hotel space regularly, amongst many other guidelines. The focus on enhanced cleanliness is visible to guests throughout their entire stay experience from check-in to check-out.
The same principle is applied in Transcorp Hotels Calabar.
Despite the unforeseen effects of the pandemic, it would be expected that you look to the future with optimism. Are there plans to expand the Transcorp Hotel footprint in Nigeria, or perhaps outside the country's borders?
Expansion to other African countries is our medium-to-long-term plan for the company. As I mentioned earlier, we are actively exploring asset-light strategies to achieve this. We are looking at some exciting prospects and will shed more light on them as they progress.
In what ways do the hotels positively affect their immediate communities as part of their corporate social responsibilities?
Our Corporate Social Responsibility (CSR) is an integral part of our hotels in Abuja and Calabar. We believe in giving back to our host community in various ways, and I will mention a few.
The first is women empowerment. We have partnered with an NGO, ACE Charity to create the Business Empowerment Program for Women, (BEPW), which focuses on creating opportunities for disadvantaged women in our operating environment.
Selected women go through six months of an intensive program on sewing and entrepreneurial skills. At the end of the six months duration, the women are empowered with sewing machines to kickstart their entrepreneurial journey.
The BEPW ensures that these women are economically and financially included in society. Since its inception, the program has empowered 24 women.
We have also focused intensely on youth empowerment through our partnership with the Tony Elumelu Foundation and also, education by donating school supplies and building blocks of classrooms to create a conducive learning environment.
A few years ago, you were recognised as one of the ten most influential CEOs in Nigeria. As a role model for African women aspiring to the zenith in their respective fields, what pieces of advice would you offer?
Believe in yourself. Invest in yourself. Embrace knowledge and be mindful to acquire it. Learn to say 'Yes' even when you are uncomfortable – it stretches and challenges you. Believe that nothing is impossible. Work hard, be kind to others and strive to live a good life.