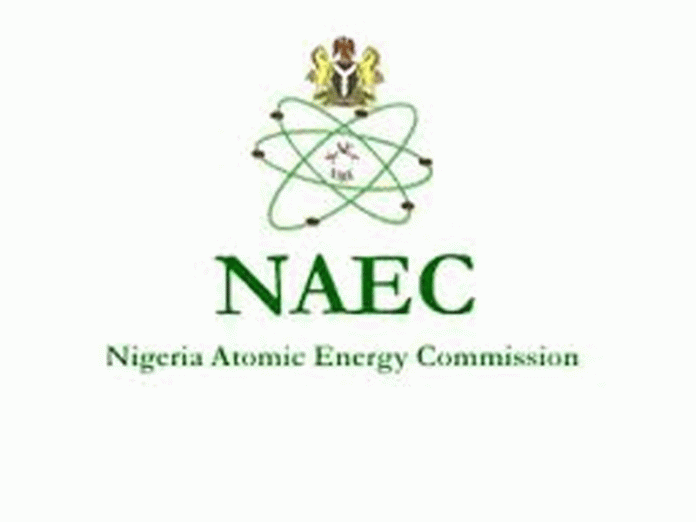 By Emmanuel Addeh
The Nigeria Atomic Energy Commission (NAEC) has said its cooperation with the International Atomic Energy Agency (IAEA), has been largely beneficial to the country in the areas of healthcare, water purification, improving quality of products, among others.
Speaking during one-day media parley on the implementation of Nigeria's national nuclear energy programme and the benefit of Nigeria's technical cooperation, the Acting Chairman/ Chief Executive Officer, of NAEC, Mr. Mukhtar Ali, noted that the international organisation has trained some Nigerian scientists as well as provided several hi-tech equipment for the country.
He reiterated the need for awareness on the activities of the commission, which he noted, has in collaboration with the IAEA carried out hundreds of projects since NAEC was created in 1976 and reactivated in 2006.
The organisation stated that nuclear power could be deployed in several areas of life and could be beneficial in long-term energy stability, use as green energy, reduction of pollution, fuel independence, and improvement of the people's general living standard.
NAEC listed other areas of use as power generation, mining and exploration, pest control, soil fertility mapping, medical diagnosis, therapy, radiotherapy, isotope hydrology, water desalination as well as well logging and oil exploration.
Earlier, he noted that the meeting was part of the commission's continuous effort to bridge the communication gap between the nuclear sector and the public, noting that the interactive session was to create public awareness on the activities of NAEC.
He stressed that a country like the United Arab Emirates (UAE) has continued to take advantage of its nuclear capability in terms of the satisfaction of the energy needs of the country.
"I should inform you that recently, United Arab Emirate proactively commissioned her first nuclear power plant which is already contributing to the national energy mix of the UAE. The construction of additional nuclear power plant are already underway in the UAE.
"You may recall that the UAE started her nuclear programme long after Nigeria had started but the public acceptance occasioned by good media reportage got the UAE to attain this milestone in relatively short time.
"Regarding Nigeria's Technical Cooperation with the International Atomic Energy Agency (IAEA), I wish to inform you that this relationship dates back to over fifty (50). Since then, Nigeria has made huge investment in the IAEA. Consequently it has also benefited immensely form various technical collaboration that Nigeria has with the IAEA" he said.
Director General of the Nigerian Nuclear Regulatory Authority (NNRA) Dr. Yau Idris, who was represented by Dr. Nasiru Bello, General Manager, Nuclear Safety Physical Security and Safeguards, in his comments, stated that the Nigeria's partnership with the IAEA has immensely benefitted the country.