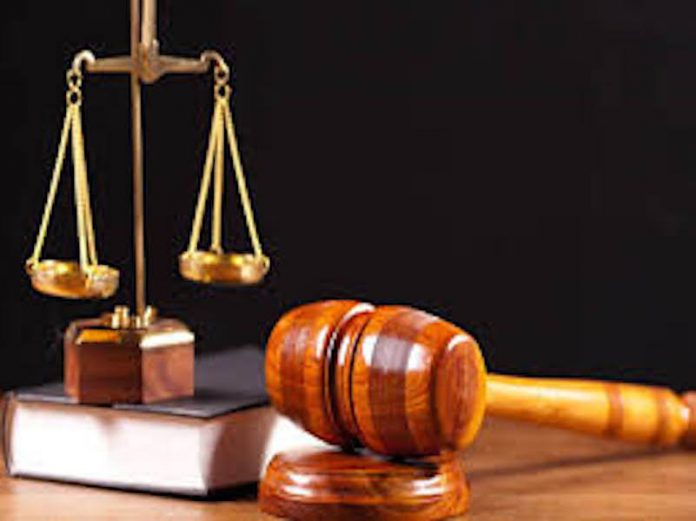 Hearing continues today
By Alex Enumah
Justice Ahmed Mohammed of the Federal High Court Abuja yesterday declined to halt proceedings in the alleged certificate forgery suit against Edo State Governor, Mr. Godwin Obaseki
The All Progressives Congress (APC) and one of its chieftains, Mr. Williams Edobor, in a court action are alleging that Obaseki forged certificate with which he used in securing his candidacy for September governorship election, hence should be disqualified.
But Obaseki for the second time is asking the court to adjourn hearing in the suit indefinitely pending the determination of an appeal he filed at the Supreme Court against the ruling of the Abuja Division of the Court of Appeal.
Obaseki had in November asked Justice Mohammed to expunge some paragraphs of the plaintiffs in their response to his reply to the suit.
But the judge in his ruling on December 15, declined and ordered parties to call in their witnesses in commencement of hearing.
The refusal prompted Obaseki to approach the appellate court to set aside the ruling of Mohammed and consequently expunge the said controversial paragraphs.
In their ruling, a three-man panel of the appellate court presided by Stephen Adah on December 16, dismissed Obaseki's appeal, ordered a return of the case to Justice Mohammed, adding that hearing of the matter shall be on a daily basis.
Still not satisfied, Obaseki again moved up to the Supreme Court to challenge the ruling of the Court of Appeal, Abuja.
He informed the court that Notice of Appeal have been duly served on the parties in this case. "Record of Appeal has been duly transmitted from Court of Appeal to Supreme Court on Appeal Number SC /cu/ 989/2020 between Godwin Obaseki and APC and four others.
"We have also file an application praying the court for a stay of proceedings in this court and praying also for stay in the ruling of the court of appeal deliver on December 16. We pray for a restraining order to stop the Court from commencing enforcement of the Court of Appeal order", Obaseki's lead counsel, Ken Mozia, SAN said.
He, therefore, urged the court to stay proceedings and await the decision of the apex court in respect of Obaseki's appeal.
Responding, plaintiffs lawyer, Chief Akin Olujimi, SAN, urged the court not to disregard the ruling of the Court of Appeal which held that stay of proceedings should not be granted in time bound matters such as the one before the court
"The court was emphatic that in view of the provision of the Fourth Alteration, the lower court and Court of Appeal have no jurisdiction to stay proceedings in a pre-election matter were time is utmost essence. The court therefore directed that trial court should continue with the proceedings," Olujimi said.
In a short ruling, Justice Mohammed declined to stay proceedings and in line with the ruling of the Court of Appeal, adjourned hearing in the matter till the next day being Wednesday.