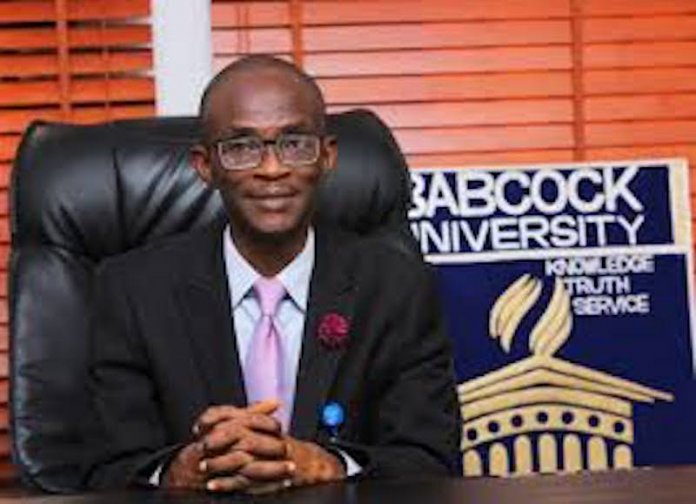 By Funmi Ogundare
The Vice-Chancellor, Babcock University, Ilisan-Remo, Ogun State, Professor Ademola Tayo has appealed to the government and relevant authorities to see to the needs and conditions of journalists in the country, especially through the formulation of policies which will guarantee them life insurance while in practice.
Tayo, who said this during the 2020 media launcheon, affirmed that since the media plays a critical role in a nation's development as a strong facilitator of socio-economic growth and political stability, they have remained a key component of the community.
"Your constructive ideas and views have not only welded together our nation as an indivisible entity, they have sustained our democracy, enhanced good governance and they have served for us, as elixir for improved academic products and services to our teeming stakeholders and shareholders."
The VC expressed concern that despite media relevance, so little is done by the country to appreciate the sacrifices they make for the survival of the nation, and for keeping the public up to speed with local and global happenings through quality reporting.
According to him, "I want you to know and I say it from the depth of my heart, that this occasion is put together to celebrate you. Not just because of your toils to keep the nation informed, but also because of the risks that you take to discharge your responsibilities, so that the nation may be well and sound."
Tayo also appealed to the media to continue to uphold the tenets of truth, objectivity, fairness and integrity, which are the hallmarks of great journalism.
"These are some of the values we share with you as an institution. These timeless values make Babcock University what it is- blazing the trail and making a difference," he said.
The VC, who is currently in his second tenure, said the institution for over two decades, has significantly contributed to the country's socio-political, industrial and cultural development through innovations, adding that it is commencing its School of Environmental Studies this year.
"The School of Engineering Science will soon follow. Our Distance and e-Learning Centre is ready and waiting for the accreditation team.
"Our greatest assets remain our graduates such as Akinlade and Ezra of Pay stack, who recently commanded global attention with the acquisition of their company by renowned American company, Stipe."
He emphasised on one of its Key Performance Indicators (KPI), saying that it has tightened its promotion for professors. The VC noted that for them to be promoted, they must be able to prove that they have published in 'category A' journals that are globally recognised, adding that students' performance is also key, as it is also a determinant for performance.