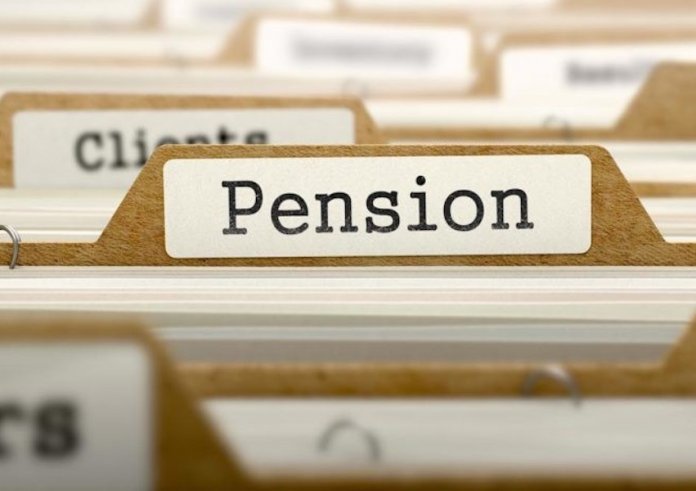 Dike Onwuamaeze writes on the need to take advantage of the huge pension assets to address Nigeria's pallid state of infrastructure
Public attention was drawn to the pension fund assets, which has risen to N11.56 trillion as at September 30, 2020, when Vice President, Prof. Yemi Osinbajo, declared that Nigeria would requires about $3 trillion to fund its infrastructure need in the next 30.
Osinbajo made this declaration in an address he delivered at a webinar that was organised by the Bureau for Public Enterprises on improving the Nigerian infrastructure stock through Public-Private Partnership.
He said: "Nigeria needs up to $3 trillion over the next 30 years to bridge the infrastructure gap. The federal government would have to spend the entire revised 2020 appropriation of N10.81 trillion continuously for the next 108 years or more on capital expenditure to meet that target.
"The fact that only N2.49 trillion was appropriated for capital expenditure in 2020 reflects the importance of deliberate and pragmatic action to boost infrastructural spending."
He also noted that, "the financial outlay and management capability required for infrastructural development and service delivery outstrip the financial and technical resources available to the government.
"In other words, the traditional method of building infrastructure through budgetary allocations is inadequate and set to become harder because of increasingly limited fiscal space."
However, the very mention of using the pension fund to fund the infrastructural needs of the country has become a matter of controversy in Nigeria.
Recently, a Non-Governmental Organisation, the SERAP, has declared that such investments to be illegal.
Pension Fund as Stable Source of Cashflow
But the Managing Director and Chief Executive Officer of the Nigeria Sovereign Investment Organisation (NSIA), Mr. Uche Orji, had clarified that infrastructure finance is an investment opportunity for pension fund managers to take part in.
Orji, in a recent television interview, said all over the world, pension fund invest in infrastructure because such projects have long period of operation and is structured to provide a stable source of cash flow. It is something that should be interesting to pension fund managers.
"So it is about looking at viable projects and structuring them in a manner that makes it investible for the pension fund managers to look at them and decide if they are to invest in them or not.
"It is not abnormal but it is how it works all over the world. And the pension fund managers have said that they could invest 20 per cent of their funds, which means that there are investible projects for them.
"But don't forget that the pension fund does not belong to the government but to its contributors. It is peoples' fund which their fund managers will take the decision to invest in it because their investment instruments includes infrastructure, fiscal instruments and equities etc."
Orji is not alone in believing that pension funds should be taken to finance infrastructure development in the country.
Also, recently, the President of the African Development Bank (AfDB), Dr. Akinwunmi Adesina, called on policymakers in Nigeria and other African countries to unlock over $1 trillion funds locked in pension and insurance assets to bridge the continent's huge infrastructure deficit.
Adesina said African countries must begin to move towards funding growth and development through available funds from pension and insurance.
He added that African countries needed to reduce their debt burden to give more room for growth and development.
He said: "African outstanding debt estimated at over $700 billion has been compounded by the rising share of commercial creditors who hold over $44 billion in Eurobond debt for 10 African countries while G20 initiative on debt service suspension has helped 22 African countries to access $5.2 billion in relief of payments.
"This represents only about four per cent of the total bilateral debt of Africa. The lesson for Africa is clear. Africa simply cannot accelerate its development by relying solely on debt, especially expensive bilateral debt. Africa must grow by mobilising domestic resources, especially by unlocking it's over $1 trillion pension funds, sovereign wealth fund and insurance funds.
"This should be better harnessed to help close the annual infrastructure financing gap as estimated by the bank to be anything between $64 billion to $108 billion annually. Africa will build back faster by also harnessing and better managing the revenue streams from its abundant natural resources, including minerals metals, biodiversity, low economy forex resources, agriculture, oil and gas in order to boost domestic savings."
Analysts' Opinion
Other financial analysts that spoke to THISDAY on the subject agreed with him but also emphasised the need to guarantee the safety of the pension assets that would be taken to fund infrastructure project.
The Director General of the Lagos Chamber of Commerce and Industry (LCCI), Dr. Muda Yusuf, considered the pension fund a suitable source of long termed finance for infrastructure finance that development finance institutions in Nigeria may not be able to supply.
Yusuf said in other climes it is a usual practice to source long term finance from insurance firms' life policy accounts.
He said: "Pension fund is okay, but, and this is a very big but, it has to be subject to strict financial analysis so that whatever project it will be used fund will not be a threat to the contributors welfare.
"So, it must be guaranteed by the government or some other institutions to ensure that nothing goes wrong. Because one of the major conditions in the management of the pension funds is the safety of the funds, which is even more important than the returns any investment from it will bring.
"Therefore, whatever project it is being used for should be one that will be able to ensure the security of the fund before we talk about the returns from investments. Federal government guarantee of the investment can be one of the options because of its weight as a sovereign government's guarantee."
Speaking in the same vein, a Professor of Finance, University of Lagos, Professor Wilfred Iyiegbuniwe said the controversy around investing pension fund is unnecessary since pension fund had been invested in government bonds, which is a borrowing to the government.
But, the issue according to Iyiegbuniwe, is whether the government could be trusted. And that is basic.
He pointed out as at today quite a huge fund has been built up at the pension's fund that might be needed for intermediation as every contributor would is not going to retire on the same day.
He said: "As long as the economy is growing the fund is sustainable. But the issue of trust is important because borrowing is one thing and conversion is another thing, which is treating the borrowed funds as if it is an income and fails to repay it as when due.
"If I borrow money from you there is need to be clear terms on how the money will be paid back. And if I pay back as when due there is no problem. But if I borrow without repaying then I am converting it to my money. And that is where the problem is.
"You know that the pensioners need the money as they retire as their only sure means of livelihood. I think it is a matter of the process and whether the government can be trusted to repay the money as and when due. That is the major issue.
"Apart from this trust issue it is alright because government has been borrowing from it through the issuing of bonds, which are among the legitimate investments of the pension fund. And investing in government securities is actually lending money to the government."
For Professor of Economics, Akwa Ibom State University, Prof. Akpan Ekpo, pension funds could be invested in infrastructural projects.
"Yes, but there must be a limit that could be invested so that pensioners' interest will not be hurt. They cannot give out more than 10 per cent so that in the case there is a problem the pensioners will not suffer.
"Pension money comes in trillions and 10 per cent can be sufficient at any point in time.
Some countries that go beyond that already have buffer to protect the investments.
"Most countries will put a limit so that pensioners will not suffer in case there is a problem with the investment. If you bring pension fund as a pool contribution from workers there must be a limit on how it will be invested in a manner that on retirement a contributor may share from the benefit depending on his/her PFA.
"That is why it is important for the regulator to put a cap on the percentage of the pension contribution that will be invested on infrastructure. And I strongly advise that it will not be more than 10 per cent because of the risk that is involved.
"They must be mindful of the demographic of the contributors and how long they will remain in employment before retirement."
According to an Associate Professor of Banking and Finance, Emeka Odumegwu Ojukwu University, Igbarim, Dr. Jackson Ikeorah, any investment from the pension fund must be backed with irrevocable repayment agreement.
Ikeorah said: "The only suggestion I can make for the repayment of pension asset given to any tier of government will be that repayment will be made through an irrevocable undertaken supervised by the Federal Ministry of Finance that that the money must be repaid at source through statutory transfer otherwise they may play with that money.
"The irrevocable order is the way to handle government borrowing from the pension fund. To borrow money from the pension fund, which is the contribution of workers for their retirement will not be left for the lions to ravage and destroy.
"The governments should enter into a tripartite agreement with the pension fund and federal ministry of finance that the repayment will be made through an irrevocable undertaken. That is the only way to guarantee the safety on the investment and be sure to get the repayment."
Pension Assets' Allocation
Recently, Acting Director-General of the National Pension Commission (PenCom), Mrs. Aisha Dahir-Umar, confirmed that 65 per cent of the total pension assets were mainly invested in federal government's securities as at September 30, 2020.
Dahir-Umar gave the breakdown as follows: FGN Bonds got 57 per cent while seven per cent is invested in treasury bills, Sukuk Bonds received one per cent on pension fund investment while agency bonds and green bonds got less than one per cent.
She added that the value of investments in FGN Bonds increased by N329.88 billion representing 5.23 per cent; FGN Sukuk by N9.16 billion representing 9.31 per cent), while investments in Treasury Bills decreased by N239.85 billion representing 23.51 per cent; Agency Bonds by N0.45 billion representing 4.07 per cent and Green Bonds by N1.55 representing 10.62 per cent billion.
She also stated that some of the investment found their ways to the Nigerian Stock Exchange, whose All Share Index (NSE-ASI) rose by 9.61 per cent from 24,479.22 basis points (bps) as at June 30, 2020 to 26,831.76 bps as at September 30, 2020.
Dahir-Umar explained that the value of the Treasury Bills declined due to maturities and reallocation to other asset classes, mainly FGN Bonds and money market securities.
However, fears being entertained in certain quarters regarding the safety and security of the pension fund might be unnecessary due to an elaborate risk management that is built around the management of the fund in the guidelines for risk management framework for licensed pension operators in the country.
The guideline acknowledged that a continuous process of effective risk management is critical to the safety and soundness of the operations of Pension Fund Administrators (PFAs) and custodians.
Furthermore, Section 66 of the PRA 2004 required every PFA to establish risk management committee for the purpose of determining the risk profile of the investment under management with a view to providing advice on the management of associated risks.
Consequently, licensed pension fund operators must develop, implement and maintain a sound and prudent risk management framework that comprises policies, procedures, and processes, appropriate to the nature, scale and complexity of their operations.
According to PenCom, "these guidelines are therefore intended to serve as a guide to operators for developing an effective risk management framework for their operations.
"Risk management process involves the identification, measurement, monitoring and control of risks to an acceptable level that would be proportionate to the company's risk appetite."
The guideline further enjoined the, "board/management to set risk management goals and objectives to be in line with overall corporate objectives and define risk tolerance limit for each risk element.
"Evaluate the key business functions and processes to identify the key risks to the successful achievement of organisational objectives.
"Identify material risks specific to the individual fund(s) and allocate responsibilities to people who will be tasked with owning the risks "Assess probability and impact of individual risk. Undertake quantitative risk assessment and develop a risk scoring system "to categorise identified risks" It also encouraged the PFAs to identify suitable responses to risk by evaluating and mapping the risk according to the probability and impact of their occurrence and adopt appropriate control measures.
They are also to identify key units or individuals that will be responsible for implementing the risk control or mitigation process and ensure a reporting system that should be in place to enable regular, upward reporting on the work done to keep risk and control procedures up to date.
The guideline said: "All the potential categories of risk must be identified so as to come up with a comprehensive risk list or risk register which contains details of all types of risks, their assessment, owners and status of the risks.
"Each organisation should evolve a system of measuring its identified risks. The measurement should graduate risk levels, based on the scale or significance of the activities in relation to the organisation's risk management goals and objectives.
"Risk measurement should include a scoring system for all identified risks within the PFA while risk monitoring will assess the effectiveness of the risk management process and compare with set risk management goals and objectives.
"In monitoring its risks, each PFA/PFC should review the standards set on a continuous basis, to ensure that they are appropriate to meet the set objectives.
"The standards to be set shall be a deliberate policy of the PFA/PFC to achieve its business objectives. The objective shall be to minimize the occurrence of identified risks and contain the effects of the risks when they occur."
The PENCON said that risk evaluation is concerned with assessing probability and impact of individual risk, taking into account of any interdependencies or other factors outside the immediate scope under investigation.
"Probability is the evaluated likelihood of a particular threat or event actually happening, including a consideration of the frequency with which this may arise.
"Impact is the evaluated effect or result of a particular risk actually happening, and it is usually measured in quantitative terms (or monetary losses). However, since not all risks can easily be translated into quantitative terms, there arequalitative means against which to measure impact etc.
"The PFAs/PFCs shall set acceptable levels of risk tolerance. The risk tolerance level is the maximum overall exposure to risk that should be accepted, based on the benefits and costs involved. The amount of risk a PFA/PFC is prepared to tolerate, or its "risk appetite", will vary according to the perceived importance of particular risks and timing.
An organisation may be prepared to take comparatively large risk in some areas and none at all in others.
"When identified, risks are evaluated and mapped according to the probability and impact of their occurrence, before appropriate control measures are designed and implemented."