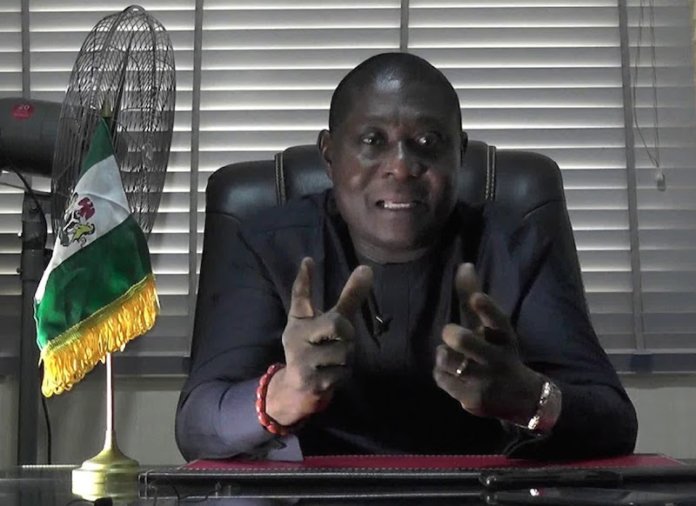 Omon-Julius Onabu in Asaba
The Delta State Government yesterday said it had concluded a plan to set up an ultra-modern floating market in Ogheye, Warri North Local Government Area (LGA), which would cost the state N4.2 billion.
The state government noted that when completed, the floating market project would not just boost the local economy of Delta State, but also the economies of its neighbouring states, especially Ondo State.
The Commissioner for Works, Chief James Augoye disclosed the plan at a session with journalists in Asaba, revealing the construction of the multi-purpose market would be completed by the end of the first quarter of next year.
The commissioner noted that the proximity of some communities in Ondo State to the floating market in Warri North LGA would give them the economic benefits of contiguity.
Augoye said Ondo riverside communities "are about only 15 minutes from the market at Ogheye. The market comprises 90 lockup shops and 86 open stalls,
"Electricity to the market will get its supply from a huge generator to be stationed in the market that also has public toilets and a police post meant to ward off possible sea pirates and other criminals in the area."
Augoye explained the market "is currently being constructed on a massive platform at the edge of the Atlantic Ocean. It is tied in such a way that no matter the waves it will remain stable.
"The market had been there over the years and it was built on planks. So, every six months the market operators have had to change the planks. But we want to put a permanent structure in that place.
"The market will not be used only by Deltans but by people from Ondo State as well. The project is going to be of great economic value not only to the people selling in that area, but also to communities in the neighbouring states.
"Fishing is the major occupation of the people in that locality. We are building units for preserving fish and units for drying fish. If you visit the place today, you will see fish wasting; but that will be a thing of the past when the project execution is completed at the end of March 2021," he said.
The commissioner disclosed that three ministries "are currently handling the floating market project. The Ministry of Works is responsible for the platform," which according to him, is already under construction.
He added that the Ministry of Housing "is responsible for the erection of the stores, public toilets, police post and others. At its completion, we are going to hand over to the Ministry of Trade and Investment, which will finally hand over to the local government council."
The commissioner emphasised the possibility of exploiting the obvious tourism potentials of the floating market, which according to him, would be capital-intensive because of distance from the mainland.
He added that visiting the floating market from the mainland would require the acquisition of bigger speedboats.