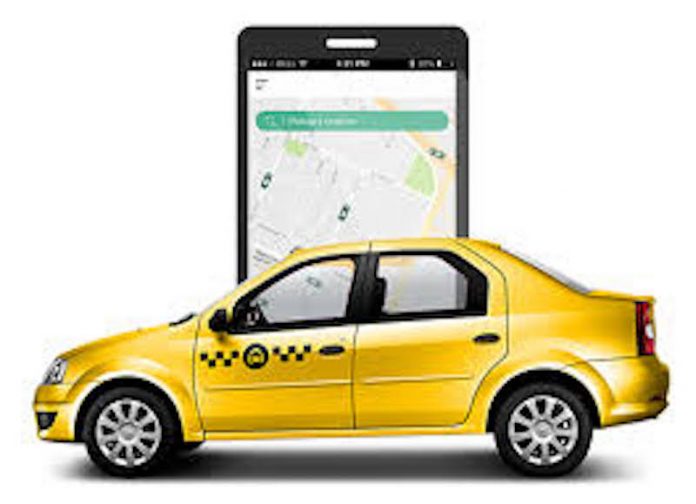 Nosa Alekhuogie
Information and Technology firm, UNIVASA Nigeria Limited, in partnership with Lagos State Taxi Drivers and Cab Operators Association (LSTDOA), has developed 'Baba Day Online', a ride booking feature on its UNIVASA user application that enables riders to book Lagos yellow taxi rides offline and online.
The Chief Executive Officer, UNIVASA Nigeria Limited, Ben Adeniyi, while speaking during the unveiling of the mobile app in Oshodi, Lagos, recently, stated that the solution would increase the accessibility of efficient transportation, reduce risks and casualties, and ensure accountability to commuters at their convenience anywhere within the axis of the state.
He said with the effective infusion of technology driven innovations, UNIVASA Nigeria Limited has been able to generate user friendly efficient applications and software, which support us towards providing top notch services and then gather adequate data in order to evaluate the performance of the taxi and cab drivers.
"We have also been able to gather the bio data of every driver in the LSTDOA association." he said
While commenting on capacity building initiatives for the drivers, Adeniyi revealed that drivers of the association have been committed towards upskilling and would be going through a continuous process of technology sensitisation in order to stay informed, thereby providing enhanced services.
According to him, the application would ensure the country's financial capital operates a transportation system that is digitalised and tackle the issue of surge and unaccountability.
He further explained that innovation has changed the way things are done and impacted people's way of life positively, as the only constant thing in life is change and for that change to be effective, one must evolve and find better ways of doing old things.
"Presently I can say that we still have a long way to go because of our vision, but I can tell you that we are on the right path.
"It is because of our hunger for innovation and technology that gave birth to what we are doing today," he added.
Also speaking at the unveiling, President, LSTDOA, Omolekan Taiwo, said unlike what most people think about Lagos Taxi drivers regarding their technology literacy, the drivers are capable of operating technology tools and applications.
Taiwo said the drivers had been provided the resources and knowledge to operate effectively in the digital economy, which is now becoming a trend.
"UNIVASA Taxi app came at the right time, since technology is crucial towards sustainability and increased productivity in today's digital world," he said.
Taiwo therefore advised the ministry of transportation to give all the taxi app users a level playing ground by allowing the Lagos Yellow Taxi access into all the estates in Lagos State.