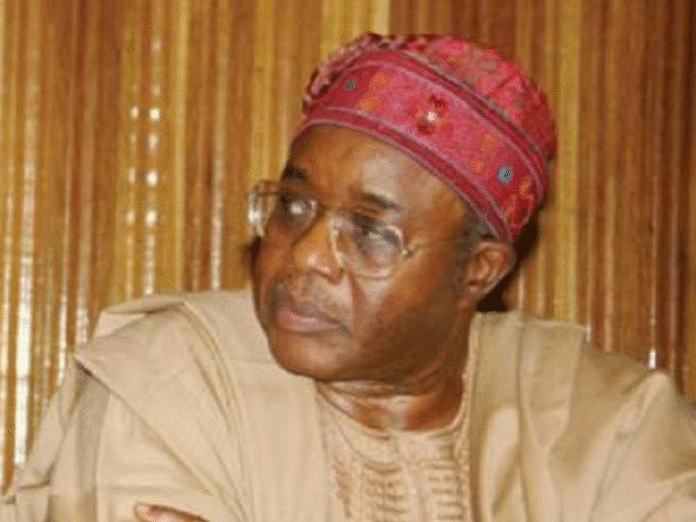 Love him or hate him, the late Agbaoye of Ibadanland, Chief Harry Ayodele Akande, lived a lavish and colourful life that many, including his peers in the ultra-wealthy class, fantasized about. Indeed, the affable and flamboyant man lived a life filled with bold achievements.
There used to be a myth, at a point in time, that no Nigerian could rival Akande's charming extravagance.
In fact, long before the arrival of Forbes' Rich List or Fortune 100 on the continent of Africa, Akande was one of the first set of Nigerians to have been described with superlatives as a billionaire.
Like all mortals, Chief Akande bade bye to mother earth last week. He was said to have battled with the COVID-19 before he lost the struggle to remain alive. In life, the late billionaire lived big and had a larger than life image. His passage to the great beyond would definitely be celebrated like a king; in fact, he was more than a king. When the news of his passing broke, many, including those who only knew him through the pages of newspapers and social media, were shell-shocked.
It was not because the flamboyant businessman didn't live a fulfilled life or that he didn't live to old age, but it was because his colourful lifestyle even beat a kingly living. He was blessed with a larger-than-life image. He dined and wined with the most powerful across the world.
The late international businessman-cum-politician, it was gathered, had some unfulfilled dreams, despite his wealth, power, and influence.
Until his death last week, Akande never gave up on his ambition of ruling Nigeria – his love for his country was the motivating factor for his adventure into partisan politics which made him contest the presidential election unsuccessfully in 2007.
He was said to be working quietly at contesting the 2023 presidential election. But he could not achieve this till he breathed his last.
Aside from that, despite his pedigree as a first-class business strategist, Akande's major bid to introduce a new vista of business ideas into his home country suffered some disappointments.
In 2013, Akande had a bitter row with the Federal Airports Authority of Nigeria over a piece of land located close to the international airport terminal building purportedly ceded to his company for the construction of a five-star hotel in partnership with an international hotel chain.
That matter is still pending as of today. But his biggest battle in the twilight of his fascinating life was the fight for the soul of Shoprite, which pitted him against the owners of the South African retail giants.
Akande was embroiled in a legal battle with Shoprite Checkers (PTY) Limited for a breach of contract and had recorded a series of victories against them. Not one to be caught unguarded, Akande also initiated a fresh legal step at the Federal High Court to halt Shoprite Checkers' exit move.
The billionaire successfully got an ex parte application for an order of Mareva injunction restraining the South African retail giant, its privies, officers, nominees, successors-in-title, subsidiaries, or anyone acting through it or by it from transferring, assigning, charging, disposing of its trademark, franchise, and intellectual property in a manner that will alter, dissipate or remove these non-cash assets from the court's jurisdiction.
But with his death, it is difficult now to predict where the pendulum will swing in those two main projects -AIC/FAAN and Shoprite saga.
In his 77 years' sojourn on earth, Akande built many relationships across local and international bridges and will be remembered as one Ibadan man who had class, taste, and style and enjoyed his wealth to the fullest.