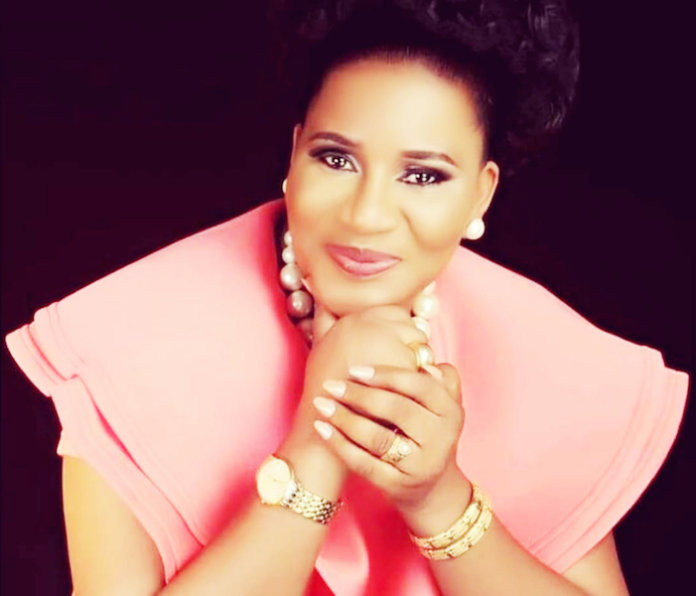 MoyinOluwa Olutayo, an actor, filmmaker, content creator, TV host, Compere and Media consultant has carved a niche for herself through excellent interpretations of her various roles in several soap operas since late 80s. In this encounter with Festus Akanbi, she speaks on her journey so far, the potential in the Nollywood industry, and other topical issues
I'm an interesting character with many sides
I am an indegene of Ondo State, based in Lagos. I did my primary and secondary schools in Lagos after which I proceeded to University of Ibadan and graduated with a Bachelor of Arts in English. People say I'm an interesting character with many sides to me …lol! I'm an actor, filmmaker, content creator TV host, Compere & Media consultant. I'm married to a wonderful husband who supports me all the way. We're both ordained ministers of God and are blessed with beautiful children. …they're all grown now, we don't have teenager in the house anymore …lol!
I developed interest in acting right from my early days
School years were all round fun for me. …I developed interest in acting right from my early days. I grew up knowing 'it's in me' …I represented both my primary and secondary schools in drama competitions, debate & sports. These were my high points all through primary & high school days.
Making up my mind to pursue acting as a career was the easiest of all, because while still in secondary school, I already took part in drama series that gave me much needed exposure.
Way back, for those very familiar with JAMB system of admission into universities will understand this… I applied to study Theartre Arts in the University of Ibadan, upon going to Ikoyi JAMB office then like other applicants to check out results and placement, my name was on the list and to study Theartre Arts but like you know with our system, we were told on that faithful day by one of the officers, 'this is not the final list, but you can be assured that once your name appears on this list you have a placement in the University of your choice.'
When the admission letter arrived, I was offered English Language. So, what did I do? …I took compulsory courses in Theartre Arts alongside my course – English – and made the best of the two courses. I must confess it has worked well for me thus far. While in the university, I played lead role in a television drama series that aired in all the Western States of Nigeria between 1989-1991.
I was also involved in major TV soaps running on NTA Lagos and NTA Network. Same time I was a major player as a model, I was the face of many Brands then, what is now known as Brand Ambassador. Though I had a brief time working in an Advertising firm but I went into full television programming in 1994 as TV host and Producer of TV programmes. It's been a beautiful experience and I'm still counting.
Nollywood not where it should be
If you ask about the current state of the entertainment industry, I'll 'joyfully' state that it's great compared to where we're coming from. Nigeria's entertainment industry, especially "Nollywood" is arguably the second-largest film producer in the world today in terms of number of movies. However, in comparison to what is obtainable in the western world, regrettably, this is not where we should be right at this time with the level of global advancement.
According to verifiable reports, the industry employs about a million people and generates over US$7 billion for the economy and this accounts for 1.4% of GDP according to IMF reports, yet, we are where we are …it's disheartening. Truth be told, there's a whole lot the Government can do to upgrade and better the lot of the industry stakeholders.
Quality of acting in the Nollywood
Well, I must say I'm proud of how far we have come and what we have become as practitioners, especially with global achievements so far in the industry. Some actors in the Nollywood industry have risen in their acts and have won international awards. …attesting to how far we have up our game. Though I can't shy away from the reality that the industry also has some who don't have any business being there, a case of square pegs in round holes …but hey, just like some other professions too, it is what it is.
Job satisfaction
Wow, …let me just state that 'No one can put a right price tag' on intellectual property or worth. What is done basically is to complement efforts. Again, I must admit some of us now sing better tune than before. …let's say we have paid our dues ….permit me to laugh out loud.
Emphasis on soap operas
There's nothing I am today without the grace of God. He has been and remains my source of strength. Having said that, I must say remaining relevant in the industry demands discipline, principle, integrity and craft. Those who come majorly because of fame get their fingers burnt in no time. By the grace of God I have stayed true to my craft and never allowed my gaze shift from my target. My driving force is captured in one of my popular quotes: 'Focus: Eagle's Mentality.'
Beauty tips
Well, as much as it lies with me, I try to be at peace with all. This gives me inner peace and joy that radiate for all to see. In addition, I do regular workout whenever I can and I try not to indulge in excesses.
Maintaining the balance between acting and home front
The simple thing for me is setting my priority right. I don't grab every offer that comes my way, I'm selective and I always remind myself I have a family to protect.
Current project
The current project I'm working on now as an Associate Producer and lead actor is titled Seeds & Harvests. It's a drama series and just started airing on DSTV. I have a couple of movies coming out in the Cinemas starting this month December and other projects in pre-production stage geared for 2021 by God's grace. Awesome times ahead for my fans. Please watch out.
Making extra money to keep up the standard in movies
As actors, we play different roles in films; from the high and mighty, to playing a poor character, some illiterates, and many more. So, I don't understand what you mean by 'keeping up the standard they display in films'. Well, I'm an actor, a filmmaker, content creator, I host TV shows and consult too. I've been a consultant to LAMATA on Event and Stakeholders Management for a while now. I also get contracted to produce movies and drama series by companies.
Effects of economic situation
The situation is affecting us in the industry so bad that many times our shoots are disrupted by urchins, equipment are damaged and high level of extortion go on daily. In fact, some of these ugly incidents have resulted in untimely death of some practitioners. It is a precarious situation we have found ourselves as a nation and it's becoming increasingly difficult to work and do business in Nigeria without fear of the unknown.
Message to President Muhammadu Buhari
Mr. President sir, fix Nigeria for good. It is doable.
Sexual harassment in Nollywood
I cannot pretend I have not heard of such claims but, I cannot authenticate it as I'm not, and was never a victim. My humble admonition though to young ladies with passion for the industry is to invest in themselves; acquire knowledge, garner information and develop your talent/gift so that you can build some level of confidence and aura as you venture in. That way, you don't appear timid before any producer or director and get forced into undue project.