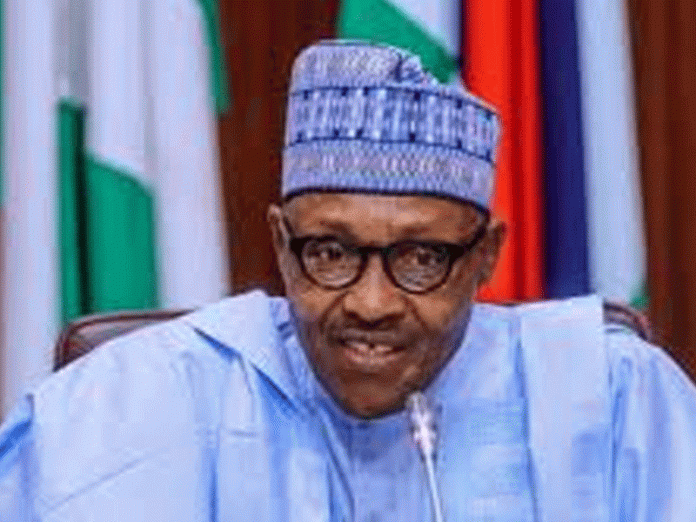 Sonnie Ekwowusi argues that it is time to fire the service chiefs
Seething with anger over the killing of Northerners especially the recent beheading of not less than 43 rice farmers at Garin Kwashebe community, Borno State, by the Boko Haram terrorists, Northerners under the auspices of Northern Elders Forum have given President Buhari a red card to the effect that he should immediately tender his resignation as President of Nigeria for having woefully failed to protect lives and property of the citizenry.
You will recall that under the aegis of One Voice Nigeria (#iStandwithNigeria) thousands of Nigerians including Nollywood actress Mercy Aigbe and Charlie Boy Oputa once staged a peaceful protest around the National Arts Threatre, Iganmu, Lagos with the demand that President Buhari should resign. Prior to that, Nigerians in London trooped out to stage a protest calling for Buhari's resignation. Prior to 2019 presidential election, President Buhari's wife Aisha Buhari tweeted that her husband was not qualified to run for a second term. Shortly after the gruesome murder of two Catholics priests and dozens of church worshippers in Benue State last year, the catholic bishops of Nigeria also staged a peaceful protest demanding for President Buhari's resignation. Displaying placards some of which read, "Life is a precious gift from God", "Male and Female He created them", the bishops, dressed in their bishopric attire, took to the street in protest that Buhari must go. The House of Representatives has for the umpteenth time invited Buhari to appear before it and answer questions on his failure to protect lives and property. To most foreigners, Nigeria is one hellish place on earth to live in. In fact, the punishment meted out to erring foreign diplomats is to post them to Nigeria. Meanwhile, uncountable Nigerians on Face-book and on WhatsApp social platforms are protesting and demanding that President Buhari should resign because he has failed as a president.
There is cause for alarm. Those who have not realized this are still living in fool's paradise. At the moment Nigeria is facing the most dangerous existential threat probably since her independence. Northerners in particular have greater reason to panic. The North is a killing field writ large. No single day passes without the slaughter of Northerners. Consequently many Northerners are fleeing their respective villages and abodes especially in Southern Kaduna and Borno State and seeking refuge in Abuja, Lagos and elsewhere in the south. In both his pre-election and post-elections speeches, Buhari promised to defeat Boko Haram and make Nigeria a better place for all. Now it is obvious that he has failed to live up to his promise. Small wonder the Northern elders have publicly passed a vote of no confidence on him with a specific demand that he should resign. The Northerners are disappointed. They no longer pretend that all is well. They feel betrayed. They feel shortchanged. They feel like orphans.
As the Director, Publicity and Advocacy, of Northern Elders Forum Dr. Hakeem Baba-Ahmed rightly put it last week, life has lost its value under the present Buhari administration. President Buhari swore on the Koran to protect lives and property of the citizenry but unfortunately six years down the line there is no iota of evidence showing that he is trying to honour his oath to provide security. Instead of providing security, the president and the parasites surrounding him are giving lame excuses. In every democratic country, leaders like President Buhari who fail to protect their citizens always tender their resignation, said Dr. Baba-Ahmed. Granted that wielding political power is a herculean task, but we have given Buhari six years to see whether he would make a difference. He is giving excuses. But no excuse will exculpate him. He is the President and commander-in-chief of the armed forces of the Federal Republic of Nigeria. Therefore he cannot pass the buck. The buck stops on his table. Every day people are dying in Nigeria. One American citizen was kidnapped somewhere in Niger Republic. And America deployed some of its best security men to rescue the kidnapped man in Nigeria. In contrast, Nigerians are being killed every day and our government pretends as if nothing is happening, said Dr. Baba-Ahmed.
I cannot agree less with Dr. Baba-Ahmed. Life has lost its meaning in Nigeria. This is sad. It is sadder upon remembering that the end to the killings in Nigeria is not in sight. To begin with, the war on Boko Haram in Nigeria seems compromised. Till date no Boko Haram terrorist or Fulani herdsman has been arrested, prosecuted in the law court and sentenced to death upon conviction. Instead of prosecuting the Boko Haram terrorists, the government is protecting some of them and even offering them amnesty. Can anything be more treacherous? Chief of Army Staff (COAS), Lt-Gen. Tukur Buratai speaks from both sides of the mouth on insecurity. A couple of months ago, he openly declared that the Nigerian military cannot win the war against Boko Haram by military might alone. He said that only 25% of the war falls within the ambit of the military while the rest 75% falls within the ambit of the civilian populace. He was also quoted as saying "We are fighting the mind. So, can the military fight the mind of the people?" In February 2020, Buratai said that it was difficult for the Service Chiefs to end Boko Haram. In March 2020, he said that the Nigerian army was equal to the task of crushing Boko Haram. In June and July 2020, he said that the task of ending Boko Haram should not be left for the military alone and that Boko Haram terrorism would end when the Nigerian people want it to end. In October 2020, he said that insecurity would soon end because the Nigerian army had more personnel. But last week the same Buratai said that the war against Boko Haram was beyond the scope of Nigerian army and that it would take another 20 years to defeat Boko Haram.
Is this not a big tragedy? If a country's Chief of Army Staff says that it would take Nigeria another 20 years to defeat Boko Haram, where is the glimmer of hope? If President Buhari has refused to fire the incompetent service chiefs, where is the light at the end of the tunnel?