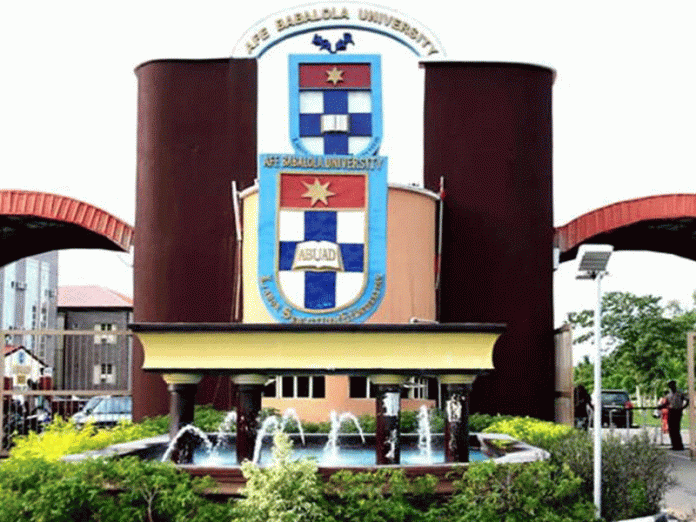 A student of Afe Babalola University, Ado-Ekiti (ABUAD), Mr. Oyedele Akinsola has called on the public to disregard the rumour in circulation that he engaged in cyber bullying of a female colleague in the institution.
Akinsola said he was never in anyway part of the suspects that engaged in such offence.
"My attention has been drawn to the story of a supposed Blackmailer Gang existing at ABUAD. The news was credited to NAN and widely circulated by various Nigerian dailies.
"I was erroneously mentioned as a member of the alleged gang. I hereby categorically state that I was not involved in any blackmail deal," he said.
Narrating his side of the story, Akinsola said: On October 26, 2020, I was invited and taken into custody by ABUAD Student Affairs/Security Department. The invite was based on a case of blackmail purportedly referred to the university by Akin Fadeyi Foundation.
"My invitation was based on my close relationship with the alleged blackmail victim, a fellow student in the university. My relationship with the victim started in our first year in the university and grew to the level of sharing private details.
"In the course of our relationship, the victim shared her picture with me. Unfortunately I lost my phone on the university premises and this was reported at the Security Department of the university, but yet to be recovered till date. While in the university's Student Affairs/Security Department custody, my new phone was seized, ruminated and yet to be returned.
"It is on record that nothing incriminating was found on my phone. Investigations carried out led to identification/arrest of the alleged blackmailers, who have subsequently been charged to court.
"If Akin Fadeyi Foundation and/or its executive director had checked the investigation report with the university, it would have been revealed that I was not indicted and the public embarrassment I suffered could have been averted.
"I enjoin the public to debunk the purported rumours spread across the globe that I was ever part of the suspect that perpetrated the cyber bullying act," Akinsola said.