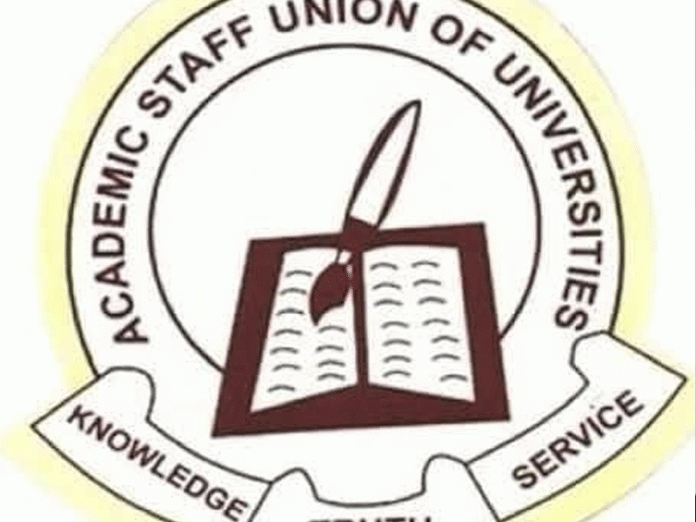 By Funmi Ogundare
The National Association of Academic Technologists (NAAT) has warned the federal government against accepting a salary payment platform designed by the Academic Staff Union of Universities (ASUU) called University Transparency and Accountability Solution (UTAS).
It said the government must not allow itself to be blackmailed by any union to accept the lecturers' platform, adding that NAAT had also worked assiduously to produce its own platform called Tertiary Institutions Integrity Payroll System (TIIPS).
It would be recalled that the Senior Staff Association of Nigeria Universities (SSANU) and the Non-Academic Staff Union of Universities (NASU), had recently notified the government about their separate platform that will serve as an alternative to the controversial Integrated Payroll and Payment Information System (IPPIS) introduced by the Federal Government.
The new platform introduced by SSANU and NASU was University General Peculiar Payroll Payment System (UGPPPS).
Addressing newsmen after its 44th National Executive Council (NEC) meeting during the weekend, President of NAAT, Ibeji Nwokoma, affirrmed that the association would also resist any attempt where the sharing of the recently approved N40bn Earned Allowance released by the federal government is skewed to favour a particular union to the detriment of its members.
He explained that its members were being owed the sum of N71 billion in arrears as part of the 2009 agreement with the federal government.
According to him, NAAT is also demanding that the sum of N100 billion be made available immediately and N5 billion annually for the next five years to equip laboratories, workshops and studios in the nation's universities to bring them to international standard in the interest of students, production of quality graduates and National development.
The union leader also criticised the Chairman of the Federal Government Renegotiation Committee, Prof. Munzali Jibrin, over his comment on the sharing of the earned allowance, noting that the former Executive Secretary of the National Universities Commission has made himself the mouthpiece of ASUU.
He explained that "members of NAAT (Technologists) are trained professionally to impact practical knowledge, but if the right atmosphere is not provided, it becomes difficult for Technologists to perform their duties properly."