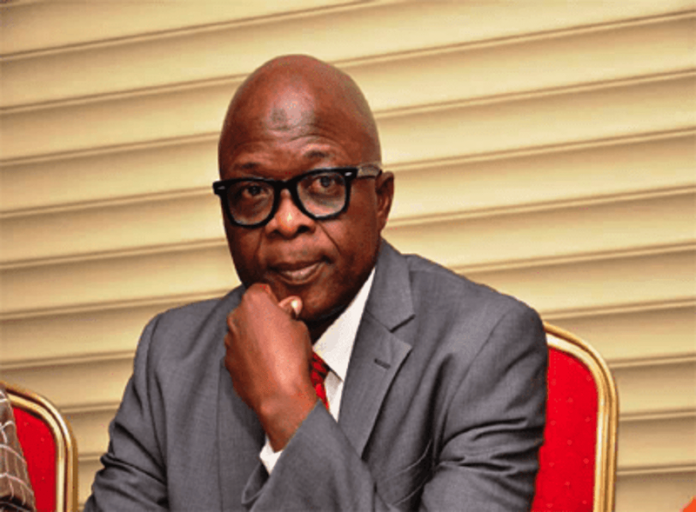 Meanwhile, both the Ogun and Lagos State governments have refused to respond to questions on what plans are being put in place to support and return out-of-school girls to school. When contacted directly, the Ogun State Commissioner for Education, Prof. Abayomi Arigbabu tried to excuse himself on the ground that he had only spent few weeks in office and may not be able to answer all questions directed to him.
Although this reporter had earlier sent questions to him via WhatsApp, which he ignored, the message was backed up with several calls which he ignored. When he finally answered, he agreed to look at the questions and promised to respond to those that he could cope with, since he is new in the office. He asked the reporter to send the questions again. Although they were forwarded, he neither responded to the questions nor did he receive any calls, thereafter.
On her part, Adefisayo said she doesn't like to answer the kind of enquiries presented to her.
Adefisayo, who spoke through her PRO, Mr. Kayode Abayomi, said: "I don't like this kind of interview. Where did she get the data?" The reporter forwarded the source of her data on the projected number of girls that will not return to school as a result of COVID-19, but that still did not get the commissioner to react.
The World Bank in July announced the approval of a sum of $500 million loan to help end female education inequality in Nigeria with the Adolescent Girls Initiative for Learning and Empowerment (AGILE). The scheme was meant to be implemented in seven states in Nigeria, including Kano, Kebbi, Kaduna, Katsina, Borno, Plateau and Ekiti. Four months after the approval of the fund, the ministry of education said that it has not been able to access the fund.
The Director, (Press and Public Relations) in the ministry, Mr Ben Goong, said, "If you are talking about the Adolescent Girl Child education program (AGILE), I can confirm to you that COVID-19 has slowed down that project and the money is yet to reach us. Efforts are still on to reactivate the program"
Implications for Girls, Society UNICEF reports that 132 million girls across the globe are out of school, including 34.3 million of primary school age, 30 million of lower-secondary school age, and 67.4 million of upper-secondary school age.
The body equally expressed worries on the multiple challenges that girls in Nigeria face in completing secondary school education.
Alarmed at the situation, The World Bank recently issued a statement declaring that if nothing is done to address these challenges in Nigeria, about 1.3 million girls out of the 1.85 million who began primary school in 2017/2018 in the northern states, will drop out before reaching the last year of junior secondary school.
Should this happen, Bodunde feared that the wheel of girl-child emancipation for sustainable development will be further dragged down in Nigeria.
She said: "Girls who don't have education will be left behind as far as the sustainable development of the society is concerned. When girls are not educated, their responsibilities as mothers will be affected. The personal development of a woman prepares her for her present and future roles as well as the socio, political and economic development of her family, community and the nation. If the opportunity to be educated is missed, then it will be difficult for her to fulfil her roles."
Although, the choice of vocational skills have not been totally condemned, experts advise that if such must be considered, a girl must have at least completed her basic nine school certificate in JS 3.
As has been established in the United Kingdom, Benjamin wants government to formalise basic nine school certificate, such that it can be used to admit girls who choose to attend a vocational and apprenticeship program. "This should be recognised officially and certificates issued in order to make them employable if they don't want to be self-employed."
He maintained that no matter what, the education of girls is non- negotiable. "When you educate a man you educate an individual, when you educate a woman, you educate a family and a nation."
Experts have also linked the realisation of the SDGs to the education of girl children, failure of which they said would threaten the actualisation of SDG mission.
Albright and Mwangi-Powell expressed that the interruption in girls learning in COVID-19 era would exacerbate inequalities and poverty as well as threaten the futures of the most vulnerable children.
Giving it a psychological perspective, a clinical psychologist, Bernadette Nyam said that girls who dropped out of school would always have a feeling of being inferior to others. "This in turn could stir up feelings of shame, incompetence, anger and frustration, which could lead to inability to develop their potentials maximally or actualize their dreams and ambitions. This would result in acts of delinquency, teenage pregnancy, crimes, and so on".