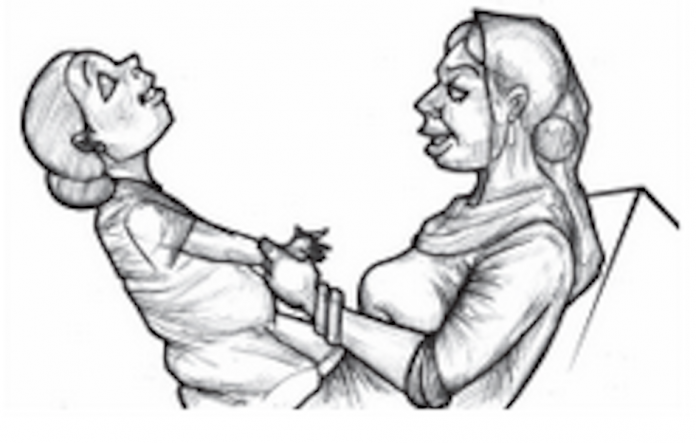 The authorities could do more to protect the Nigerian child
Following more than a decade of insurgency and violence in the Northeast, Nigeria continues to feature prominently on the list of countries where thousands of children have been wasted in conflicts. In the latest report, fittingly titled, 'Killed and Maimed: A Generation of Violations Against Children in Conflict,' Syria, Somalia, Afghanistan, Yemen, DRC, Mali, CAR, Iraq and Nigeria are named as some of the most dangerous countries for children. In the report, some 93,236 children were reportedly killed or injured, with an average of 25 children per day, in the last 10 years.
The report further notes that the actual number of victims is likely to be higher as some violations, notably sexual abuse, were grossly underreported. From the Northeast which has been home to a protracted insurgency since 2009, to the Northwest which is becoming increasingly laid waste by banditry, to the North central weighed down by farmer-herder crisis, children have lost their innocence as many are victims of aggression. Many of them are victims of airstrikes, shelling, landmines and other explosive weapons. Families are ripped apart and tens of thousands of children left for dead or scarred for life.
According to the United Nations Children's Fund (UNICEF), about 432 children were maimed and killed in the Northeast region through the activities of Boko Haram insurgents in 2018. Meanwhile, no fewer than 135 children were forced to carry out suicide bombings in northern Nigeria and Cameroon in 2017. There is every likelihood that the figures are much higher now. And indeed, for Boko Haram, sexual violence is openly used as a weapon of war. The 2014 kidnap of the Chibok schoolgirls and many others are poignant examples. Besides the mental and physical torture, exposing children to armed conflict increases their risk of morbidity and mortality. "In conflicts around the world, children have become front line targets, used as human shields, killed, maimed and recruited to fight. Rape, forced marriage, abduction and enslavement have become standard tactics in conflicts from Iraq, Syria and Yemen, to Nigeria, South Sudan and Myanmar," said the UN agency.
A recent report by Amnesty International acknowledged widespread and unlawful detention and torture by Nigerian security forces of a generation of children and tens of thousands of people in north-east Nigeria. Joanne Mariner, acting director of crisis response at Amnesty International, called on the authorities to investigate the 'appalling' treatment of victims. "From mass, unlawful detention in inhumane conditions, to meting out beatings and torture and allowing sexual abuse by adult inmates – it defies belief that children anywhere would be so grievously harmed by the very authorities charged with their protection," she said. The insurgents often flagrantly disregard international laws on children and women while the government is often incapacitated to stop the violence.
The Minister of Women's Affairs Pauline Tallen said sometime ago that the federal government has put in place strategies, including advocacy campaigns, to mitigate the hardship faced by children who are victims of aggression, especially in conflict zones. In addition, she said the Child Rights Act, yet to be domesticated in some states, would be enforced in order to protect the Nigerian child. We are yet to feel the impact of these pronouncements. However, the UN's Sustainable Development Goals in its blueprint intended to be achieved in 2030, provides a universal plan to secure a better future for children. The 16th goal is dedicated to peace, justice and strong institutions. Target two pledges to "end abuse, exploitation, trafficking and all forms of violence against and torture of children."
While questions remain as to whether this is achievable in the nearest future, every Nigerian child deserves, at the very minimum, a right to life.