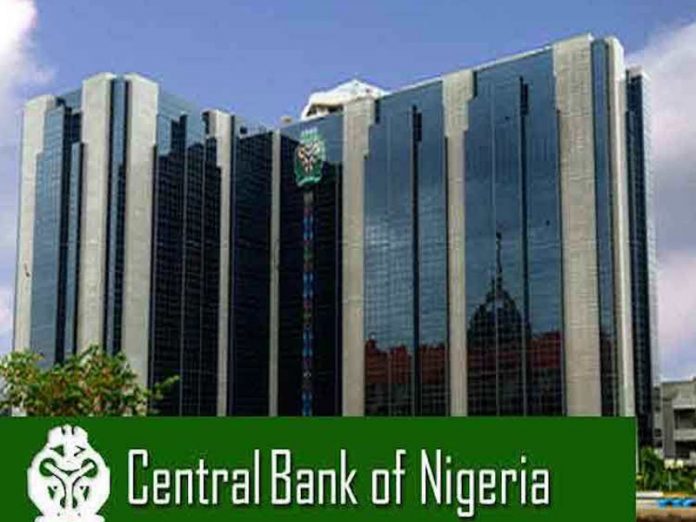 Leveraging on technology, Nume Ekeghe writes on how Payment Service Banks would aid financial inclusion and enhance access to financial services in Nigeria.
In 2016, a total of 40.1 million adult Nigerians, which is 41.6 per cent of the adult population was financially excluded, according to data from the Central Bank of Nigeria (CBN).
Further analysis revealed that 55.1 per cent of the excluded population were women, 61.4 per cent of the excluded population were within the ages of 18 and 35 years, 34.0 per cent had no formal education and 80.4 per cent resided in rural areas.
According to a World Bank report (the Global Findex Database 2017), nearly half of about 1.7 billion unbanked population in the world live in just seven developing economies: Bangladesh, China, India, Indonesia, Mexico, Nigeria and Pakistan.
In a bid to drive financial inclusion rate upward, the Central Bank of Nigeria (CBN) in 2012, in collaboration with other stakeholders, launched the National Financial Inclusion Strategy (NFIS) to ensure that over 80 per cent of the bankable adults in Nigeria have access to financial services by the year 2020. In other words, the aim of the NFIS is for the financial exclusion rate of bankable adults in Nigeria to reduce to 20 per cent by that year.
Over the years, there have been several attempts to expand the scope of access to financial services in Nigeria beyond the urban areas. Commercial banks including microfinance have concentrated their services in cities leaving rural areas with little or no financial service.
The reason for this is not farfetched as the bankers explained that opening up more branches in rural areas to cater to the unbanked is not sustainable considering the cost that would come up with such branches.
In establishing branches in rural areas, they have to factor in the cost of power, security, staff and other operating expenses which make the venture a very expensive one for them. This had been a major factor in the number of financially excluded adult Nigerians.
Despite several initiatives including the introduction of Microfinance banking, Agent Banking, Tiered Know-Your-Customer Requirements and Mobile Money Operation (MMO) in pursuit of this objective, the inclusion rate remains below expectation.
Intending to achieve 20 per cent financial exclusion by the end of this year, the Central Bank of Nigeria under the leadership of Mr. Godwin Emefiele, had in 2018 issued a guideline for the establishment of Payment Service Banks (PSBs).
These banks are specifically to cater to those in the rural areas, helping to bring the unbanked into the financial system from areas where commercial banks have been unable to breach. PSBs are banks with smaller-scale operations and the absence of credit risk and foreign exchange operations.
The CBN in a revised guideline for the licencing and operation of PSBs released in August this year had noted that it had collaborated with critical stakeholders in the digital financial ecosystem, such as the Nigerian Communication Commission, commercial banks, mobile money operators and telecommunication companies to conduct several study tours of other jurisdictions that have made significant progress in driving financial inclusion.
PSBs were borne because of the challenges in reaching rural areas as well as an effort to complement other initiatives and are expected to leverage on mobile and digital channels to enhance financial inclusion and stimulate economic activities at the grassroots through the provision of financial services.
The purpose of the National Financial Inclusion Strategy (NFIS), according to the CBN, was to provide Payment Service Banks across Nigeria to break the traditional barrier preventing financial inclusion and promoting low cost, secure and convenient financial services across the country.
Specifically, the objective of PSBs is to enhance financial inclusion by increasing access to deposit products and payment/remittance services to small businesses, low-income households and other financially excluded entities through high volume low-value transactions in a secured technology-driven environment.
Accordingly, PSBs are envisioned to facilitate high-volume low-value transactions in remittance services, micro-savings and withdrawal services in a secured technology-driven environment to further deepen financial inclusion and help in attaining the policy objective of 20 per cent exclusion rate by 2020.
In addition to opening accounts both current and savings, offering payments and remittance services, PSBs can also issue debit and prepaid cards, deploy ATMs and other technology-enabled banking services.
Payment Service Banks according to the Central Bank of Nigeria are not allowed to grant any form of loans, advances and guarantees (directly or indirectly) or accept foreign currency deposits; deal in the foreign exchange market except as prescribed by the CBN.
They are also not allowed to participate in insurance underwriting; undertake any other transaction which is not prescribed by this Guidelines, and shall not accept any closed scheme electronic value (e.g. airtime) as a form deposit or payment.
PSBs are stripped-down versions of our traditional deposit money banks, with limited functionality and a focus on onboarding more of the excluded and marginalised population. This is because they would operate mostly in the rural areas and unbanked locations with the financially excluded persons as targets including not less than 25 per cent of financial service touchpoints in such rural areas as may be defined by the CBN.
With a capital base of N5 billion, operators would be expected to enter into direct partnership with card scheme operators, although the cards issued would not be eligible for foreign currency transactions. According to the guideline, PSBs would also be free to operate through banking agents and roll out agent networks with the prior approval of the CBN, while other channels, including electronic platforms, would be used to reach out to customers.
In obtaining a licence, promoters of a PSB are expected to not later than six months after obtaining approval in principle, apply for the grant of a final licence to the CBN accompanied by a non-refundable licencing fee of N2 million, Certified True Copy (CTC) of Certificate of Incorporation of the bank, evidence of ability to meet technical requirements and modern infrastructural facilities such as office equipment, computers, telecommunications, to perform the bank's operations and meet CBN and other regulatory requirements amongst others.
Since the review of the guidelines this year, the CBN has so far licenced three PSBs in the country. They include Moneymaster PSB Limited a subsidiary of Glo Mobile, 9PSB Limited which is owned by 9Mobile and Hope PSBank Limited, a subsidiary of Unified Payment (UP), Nigeria's premier fintech firm owned by a consortium of banks.
Incorporated in September 2019, Hope PSBank leverages digital technologies to deliver inclusive financial services. Hope PSBank said it seeks to provide accessibility, affordability, availability and awareness of digital financial services irrespective of education, social or economic status and location of individuals.
The bank said it believes access to financial and payment services ought to be with ease and convenience which is one that is lacking in most rural areas of the country. It hopes that every mobile telephone user can easily enjoy instant digital financial and payment services with his or her phone number as account number and also a means of payment across all channels – person-to-person on personal devices, web, merchants' points of sale, automated teller machines and agency outlets.
Hope PSBank plans to redefine the concept of open banking and competition by offering its unique financial and payment services and solutions to customers of other banks who are not required to open or maintain an account with the bank.
"All transactions on our platforms are gladly settled into accounts of our community of users and customers with any bank of their choice. These are borne out of our philosophy that competition is about service to customers and not about alternative service providers who we view as partners in the service of customers and not as competitors."
"With Hope PSBank, every mobile telephone user can easily enjoy instant digital financial and payment services with his or her phone number as account number and also a means of payment across all channels person-to-person on personal devices, web, merchants' points of sale, automated teller machines and agency outlets."
The banks' team is being led by the Managing Director, Mr Ayotunde Kuponiyi who is a seasoned Banker with passion and skills for extending the frontiers of electronic banking and payments in Nigeria.
He currently serves as the Chairman of the Mobile Payments Scheme Board, having been appointed by the Central Bank of Nigeria in recognition of his role in advancing and strengthening alternative payment platforms in the country. By extension, he is also a Member of the Payment Systems Strategy Board and the Payment Infrastructure Coordinating Committee in Nigeria. Ayotunde Kuponiyi is also on the Advisory Board of the Committee of e-Banking Industry Heads