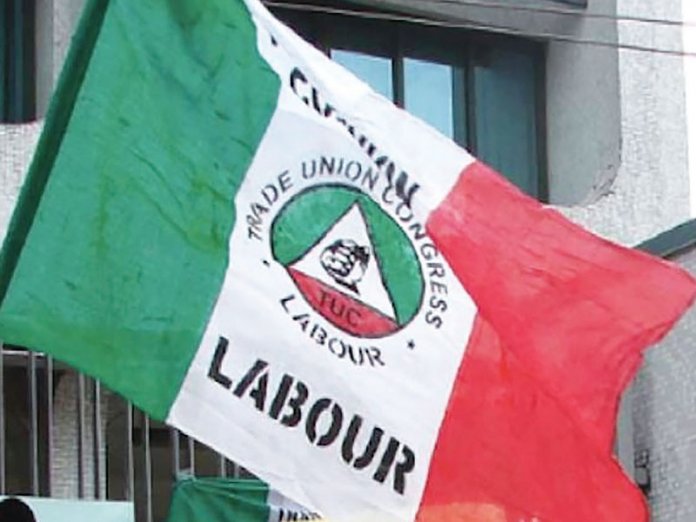 By Laleye Dipo In Minna
The parley between officials of the Niger State Government and organised labour over the planned slash in workers' salaries effective from November, which was held in Minna on Thursday, has ended in a deadlock.
The government team was led by the Secretary to the State Government (SSG), Alhaji Ahmed Ibrahim Matane, while the Chairmen of state chapter of the Nigeria Labour Congress (NLC), Yakubu Garba, and Trade Union Congress (TUC), Tanimu Yunusa, led the team for the organised labour.
The meeting, THISDAY learnt, did not convince representatives of labour on the need to slash workers' salaries, resulting in both parties leaving the venue without any agreement.
It was however gathered that the representatives of organised labour, at the meeting, punctured the claim by the government that its income nosedived which necessitated the decision to ask for slash in salaries.
Labour, it was learnt, told the meeting that it was aware that the amount generated from the Federation Account was N4.2 billion with additional receipt of over N400 million just on Wednesday.
According to the inside source, labour claimed that the total salary of workers monthly was N2.6 billion, which if deducted from the income, will still leave a reasonable balance for government to carry out other services.
In the alternative, labour was said to have suggested that the salaries and allowances of political office holders should be put on hold for the period the government will solve its financial problem or that the government should secure bank facilities to meet its other demands.
The government team was reported to have opposed all the suggestions by labour resulting in the deadlock.
The source said that labour therefore gave the government a three-point demand which it should meet or face the wrath of workers.
One of the demands is the payment of 100 per cent salary to all workers for November and thereafter, refund of the 30 per cent salary deductions from July and the reinstatement of the 80 workers arbitrarily sacked by the government.
When contacted, the SSG, Matane, confirmed that the meeting was inconclusive and did not know when it will reconvene.
Matane said organised labour came to the meeting with a fixed agenda and was not prepared to shift ground, adding that labour will determine when the meeting will reconvene.
Also, the state Chairman of the NLC, Garba, confirmed that the meeting was deadlocked and that the congress will meet to decide the next line of action.
However, THISDAY gathered that the NLC has decided to reopen its suspended industrial action and could direct workers to sit at home from next Wednesday.