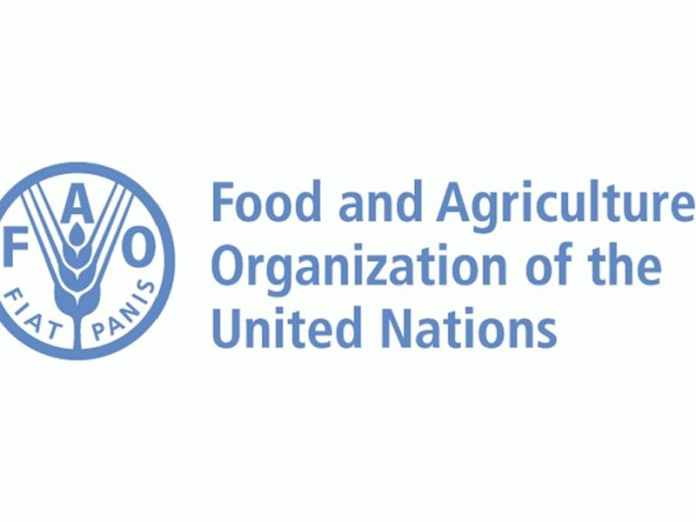 By Michael Olugbode
The United Nations Food and Agriculture Organisation (FAO) has provided dry season farm inputs to 14,250 households for the 2020-2021 dry season farming in troubled Borno State.
This is part of the UN agency's fight against poverty and hunger in the state due to the over a decade Boko Haram crisis.
The FAO's Country Representative in Nigeria, Mr. Fred Kafeero, made this disclosure Thursday during the launch of the 2020/2021 dry season farming intervention at Farm Centre in Maiduguri.
Kafeero said: "Between 2017 and 2020, FAO reached about 218,741 households in Borno State with inputs comprising seeds of cereals, pulse and vegetables to cultivate during rainy season farming. For the dry season programmes, FAO reached about 63,410 households in Borno with assorted vegetable and rice seeds in 2018-2019 (38,160 households) and 2019-2020 (25,250 households) farming seasons.
"During the current 2020/2021 dry season, FAO is targeting 14,250 households in Borno out of 24,830 households across the three states. Through the farmer field schools (FFSs) mechanism, FAO has trained 50 facilitators across the three states and supported to invigorate and complement the extension delivery services rendered by the governments of the states.
"A total of 194 FFSs have been established reaching about 5,694 farmers with the knowledge of good agronomic practices, nutrition-sensitive agriculture and climate smart agriculture. Between 2016 and 2019, about 20,000 households in Borno, Adamawa and Yobe States received over 60,000 animals including bulls, goats and poultry, under FAO livestock restocking campaign."
He disclosed that in the current programming cycle, FAO plans to reach 11,900 households in Borno, Adamawa and Yobe States with 111,400 animals (bulls, goats, improved pullets and Noiler chicks).
He said: "FAO distributes goats primarily to women, with each woman getting three female and one male goats, allowing the beneficiary to grow her herd independently. The herd serves as a productive asset base. Women can put up a goat for sale to address urgent needs, such as school fees, or investment in alternative livelihoods.
"FAO is grateful to its resource partners including European Union Trust Fund for Africa, the European Civil Protection and Humanitarian Aid Operations, the people and Governments of the Kingdom of Belgium, the Federal Republic of Germany, the Kingdom of Norway and the Kingdom of Sweden, all of whom generously fund the organization's interventions in the region and Nigeria as a whole."
He said FAO is reassuring the Borno State Government of its commitment to continue providing emergency livelihood assistance to affected populations in the state.
According to him, "We very much appreciate the continued cooperation and collaboration extended to us in achieving this goal from the state government and other development partners."