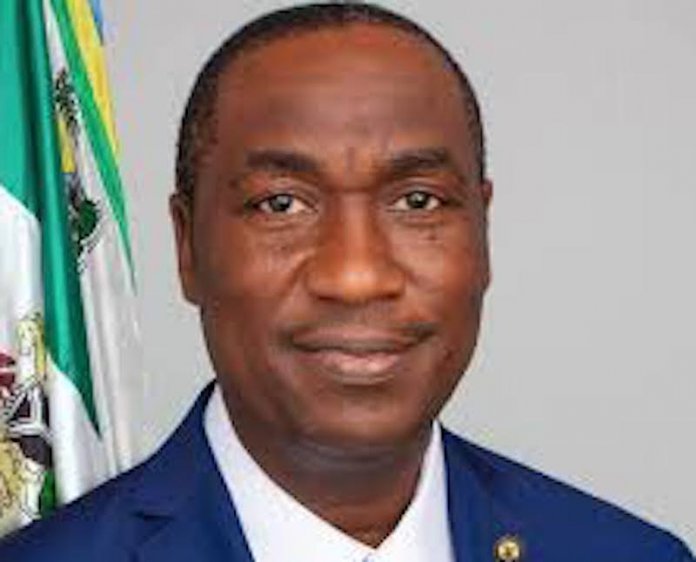 Gboyega Akinsanmi
The Lagos State Government has said no fewer than 21,000 pupils have not returned to their various schools after lockdown was lifted.
As a result, the state government has unveiled Project Zero, an initiative designed to track out-of-school pupils and return them to the school system.
This was revealed in a statement THISDAY received from the Office of the Deputy Governor, Dr. Obafemi Hamzat on Friday, admitting that the issue of out of school children has become a serious challenge.
The project, a collaboration between the state government and organised private sector (OPS), will see each child being kitted out with school uniform, school sandals, school bags, two pairs of socks, writing materials and exercise books.
Quoted in the statement, the state governor, Mr. Babajide Sanwo-Olu observed that the issue should be given the attention it deserves to build a society where every child of school-going age is found in the classroom and not on the streets as child hawkers or maids.
The governor explained that those being tracked should also include those whose parents have relocated to Lagos in the aftermath of COVID-19.
He said: "With the assured support of our partners, Project Zero will bring pupils on the brink of dropout back to school. Our activities shall commence with the tracking and identification of children who have dropped out or with high risk of dropping out of school."
Sanwo-Olu said although the challenge predated the current pandemic, many evidence-based projections suggest that the aftermath of the coronavirus might see more children out-of-school with its implication on social stability and cohesion.
He said the best time "to act is now, as government and private organisations acting, as partners in social development will intensify efforts at ensuring that all children are in school, irrespective of their socio-economic background.
"I also appreciate you for the confidence you have reposed in us as government, to achieving our dream of an all-inclusive quality basic education.
"I must admit that your far-reaching donations and services will in no little way bring excitement and fulfilment to the lives of many children who otherwise might have been deprived of basic education owing to varying reasons and circumstances beyond their control."
He explained that the state "is not resting on its oars as it aspires to be a 21st century economy. This government has trained over 9,000 public primary school teachers and school managers to achieve better learning outcomes in the classroom through the introduction of the EKOEXCEL Programme."
He also disclosed that in demonstration of his administration's commitment to improving the standard of education, N140 billion proposed budget for education in 2021 implies that Lagos is spending the highest per capita per child on education.
The Commissioner for Education, Mrs. Folashade Adefisayo berated the failure of the social system, which led to the menace of hoodlum in our society.
She called on all to join hands with the government to tackle the out-of-school children menace in the state adding that every child deserves access to quality and qualitative education.