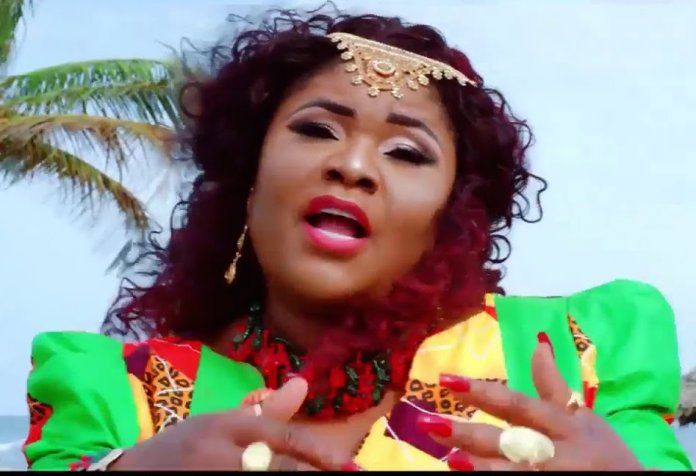 Liberia's Culture Ambassador Julie Endee has released a new music album 'God Wins', today, November 13. Launching the new album aligns with her unceasing determination to recognize the goodness of God and glorify Him for his continuous blessings upon her life amid trials and tribulations.
The titular song is a deeper reflection of the tumultuous events that happened in her life. Part of Endee's fine and unmatched skills is her ability to mobilize people for a worthy national cause. In most cases, these national endeavours are misconstrued and brazenly misinterpreted.
For instance, the unfortunate situation that erupted at the Headquarters of the Liberia Crusaders for Peace, the organisation Endee heads as Executive Director. A group of people she recruited to work on the government's COVID-19 launched a series of attacks, protests and criticisms against her.
When COVID-19 plagued Liberia, the Liberian government through the Monrovia City Corporation sought Endee's intervention to aid the national prevention and awareness efforts, using her mobilisation and community engagement expertise.
In response to the request, she recruited young Liberians along with the Monrovia City government to work on the project. However, when the government delayed in its payment plan, the recruits got agitated and resorted to protests and demonstrations which led to the destruction of her facilities at the LCP headquarters.
Being a peaceful person, the traditional title holder of Chief Ochioha Nwayi of Ezeokwe Ancient Kingdom chose not to press charges against the protesters. Rather, she allowed God to take control of the situation.
"While all of these were going on, God just started revealing things to me about how I should respond to the situation. Then the thought came to me that in the midst of all, God wins. Part of this was the fact that the volunteers were demonstrating against me instead of the institutions linked to the program."
She said the song received rave locally and internationally since its release.
"Just recently, the song took the Hollywood and African Prestigious Awards (HAPAWARDS) by storm as it was played repeatedly before the awards were presented," she enthused.