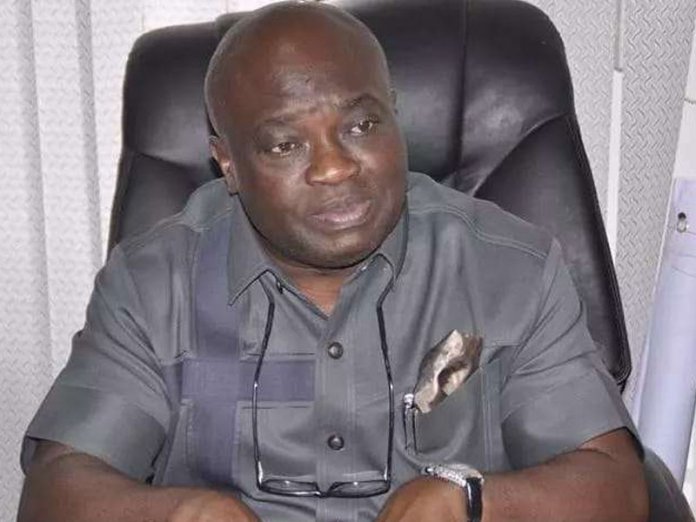 By Emmanuel Ugwu
The headquarters of Isiala Ngwa South Local Aovernment at Umuoba, Abia State was Thursday morning burnt by unknown persons following the intensified jostle for the chairmanship ticket of the ruling Peoples Democratic Party (PDP) in the council poll slated for December 18.
It is generally assumed that getting the councillorship or chairmanship ticket of the ruling party is a sure guarantee of victory in the council poll.
The chairmanship primary of the ruling party is scheduled for today (Thursday). The councillorship primary which was conducted on Tuesday was characterized by hijacking and diversion of election materials.
The state government in confirming the arson attack at Isiala Ngwa South said that it was carried out by "unknown arsonists", vowing that it would leave no stone unturned to expose and punish those behind the ugly incident.
In a statement issued by the Secretary to the State Government (SSG), Mr. Chris Ezem, government directed law enforcement agents "to investigate, apprehend and diligently prosecute all those behind the dastardly act".
"It is pertinent to state that government does not wish to expend public fund in rebuilding the burnt facility so as to serve as a stark reminder to those behind the arson of their folly," the SSG said.
He warned that "if the intention of the arsonists was to hinder or stop today's PDP LG chairmanship primary, they have failed abysmally as the primary will go ahead as scheduled".
"Government will not give in to the antics of destructive elements," Ezem said, adding that the affected local government would pay the price of the wanton destruction of public property as it would hinder its further development.
"For the avoidance of doubt, government wishes to state that no other development will be carried out in the affected LGA until the structure is restored," he said.
The governor, Dr Okezie Ikpeazu, had on Wednesday sacked the transition chairman of Arochukwu Local Government, Emmanuel Jideofor Kanu, over the "uncomplimentary role" he played in the botched councillorship primary.
The ruling party further added to the woes of the sacked council boss by suspending him from the PDP along with the party's local government chairman.