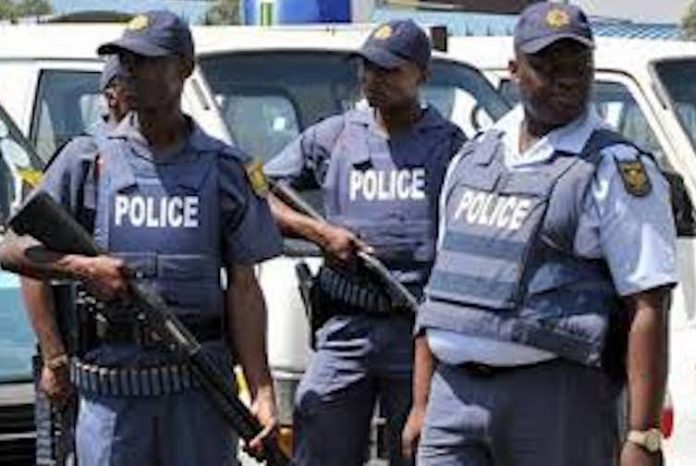 Professor Etannibi Alemika
Police as Political Agents
Police work is a hazardous vocation. Though vested with enormous powers, the exercise of such powers is always contested by different groups, because of the unequal distribution of the burdens and benefits of policing. Police are political agents, whose culture and actions reflect the political and economic relations in society. Thus, the quest for democratic and rights-based policing in an undemocratic polity with wide inequalities and absence of effective social protection services, is an illusion. Demand for Police reform must be embedded in broader struggle for social democratisation (not liberal-free market democratisation) of politics, economy and society. The problems encountered with and by the Police in Nigeria, resulted from the political and economic structures of the country.
Enhancing police professionalism
To a limited extent permitted by structural political and economic constraints, several measures can be taken to enhance professionalism, efficiency and accountability of the Nigeria Police Force. At strategic level, the Police should establish or properly equip the following departments: (1) Research and Statistics Division to produce accurate statistics on all aspects of crime, to produce reliable national crime statistics that meet global standards and aid strategic planning, operations and management, (2) Monitoring and Evaluation Division to be responsible for monitoring compliance with directives and standards by Police formations; evaluate implementation and effectiveness of policies by the NPF, and (3) Policing Innovation and Strategy Division to be responsible for developing and monitoring management and operational strategy for the Force, under the direction of the Police management; responsible for coordinating innovative approaches to policing and maintain liaison with relevant civil society organisations.
Review of Criminal Laws
The activities and powers of the Police are defined by substantive and procedural criminal laws, that define behaviours that violate laws and liability to criminal process. Nigeria criminal laws need to be reviewed to decriminalise petty offences, strengthen human rights protection, and provide for realistic bail conditions. Fundamentally, the Police station should be made the fulcrum of most Police work, and the proliferation of roving special units should be discontinued, because they undermine supervision and accountability.
Inadequate intelligence and investigation capacity, are responsible for most of the incidences of unwarranted arrests and brutality during investigation. Therefore, the intelligence and investigation capacities and competencies of the Police, should be strengthened through training, utilisation of relevant technologies and conducive working conditions. The practice of Police arresting suspects before investigation, is linked to several factors, including inadequate personnel for investigation, pressure by influential complainants for the arrest of suspects, and inadequate resources. The practice of hasty arrest prior to diligent investigation should be limited by legal provisions, effective judicial scrutiny and oversight, as well as appropriate standard operating procedure within the Police.
Reform Recruitment and Conditions of Service
Lack of stringent and reliable screening of applicants for recruitment, permits the enlistment of unsuitable candidates into the Police Force. Undue interference in the recruitment process by powerful people in the legislative and executive arms of government, politicians and traditional rulers, as well as corruption compromise recruitment into the country's Police Force. Stringent educational, physical, psychological, attitudinal and behavioural screening tools, should be developed and applied. Poor remuneration and welfare of personnel, inadequate facilities, lack of modern policing technologies and inadequate training, are disincentives for efficient and civil policing. Adequate remuneration and working conditions, as well as continuous training of officers are necessary for professionalism. There is a lack of effective supervision of junior officers who carry out most Police duties pertaining to patrol, stop and search, arrest, investigation and detention of suspects. The ranks of Sergeant and Inspector are critical, as line supervisors. The ratio of officers in these cadre relative to those on the ranks of Corporal and below is wide and needs to be bridged, while appropriate training should be provided to enhance supervision. Real-time automated database should be maintained at the Police Service Commission, Police Force Headquarters, and State Commands, to enhance efficient human resources management pertaining to recruitment, training, deployment, monitoring, performance evaluation, promotion and discipline.
The Nigeria Police Force operates the general duty system, which is inappropriate to contemporary policing. Specialist investigation, intelligence, patrol and special forces should be introduced. Officers should be deployed to specialist tracks after initial three years of general duty deployment, considering their competence, interest, disposition and potentials. This will develop the competence, professionalism, job satisfaction, efficiency and accountability of officers.
Towards Effective Policing
There is need to restore the Police Mobile Force to its original role as an intervention force that is highly trained, well-trained, fully-barracked and appropriately deployed. Weapons acquired and used by the Police should be reviewed; assault weapons should be restricted to serious crime response teams, while Police on regular duties should bear self-protection and non-lethal weapons. The use of lethal weapons for the control of peaceful protests, should be prohibited. Police should be equipped with appropriate crowd control equipment and technology. Patrol should be adopted as the primary means of policing the cities, highways and communities instead of roadblocks where corruption and brutality often take place. Communication between patrol officers and vehicles properly coordinated in control rooms, should be procured and efficiently maintained and utilised.
For effective, professional and accountable Police, Nigerians have a duty to respect and obey the law, respect the rights of other citizens, and assist law enforcement agencies.
Etannibi Alemika, Ph.D., Professor of Criminology and Sociology of Law, Department of Sociology, Faculty of Social Sciences, University of Jos, Jos, Nigeria